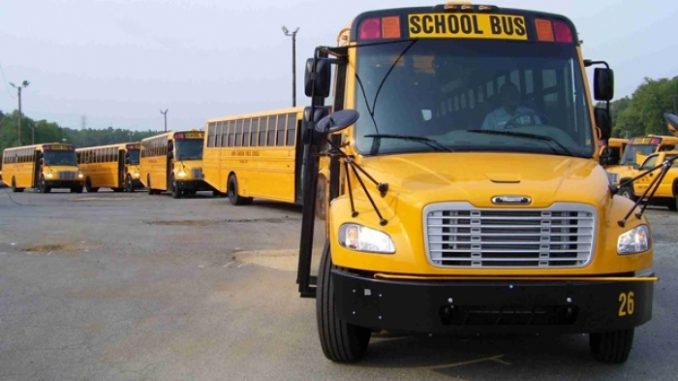 On Saturday, March 14, Gov. Roy Cooper ordered all North Carolina schools to close. Classes would continue, but instruction would be entirely online.
Two days later, the nonprofit Outer Banks Community Foundation rolled out the first of its COVID-19 Rapid Response Grants, which it awards in times of crisis. The $4,500 grant awarded to the Dare Education Foundation helped Dare County Schools provide high-speed internet service to families with students who either did not have service or whose service was inadequate.
Lorelei Costa, Outer Banks Community Foundation executive director, worked with Amy Sasscer, executive director of the Dare Education Foundation, and Keith Parker, digital communications director for Dare County Schools, to put together a plan for the county.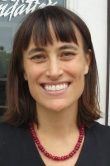 "(We) were on the phone, text messaging all weekend trying to figure this out," Costa said. "It was a three-way partnership. Dare County Schools, Dare Education Foundation and the Community Foundation."
Since that time, the Community Foundation has awarded more than $140,000 in Rapid Response Grants from Currituck County to Ocracoke.
The first grants went to area schools, with the money targeting the families of students who would not otherwise be able to participate in online classes.
The school districts had different needs. Dare County Schools had already purchased hot spot devices needed to connect homes without broadband internet service.
"In late January, the thought was gaining traction that it (COVID-19) could be something to lead to a school closure," Parker said. "We were trying to plan for worst-case scenarios."
Because the school system already owned hot spots, Dare County's grant was used to connect homes to the internet and to pay for service for the remainder of the school year.
On Ocracoke, Hyde County Schools had just returned hot spot devices that were no longer needed after being used in the wake of Hurricane Dorian. With schools closed statewide, suddenly the demand for those devices far outstripped supply.
The school district contacted its supplier, which responded they had the devices, but because of demand, they needed to know right away if Hyde County Schools would be able to take them.
"I'll tell you how great it was," said Hyde County Schools Superintendent Steve Basnight. "If the grant had taken several weeks, the supply of these jet packs would have been exhausted.
"It was actually done the day we submitted it," he said. "I had been on the phone that day at the morning, (saying) 'Please hold these. We absolutely need them. We'll get this done as quickly as possible.' I called him back that afternoon and said, 'We have the money. Send them.'"
The turnaround was quick.
"It's called a rapid response grant, but I didn't expect it to go that fast," said Mary McNight, counselor at Ocracoke School. McNight wrote the grant proposal leading to the award to the Ocracoke Youth Center. That's because the grants must be awarded to a nonprofit organization.
Students of Currituck County Schools who were determined to lack broadband service also benefited from a grant from the Community Foundation.
"Through one of our donor-advised funds we were able to partner with the North Carolina Community Foundation and one of their donor-advised funds and give (internet) access to 200 of their students," Costa said.
The Community Foundation's Rapid Response Grants were first used in the wake of Hurricane Dorian, Costa noted.
"As far as I know the first round of Rapid Response Grants was after Dorian. It was a new concept for us. That money came entirely from existing endowments," she said.
Typically grants can only be submitted at specific times during the year. They require significant amounts of paperwork and can take four to six weeks to be approved. The rapid response grants are intended to get funds to nonprofits to address immediate needs.
Rapid Response Grants are designed to reduce paperwork requirements to help the foundation's partners known to be financially well managed, Costa said.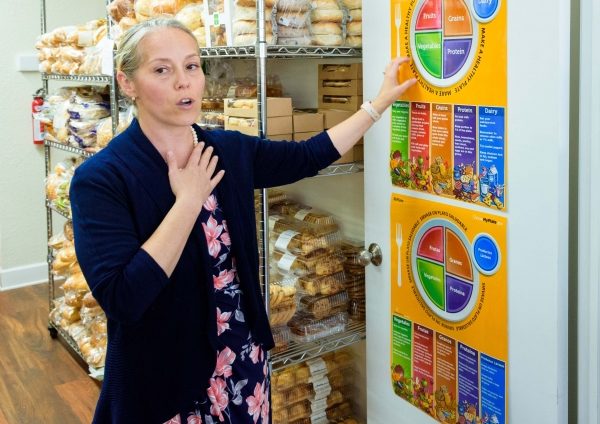 Focus on the basics
The initial grants were designed to help schools and students stay connected. When the grants moved beyond that, the priorities were apparent.
"We've got to focus our resources on the most basics. So, food, shelter, absolutely number 1," Costa said.
That's where another grant recipient, Food For Thought Outer Banks, comes in.
Food For Thought, or FFT, is an all-volunteer organization sends breakfasts and lunches home over the weekend to Dare County students who qualify for a free or reduced meals. Through some innovative social distancing practices, FFT has been able to continue sending meals to students.
However, concerned that some of the most economically vulnerable families would not be able to provide even the most basic necessities, the group wanted to also send home a monthly $20 gift certificate to Food Lion.
"When the world fell apart, we applied to the Community Foundation and they gave us a grant for $8,800," said FFT Vice President Margaret Lawler. "I can order (Food Lion) gift cards that exclude alcohol and tobacco. I give them to the schools, and they distribute them to the families. It might be toothpaste. It might be soap. It gives them an opportunity to fill in the gaps."
The Beach Food Pantry in Kitty Hawk is the recipient of a $25,000 grant, the largest to date. The funds will be used to purchase and distribute food on the Outer Banks.
As Beach Food Pantry Executive Director Elizabeth Silverthorn explained, the COVID-19 pandemic forced organizations that provide food for those in need to radically change what they were doing.
"There was a bit of a perfect storm that happened with this COVID-19. We get food in three main ways: One way is from retail donations from local stores, one way is through purchases … from local stores, (and) then we also get food from food drives and regular donation locations," she said.
What followed were runs on grocery stores, disrupting distribution, so the organizations could no longer purchase food from local retailers, nor could those stores continue to donate as much as they had. And churches and donation sites were no longer options.
"Our food drives were canceled and churches, where people were bringing food, the churches were closed," she said.
The needs were greater than ever — demand has nearly doubled at the Beach Food Pantry location at 4007 N. Croatan Highway — and the only way to supply those needs was to go to the distributors directly. The distributors, though, facing their own pressures, could only send full trucks of food, and the funds had to be immediately available.
The $25,000 grant will bring a truck to the Kitty Hawk location and from there it will be sent to other area food pantries.
"It (the grant) will be to purchase a truckload of product that can be … distributed across the county. They (the distributor) have to have one group that it goes to but we're working on behalf of all the pantries," she said.
Rapid Response Grant cycles are currently running in two-week intervals. With a board of directors composed entirely of Outer Banks residents, there appears to be recognition of their important role during times of crisis.
"We have thrown all the resources we have at this. We'll continue to be there for the community if there continues to be needs. We'll figure it out," Costa said.
Food pantries on the Outer Banks
From Ocracoke to lower Currituck County, there are a number of food pantries offering help to those in need, including the following:
Bread of Life Food Pantry – 459 Lighthouse Road, Ocracoke. 252-928-9001.
Lifeline Outreach Food Pantry – 26651 N.C. Highway 12, Salvo. 252-489-0306.
Hatteras Island Food Pantry – Buxton United Methodist Church, 48221 Buxton Back Road, Buxton. 252-995-4306.
Roanoke Island Food Pantry – Mt. Olivet United Methodist Church, 300 Ananias Dare St. Manteo. 252-473-2089.
Source of Hope Food Pantry – 318 Budleigh St., Manteo. 252-473-1911.
Beach Food Pantry – 4007 N Croatan Highway, Kitty Hawk. 252-261-2756.
The Lower Currituck Food Pantry – 109 Forbes Loop #4, The Shops in Grandy, Grandy. 252-202-6005.