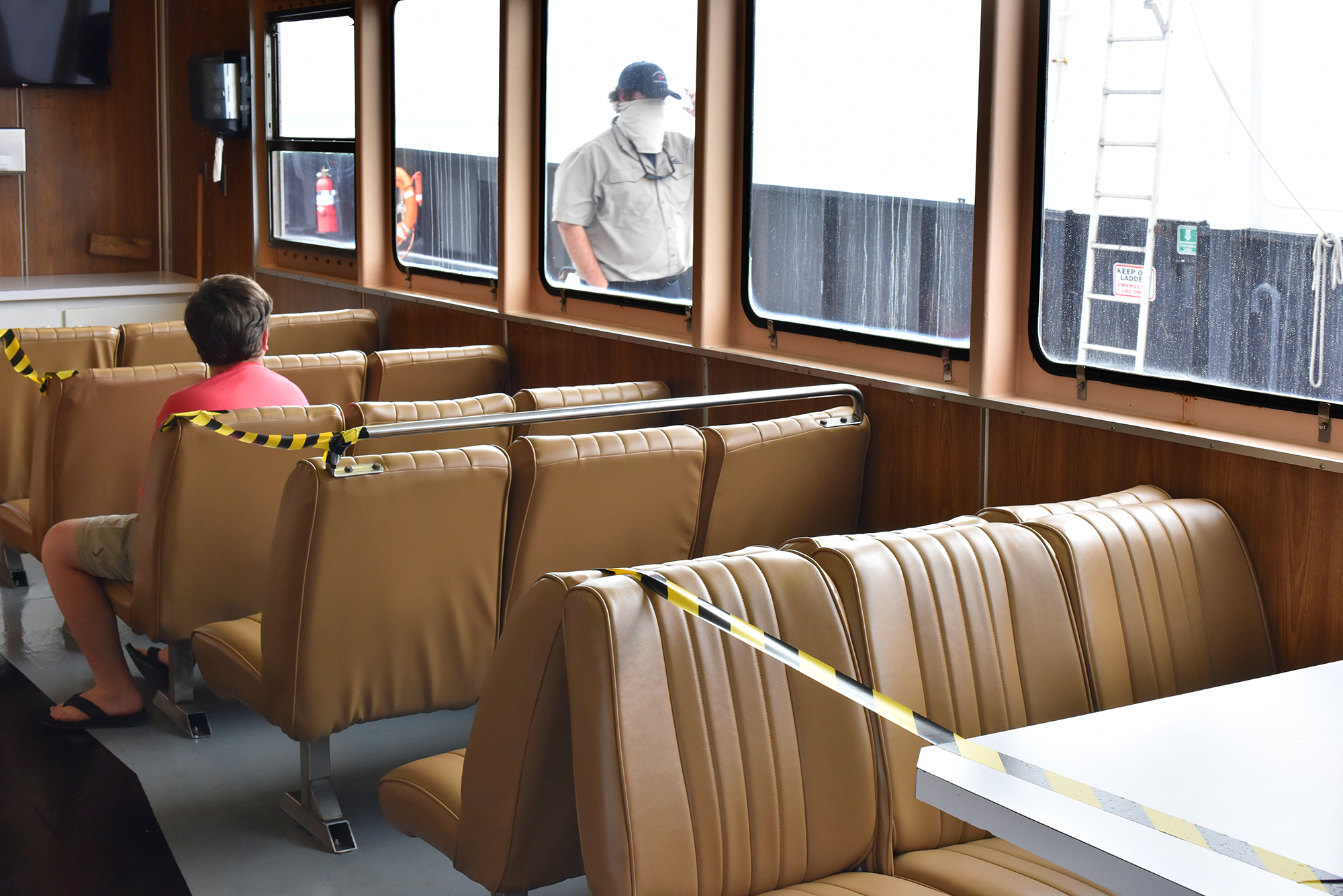 Officials are reporting good compliance with public health recommendations among passengers traveling aboard vessels in the state Ferry Division's fleet.
Jamie Kritzer, assistant director of communications for the North Carolina Department of Transportation, told Coastal Review Online Wednesday that ferry usage was in the thousands for routes to and from Ocracoke Island over the Memorial Day weekend, even on the reduced schedule imposed as a result of the pandemic.
"We've been pleased with the passengers' willingness to do their part to stop the spread of COVID-19 while on-board ferry vessels. For the most part, people have followed our recommendations to stay in their vehicles or maintain social distance from other people,"  Kritzer said.
Along with the scaled-back ferry schedule related to the governor's stay-at-home order March 30, the division added measures to help passengers abide by social distancing guidelines. They placed occupancy limits for cabin lounge areas and are encouraging passengers to stay in their vehicles.
A total of 13,312 passengers rode ferries to and from Ocracoke during Memorial Day weekend, May 20-26, compared to 26,304 passengers who rode the same ferry routes during the same period in 2019.
The Ferry Division expanded service on the Hatteras-Ocracoke route May 13 from seven to 15 daily round trips ahead of the reopening to visitors of North Carolina's Outer Banks. The schedule for May 14-Sept. 30, 2019, included 36 round-trip departures Monday through Saturday for the Hatteras-Ocracoke ferry and 30 on Sunday.
Trips were increased starting Saturday, May 23, for all ferry services. The current schedule for ferries leaving Cedar Island is 8 a.m., 10:30 a.m. and 4:30 p.m. and from Ocracoke to Cedar Island 10:30 a.m., 1 p.m. and 5:30 p.m. Ferries from Swan Quarter to Ocracoke leave at 10 a.m., 2 p.m. and 4:30 p.m. and head from Ocracoke to Swan Quarter at 10 a.m., 2 p.m. and 4:30 p.m.