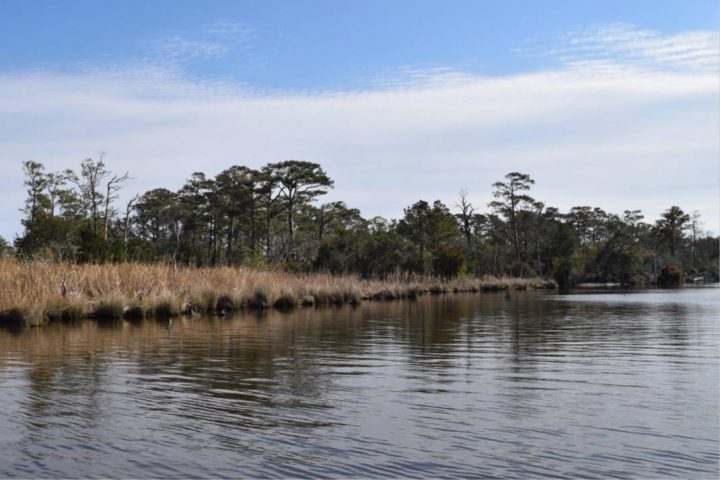 With the purchase of the Little Colington Island peninsula, known as Meter Point, Kitty Hawk Woods Coastal Reserve  will be nearly 36 acres larger.
Part of the N.C. Coastal Reserve and National Estuarine Research Reserve, which is comprised of 10 sites, Kitty Hawk Woods Reserve protects nearly 1,900 acres of one of the largest remaining high-quality maritime forests in the state.
The state Department of Environmental Quality's Division of Coastal Management purchased the 35.6 acres in Dare County in January using funds from the U.S. Fish and Wildlife Service's National Coastal Wetland Conservation Grant Program and a donation by the landowner, 130 of Chatham, LLC.
"The Meter Point tract is a significant addition to the 
Kitty
Hawk
Woods
Reserve," said Braxton Davis, director of the Division of Coastal Management, in a statement. "The acquisition will ensure long-term habitat protection and contribute to enhanced water quality, fisheries, natural heritage, and cultural site preservation."
The purchase of the Meter Point tract protects additional maritime forest and wetland habitats that host rare plant communities and several protected species, according to the division. In addition to protecting the habitats within the property, the acquisition of the Meter Point tract also benefits the surrounding waters of Kitty Hawk Bay and the Albemarle-Pamlico Estuary, a nationally designated estuary of significance, by helping to maintain the water quality and aquatic habitats that support commercial and recreational fisheries in the those waters.
Since its creation in 1989, the reserve program has preserved more than 44,000 acres of unique coastal environments at 10 sites along the coast.