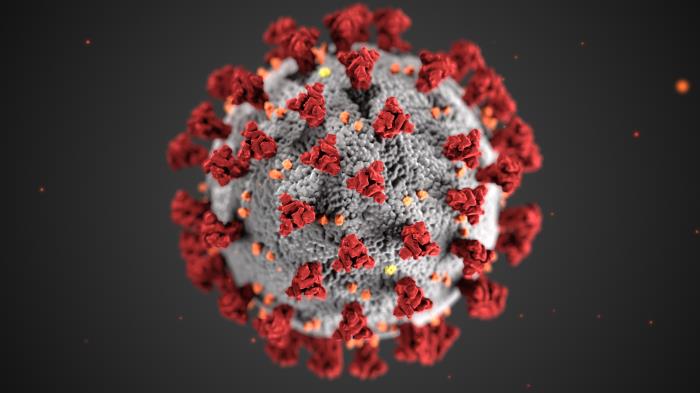 Government response to the impacts of COVID-19 moved forward Wednesday with a federal disaster declaration and the approval by the U.S. Senate of a $2 trillion aid package, while state legislators gathered via teleconference to open hearings on the size and scope of a state response.
The federal aid package, which includes money for businesses and individuals, passed the Senate late Wednesday evening after days of negotiations. It follows on two prior responses to health care needs as well as job losses and business closures driven by social distancing controls put in place to slow the spread of the coronavirus. The House is expected to approve the measure Friday.
Also late Wednesday, President Trump approved  a major disaster declaration for North Carolina, setting up for federal disaster funding for all areas affected by COVID-19 at a federal cost share of 75%.
Earlier in the day in Raleigh, members of the Economic Support Working Group of the House Select Committee on COVID-19 opened hearings on legislation that will be needed to mesh state law with new federal changes in tax law, small business loans and the state's unemployment system.
Lockhart Taylor, assistant secretary of the Division of Employment Security, told legislators that the wave of unemployment filing is hard to put in perspective.
Taylor said that as of 8 a.m. Tuesday, the state had received 166,000 unemployment applications over the past week, with the number of those citing COVID-19 as the cause at running at between 85% and 90%.
To put that in perspective, he said that in 2008 at the height of the impact of the Great Recession, the state was taking in about 100,000 applications per month.
At the opening of the meeting, which took place as the state announced its first COVID-19 deaths, House Speaker Tim Moore, R-Cleveland, said the fact that the legislature had to find a digital workaround to conduct business was a sobering reminder of the impact of the virus.
Moore said he named both Republican and Democrats as co-chairs to committees emphasize the need to come together on solutions.
"There are times that situations like this remind us that we are first of all Americans and North Carolinians and at those times we need to put aside what differences we have on other things and focus on what we need to do to help the folks that sent us here," Moore said.
Senate leader Phil Berger, R-Rockingham, and minority leader Dan Blue, R-Wake, put out a joint statement Wednesday that echoed the same theme and said senators are being asked to gather requests and comments from their districts ahead of discussions with the House and Gov. Roy Cooper on a path forward.
In this unprecedented time, the #NCGA is working to collect ideas from all corners of the state so we can recover from this crisis. For now, we are stronger apart than we are together. #ncpol #COVID19 #InThisTogetherhttps://t.co/k1sDYYQc00

— Senator Phil Berger (@SenatorBerger) March 25, 2020
Coastal concerns
Coastal legislators on the working group said they'd like to see assistance for travel and tourism and commercial fishing businesses.
Rep. Pat McElraft, R-Carteret, said federal legislation such as forgivable small business loans and disaster unemployment benefits for self-employed people will be helpful. Additional state support could also follow, she said.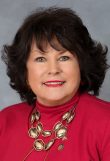 "It's early but I'm hopeful," she said Wednesday. "The federal dollars can be supplemented with state dollars."
During Wednesday's meeting, Rep. Phil Shepard, R-Onslow, said he wants to make sure fishing operations can qualify for Small Business Administration help and tap into a new $15 million rapid recovery loan program announced this week by the state's Golden LEAF Foundation.
In an interview Wednesday, Steve Murphey, director of the state's Division of Marine Fisheries said that right now it's difficult to fully assess the effect on the industry.
"Time will tell what the overall impact is, but we really don't have a good bead on it right now," he said. "What we're seeing across the coast, not just in North Carolina, is that some of the bigger markets quit buying."

Some major markets are starting to buy again and frozen seafood products appear to be moving again, he said, but much of the North Carolina market relies on sales to restaurants, which are now operating as take-out only, as well as many nearby states.
"A lot of North Carolina seafood sales are fresh sales, so those fresh markets with the closures of restaurants have been reduced," he said.
Murphey said he expects some support for the industry will come from federal and state sources, but how much and how that will work are unclear right now.
After Hurricane Florence, the state set up a special program to assist commercial fishing operations, using trip tickets to log the amount of losses.
Meanwhile, like other state agencies, DMF is adapting. Murphey said much of the division's workforce is teleworking from home and the offices are staffed with skeleton crews and closed to the public. License sales are still going on but are done by appointment only.
On Monday, DMF announced the cancellation of three public hearings on proposed shellfish leases scheduled for April in Pender and Carteret counties. Most of its other meetings are moving online or through conference calls.
"We're continuing business as usual the best that we can in the situation that we have," Murphey said.
In addition to immediate fixes, the Economic Support Working Group along with three other working groups in education, health care and continuity of state operations. The working groups are meeting online and audio is available on the North Carolina General Assembly website.
The committee's main page has presentations, documents and proposed legislation.
And a public comment portal, which already has 30 pages of comments logged, has been set up.
Legislative leaders suspended previously scheduled meetings earlier this month. The General Assembly is due to return April 24 for its short session, but could be called into session earlier.
Although North Carolina joined dozens of other states mid-March in closing schools and restricting public gatherings, the state has not issued blanket stay-at-home orders. In an update Wednesday afternoon, Cooper said he expects to issue further restrictions and recommendations, but he did not say when. Both the city of Durham and Wake County issued stay-at-home orders Wednesday.