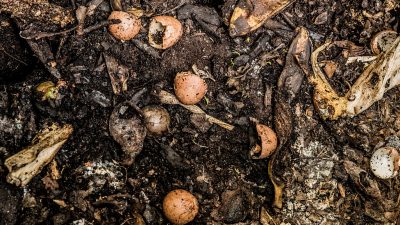 Looking to reduce waste at home but don't know where to start?
New Hanover County Arboretum and the Coastal Composting Council are hosting a seminar from 1:30-3 p.m. Saturday at the arboretum to give residents information, tools and resources to confidently separate recycling, compost and trash to reduce waste at home.
The seminar "What Goes Where?" is free to attend but registration is required. Click here to register.
"We've all stood in front of bins with our hands full of trash and wondered what goes in each one, not realizing that most items we use can be composted or recycled, leaving very little trash for the landfill," New Hanover County Arboretum and Cooperative Extension Director Lloyd Singleton said in a statement. "The objective of this educational event is to give our residents a clearer understanding of how to maximize waste diversion and work towards lower waste producing homes and businesses."
The arboretum is working toward being a low-waste campus. A waste audit in October of 2019 showed that 107 pounds of waste was collected over four days at the arboretum, of which 41% by weight could be diverted from the landfill to the compost facility.
Compost bins will be placed beside recycling containers at the Arboretum and visitors and stakeholders are encouraged to no longer use single-use disposable plastics.
For more information about the seminar, contact Angie Pearsall at apearsall@nhcgov.com or 910-798-7670.