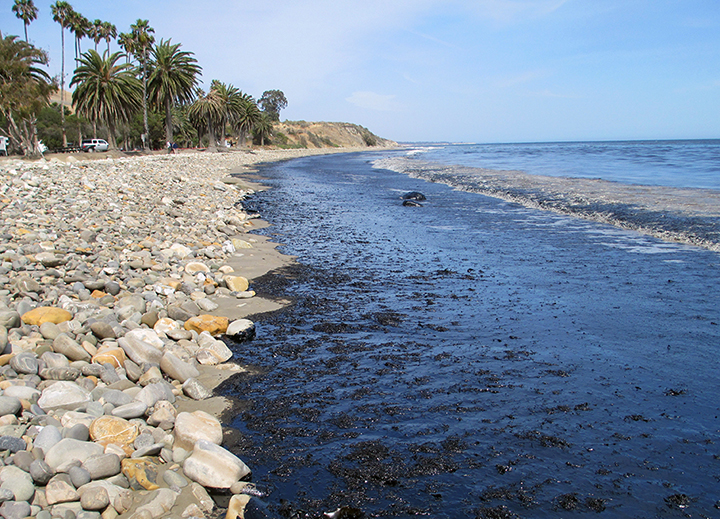 WRIGHTSVILLE BEACH – Drilling for oil off the North Carolina coast would pose a substantial threat to the environment onshore, according to a newly released study by an environmental research group.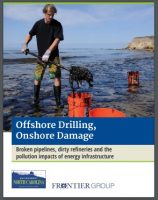 Environment North Carolina Research & Policy Center's Offshore Drilling, Onshore Damage delves into a series of possible adverse impacts offshore drilling would have on land well beyond state's beaches.
The report released Wednesday highlights the infrastructure needed on land to support offshore drilling.
Construction of pipelines and potential ruptures of those lines, the possibility of spills at marine and port terminals, construction or expansion of oil refineries, and on-land disposal of offshore waste generated from drilling are "less known, but no less real," according to the report.
"This report tells that lesser known piece of the story," said Jean-Luc Duvall, Environment North Carolina's campaign director.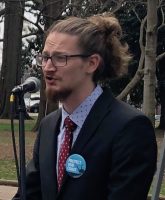 Duvall spoke Wednesday at the Blockade Runner in Wrightsville Beach, where a small group of opponents to offshore oil and gas exploration and drilling gathered for a press conference launching the official release of the report.
The Trump administration wants to open much of the Atlantic, Pacific and Arctic oceans off the U.S. coast to offshore oil and gas drilling.
Plans to expand offshore drilling were placed on hold earlier this year after a federal judge ruled in late March that President Donald Trump's 2017 order to revoke the Obama administration's ban on oil and gas drilling in Atlantic and Arctic was illegal.
The Trump administration appealed the ruling.
Most governors, including North Carolina Gov. Roy Cooper, along the Atlantic and Pacific coasts oppose the plan.
North Carolina's Coastal Resources Commission in April unanimously passed a resolution opposing offshore oil and gas exploration and drilling off the state's coast. Most coastal cities and towns in the state have adopted similar resolutions.
"There's too much to risk on one drop of oil to land on our shores," Rep. Deb Butler, D-New Hanover, said to reporters following Wednesday's press conference.
Butler, who has been outspoken in her opposition to drilling for oil and gas off the North Carolina coast, spoke at the press conference.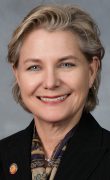 "In North Carolina alone, offshore oil and gas development threatens nearly 57,000 jobs and over $2.5 billion in gross domestic product," Butler said. "To date, more than 42,000 business owners, 500,000 fishing families, and countless elected officials along our coast as well as North Carolina Gov. Roy Cooper, have come together to reject the risks of offshore oil and gas development. We have seen how the movie ends, we have seen the damage that the BP oil spill had on communities in the Gulf Coast, and we want no part of it."
Environment North Carolina's report calls attention to real-life examples of failed pipelines, oil spills at port terminals and the release of oil from storm-damaged structures into the environment.
One such example is the 2015 release of more than 120,000 gallons of crude oil west of Santa Barbara, California, where an onshore, underground pipeline transporting oil from drilling platforms in the Santa Barbara Channel to inland refineries ruptured.
"Oil flowed into the ocean, coated birds and mammals, and forced the closure of two state beaches," according to the report.
Pacific Ocean waves lapped oil onto beaches some 80 miles south of the spill site. Nearly 100 mammals and more than 200 birds were killed. Local fisheries closed.
Three years after the spill pipeline operator Plains All American Pipeline was found guilty of, among other violations, failing to maintain the pipeline and was fined more than $2 million, according to the report.
The company has applied for permits to replace the ruptured line.
Between 1999 and 2013, more than 40,000 gallons of oil spilled from tankers docked in port in U.S. waters, according to the report.
And, on Grand Bahama island, more than 2 million gallons of oil spilled from onshore oil storage facilities damaged during Hurricane Dorian last August, Duvall said as he displayed a photograph taken after the storm of storage tanks with missing roofs at the facility.
The changing climate, which is producing stronger, more frequent hurricanes, and rising seas, will only exacerbate the threat of spills from onshore energy infrastructure, opponents of offshore drilling say.
The report cites cases of air pollution created from oil refinery operations in states including Texas, which has the largest refinery in the country.
Environment North Carolina's report concludes with a number of recommendations, including a national, permanent ban on expanding offshore drilling and closing existing offshore facilities and pursing public policies to reduce oil and gas dependence in the country.
"This will avoid the need for new or expanded onshore infrastructure to support increased production of oil and gas, as well as the risks to marine ecosystems and beaches posed by offshore drilling itself," according to the report. "States should seek to protect coastal areas by blocking construction of new infrastructure or the expansion of existing infrastructure needed to support expanded offshore drilling. States, not the federal government, control permitting and siting decisions for onshore infrastructure. They should use this authority to help protect communities and ecosystems."