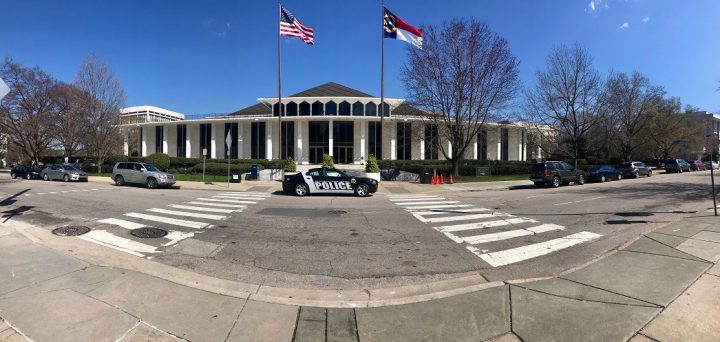 Rematches in state Senate races in districts along the Cape Fear River and key departures from the North Carolina General Assembly have set the stage for the 2020 elections now that candidate filing has closed.
North Carolina's primaries are synced with Super Tuesday in presidential election cycles, so the 2020 primary falls on March 3. Absentee ballots can be requested as early as Jan. 13 and in-person early voting starts Feb. 13.
This year continues the competitiveness seen in 2018, when all 120 state House seats and 50 state Senate seats were contested. This year, only one House race is uncontested.
Some of the state's House and Senate districts that represent all or part of the state's 20 coastal counties were redrawn this year after a successful lawsuit struck down most of the state's legislative districts as the result of unconstitutional partisan gerrymandering.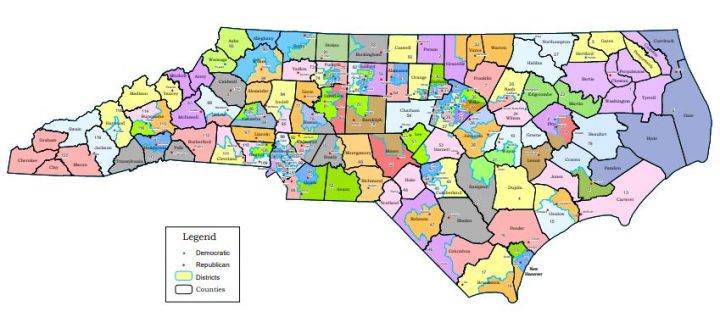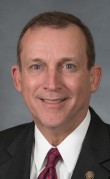 It was part of a wave of changes for the delegation, including the retirement of Senate Majority Leader Harry Brown, R-Onslow, who announced he would not run in 2020. Brown, one of the chief Senate budget writers, is a key conduit for coastal funding and succeeded in creating two permanent state trust funds, one for inlet dredging and another for coastal storm damage mitigation.
At the same time, he often squared off against environmental groups, most famously for his attempt to halt wind energy projects, which he said would harm North Carolina's odds at keeping its military bases because of potential flight path conflicts.
Brown's departure creates an open seat in the central coastal region.
Brown's will not be the only open Senate seat in a coastal district. Incumbent Sen. Erica Smith, D-Hertford, whose district includes Beaufort and Washington counties, has opted to run for the Democratic nomination for the U.S. Senate seat now held by Republican Sen. Thom Tillis.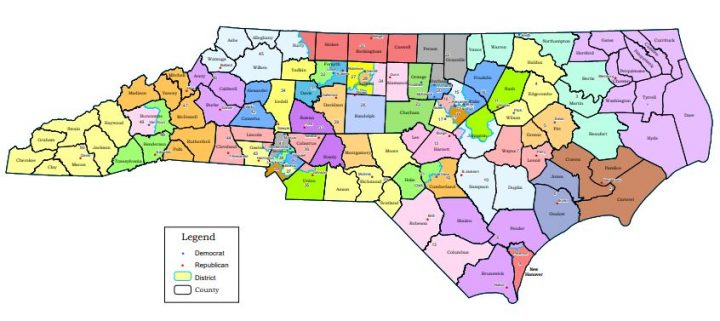 Rematches
The 2020 races also include a rematch in two of 2018's closest Senate races, both in districts that include the Cape Fear River, and driven by concerns about Gen X and other emerging contaminants.
Squaring off in Senate District 9 are incumbent Sen. Harper Peterson, D-New Hanover, and former GOP Sen. Michael Lee, who lost in 2018 to Peterson by 231 votes out of roughly 87,000 cast. Neither has a primary opponent.
Upriver in Cumberland County, former GOP Sen. Wesley Meredith has filed for a rematch in District 19 against incumbent Democrat Kirk DeViere, who won by 433 votes in a race with 60,000 votes cast.
In another potentially close race for District 1, GOP incumbent Sen. Bob Steinburg, R-Chowan, faces Dare County Democrat Tess Judge, who lost a state House bid against Rep. Bobby Hanig, R-Currituck, in 2018.
Not running
On the House side, Rep. Holly Grange, R-New Hanover, made official her previously announced run for governor. She faces Lt. Gov. Dan Forest in the primary. Grange first indicated earlier this year that she would run for governor. During the court-ordered redrawing of districts around Wilmington, Grange and incumbent Rep. Ted Davis, R-New Hanover, were put in the same House district.
Also not running this year is four-term incumbent Michael Speciale, R-Craven. Four Republicans and a Democrat are vying for the chance to replace him.
Numerous House challenges
Unlike the Senate, where the only primary is in the Libertarian race for the southernmost district, state House races in March will include numerous challenges to incumbents.
Davis faces businessman Justin LaNasa, who owns a tattoo parlor and the Museum of the Bizarre in downtown Wilmington.
Hanig, of Currituck County, faces fellow Republican Rob Rollason of Kill Devil Hills in House District 6.
Rep. George Cleveland, R-Onslow, faces former Jacksonville-Onslow Chamber of Chairman Cindy Edwards.
Phil Shephard, R-Onslow, faces Mark Price of Jacksonville.
Incumbent Rep. Howard Hunter, D-Hertford, is also facing a primary challenge for District 5 from Keith Rivers of Elizabeth City.
Primaries will also decide the candidates in both parties for the new House District 21, which stretches along the coast and parts of inland Brunswick County from the southern end of Masonboro Island to Holden Beach.
Marsha Morgan of Carolina Beach faces James Dawkins Jr. of Southport in the Democratic primary, and in the Republican primary, David Perry of Wilmington faces Charlie Miller of Southport.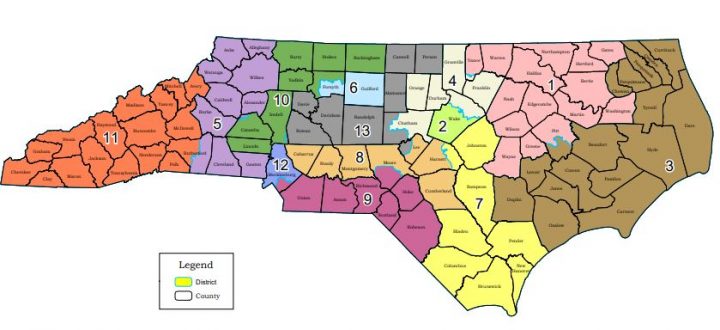 Congressional changes
The western edges of the state's two congressional districts that represent the coast shifted this year as well, when the legislature redrew congressional districts at the urging of the court after a challenge on similar grounds to the legislative district.
The consensus analysis for the new maps yield a two-seat pick up for Democrats from the current 10-3 GOP majority to an 8-5 split. The legislature elected next year will be tasked with drawing new maps again after the 2020 census for use in the 2020 election cycle.
The major change for coastal congressional districts this election cycle is the shift of most of Greenville from the 3rd District to the 1st District.
Rep. Greg Murphy, R-Pitt, who won a special election earlier this year to replace the late Rep. Walter Jones, Jr., filed for reelection in the 3rd District. He will not face primary opposition.
Democratic candidate Daryl Farrow of Trenton, also will not face opposition in the primary.
Incumbent 7th District Rep. David Rouzer, R-New Hanover, also will not face opposition in his bid for reelection. His opponent in the fall will be the winner of a three-way Democratic Party primary between Mark Judson of Apex, Christopher Ward of Tarrboro and Robert Colon of Wilmington.