No North Carolina shellfish products were involved in the death of a state resident who consumed oysters contaminated by Vibrio vulnificus in the Wilmington area.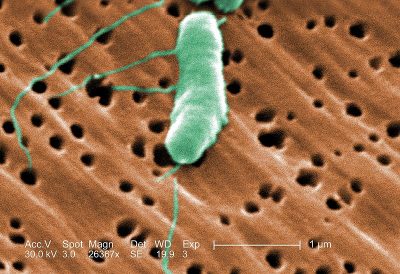 Several media outlets reported that David Argy of Cary died Thursday at WakeMed Raleigh Campus after eating the contaminated oysters in the Wilmington area.
Shannon Jenkins, Shellfish Sanitation and Recreational Water Quality Section Chief within the North Carolina Division of Marine Fisheries, told Coastal Review Online Monday that it was confirmed late Friday no North Carolina shellfish products were involved in the death.
Kelly Haight Connor, press assistant with the state Department of Health and Human Services Office of Communications confirmed to Coastal Review Online Monday that a death due to Vibrio vulnificus in North Carolina was reported to the Division of Public Health but did not release the name of the deceased due to privacy reasons.
Vibrio vulnificus and other Vibrio species are bacteria that live in brackish and salt water, according to the state Department of Public Health. More than 200 species of Vibrios live in saltwater, but only a few can cause severe health problems, particularly foodborne illness, skin infections and wound infections.
Jenkins explained that some early media reports about the Vibrio-related death lead to speculation about North Carolina oysters being the source of contamination because the shellfish product was consumed in the Wilmington area, but his agency along with the involved county health departments and the state Department of Health and Human Services learned that the oysters were not from North Carolina waters.
"The main clarification we tried to get out was that it was not North Carolina oysters that were served at the restaurant," he said. "The implicated shellfish were from several other states in this case."
Vibrio infections are often associated with eating raw or under-cooked shellfish such as oysters, clams, shrimp and scallops, according to the  Division of Public Health. Wound infections can occur after getting cuts and scrapes while fishing, swimming or other activities in oceans, sounds, rivers and streams.
Jenkins said that North Carolina enforces regulations in order to limit the post-harvest growth of Vibrio bacteria and many industry members go above and beyond the minimum but "you can't completely remove all of the risk."
Jenkins wanted to remind the public that Vibrio bacteria are naturally occurring organisms found in North Carolina and other states' waters, and eating raw shellfish is an inherent risk, especially for those with compromised health.
People with underlying health conditions such as liver disease, diabetes, cancer or weakened immune systems are at a higher risk of infection and should avoid eating raw or undercooked shellfish. They should instead enjoy their shellfish fully cooked, Jenkins added.
Connor explained that most infections caused by Vibrio vulnificus in the United States can be prevented by thoroughly cooking seafood and shellfish, especially oysters, and not exposing open wounds to brackish water or seawater.