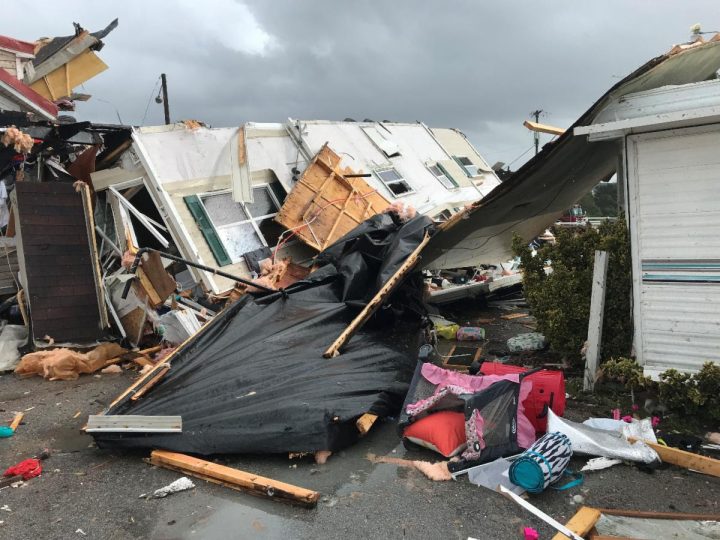 Though Hurricane Dorian moved up the coast Thursday with heavy rains, sustained winds of about 100 mph and tornadoes, the worst of the storm's effects were expected to be felt on the coast until the storm clears the Outer Banks Friday.
At 11 p.m. Thursday, the weakening storm was just to the southeast of Wilmington, hugging the North Carolina coast as it picked up forward speed moving northeast at about 13 mph.
"We are feeling the storm's force, but it has only started," Gov. Roy Cooper said during a televised news briefing late Thursday.
At that point, just after 4 p.m., the strongest winds were moving into the southern part of the North Carolina coast. But earlier in the day, the storm had already brought destruction.
Eight tornadoes were reported from Wayne to New Hanover County. No injuries or fatalities were reported but did cause structure damage.
A tornado touched down Thursday in Brunswick County leaving about a 10-mile trail of damage near Calabash and Sunset Beach. There was damage to business and homes, and vehicles and boats flipped over.
A tornado also caused property damage in Emerald Isle Thursday morning, the town announced. No injuries were reported.
At 5 p.m. Thursday, as the center of the storm was about 85 miles south-southeast of Wilmington, the storm had weakened with maximum sustained winds of 105 mph. Tropical storm conditions were spreading along the North Carolina coast and hurricane conditions were just a few hours away.
Flash floods are a significant concern across much of the eastern part of the state and major river flooding is forecast at the Northeast Cape Fear near Burgaw.
Part of New Hanover County already reported 9 inches of rain in a short amount of time on Thursday afternoon that led to 17 road closures due to downed trees and flooding. To follow flood conditions, sign up for notices on the Flood Inundation Mapping and Alert Network.
By midday Thursday, there were more than 6,500 residents without power. By 5 p.m., the number had grown to more than 7,600 and by early morning hours Friday more than 96,500 according to the Department of Public Safety's outage map, and additional power outages and communications outages were expected.
Tideland EMC anticipates widespread power outages with restoration activities lasting several days or longer, according to Hyde County.  Tideland line crews will be joined by 81 additional personnel from neighboring states as well as in-state crews. The extra personnel have been prestaged in area hotels and consist of line workers and tree removal crews. Tideland members should report power outages by calling 1-800-882-1001 or by texting OUT to short code 85700.
The statewide power outage total as of 7:40 pm is 27,514, with a majority of these outages in Brunswick, Robeson, New Hanover, Onslow, Duplin, Wake and Johnston counties. Take a look at power outages by county here: https://t.co/LRkLy8cQxT.#DorianNC #HurricaneDorian pic.twitter.com/fHEGEIh5uR

— NC Emergency Managem (@NCEmergency) September 5, 2019

At least 50 counties declared states of emergency and more than a dozen counties or towns instituted mandatory curfews for Thursday night. By Thursday afternoon 68 emergency shelters opened and were housing more than 2,200 evacuees, according to state officials. More than 45 school districts were closed Thursday, five were on early release.
As Hurricane Dorian moves up the coast, the governor's office offered the following safety tips:
Never drive roads covered by water. It only takes a few inches of water to wash away a car. If you come across a road covered in water, turn around immediately.
Stay indoors. Stay away from windows. Close storm shutters.
Stay in a secure space, like a small interior room, closet, or hallway on the lowest level of your home.
Stay alert. Use a radio or another device for warnings about wind, tornadoes, rising water or orders to turn off gas, water, and power.
Never use a generator indoors. Deadly levels of carbon monoxide can build up quickly.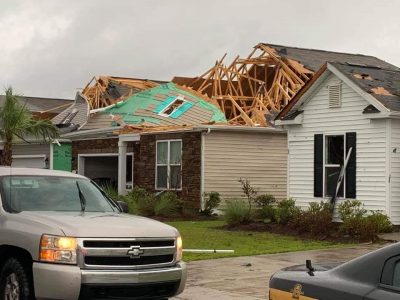 State emergency officials warned Thursday of flash flooding that could affect roads and lead to closures. The North Carolina Highway Patrol urged folks to not dial 911 or *hp for highway conditions, that information is available at http://DriveNC.gov.
The Coast Guard said Thursday it had staged two shallow-water rescue boat teams in North Carolina awaiting conditions safe enough to begin search-and-rescue operations. The teams of 16 people use six boats.
Search-and-rescue aircraft were staged in Elizabeth City and other Coast Guard units, including small boat station, and awaiting safe operational conditions to begin search and rescue throughout North Carolina and the Hampton Roads area of Virginia.
"Safety is our primary concern as Dorian begins to head in our direction," said Capt. Bion Stewart, commander for Coast Guard Sector North Carolina. "Stay off the water as our ability to respond during the height of storm will be degraded and rescue efforts may be delayed."
Brunswick County officials, addressing rumors Thursday concerning water service during Hurricane Dorian, said the county had no intentions of shutting off water service. Officials said they were working with the barrier island communities to isolate valves between the mainland system and the barrier islands' systems to protect the systems' integrity during the hurricane. With the exception of the island portion of Sunset Beach, the barrier islands were to be operating off the water storage in elevated tanks Thursday night. Customers on these islands that currently have water service should see no effect on water pressures to their houses.
Health risks will linger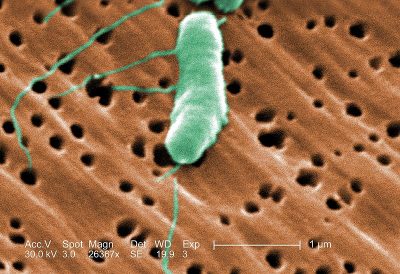 Bacterial health risks and chemical contamination perils will remain along with the threat of flooding after Dorian has cleared the North Carolina coast this weekend.
It's best not to venture into swimming waters or ponds. Avoid contact with standing water and stay out of marshes until it's clear that the waters are safe. Apps are available to check beach water quality and
A Wilmington man died last year after from contact with bacteria known as Vibrio vulnificus during hurricane cleanup. A man in Oriental survived a similar case but had to have a leg amputated.
The bacteria become a threat after hurricanes but not directly related to pollution. It's the warm water that increases the risk.
A decade-long study published in April showed a significant increase of the bacteria in the Neuse River estuary. Nutrients are changing the estuary, according to the study, "driven in part by urban expansion, agricultural runoff, and high degree of livestock operations occurring in the watershed. Thus, factors driving the health of this important estuarine ecosystem are changing making an understanding of the dynamics of bacterial populations important to study."
Lee Ferguson, associate professor of environmental chemistry and engineering at Duke's Pratt School of Engineering and at Duke's Nicholas School of the Environment, studies water quality. He has led efforts to test North Carolina drinking water for chemical pollution. Flooding from Hurricane Florence in 2018 caused wastewater and chemical pollutants to spread into North Carolina rivers and the Atlantic Ocean, Ferguson said.
"Wastewater treatment plants that are built in floodplains are probably not the greatest plan for resilience in hurricanes," Ferguson said. "In this case you're getting washout of untreated wastewater into the rivers."
Duke University's Avner Vengosh studies water contamination and its relationship to human health, including coal ash contamination of water supplies. He is professor of earth and ocean sciences with Duke's Nicholas School of the Environment.
He noted that coal ash ponds and landfills are near several major waterways in the eastern part of North Carolina and flooding could cause that slurry and pond water to spill into adjacent rivers or lakes as happened at Sutton Lake along the Cape Fear River upstream from Wilmington after Hurricane Florence. Vengosh's recent study found evidence that Sutton Lake had experienced multiple unmonitored coals ash spills over the years, beyond the spill caused by Hurricane Florence.
"These spills pose high human health and environmental risks because coal ash is enriched in toxic elements that can easily leach into nearby water sources and the environment when ponds or landfills fail," Vengosh said.
He said that workers from the 2008 Tennessee Valley Authority coal ash spill, "… workers who dredged spilled coal ash from the TVA site are still experiencing serious health problems."
State updates available
The latest storm information may be found on the state's Hurricane Dorian website, on Twitter @NCEmergency and Facebook. Visit DriveNC.gov for traffic conditions statewide. Real-time traffic, weather and preparedness information is also available via the ReadyNC mobile app, available free for iPhones and Android devices.
To donate time or financial assistance, visit NC.Gov/donate.