"The Peanut Butter Falcon," a new film co-written and co-directed by Colington native and Manteo High alumnus Tyler Nilson, is coming to Manteo's Pioneer Theater Friday for at least a two-week stay. 
Reprinted from Outer Banks Voice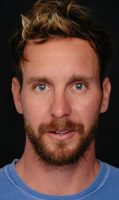 MANTEO — Award-winning filmmaker and Manteo High School alumnus Tyler Nilson grew up in Colington, where he spent countless days exploring the island and listening to the stories of the locals.
Years later, those tales and the people who told them have become an integral part of Nilson's work, including his most recent adventure flick, "The Peanut Butter Falcon," which features a star-studded cast that includes Shia LaBeouf and Dakota Johnson.
"The truth is, I grew up in the greatest place in the world you could raise a kid, and at the greatest time … and (the Outer Banks) is a community of people I love and care about so deeply," said the 37-year-old Nilson, who, along with co-director Michael Schwartz, wrote and directed the modern-day Mark Twain film that shares the story of a young man with Down syndrome who runs away from his life at a retirement home to fulfill his dream of being a professional wrestler.
The film debuted in March at the South by Southwest Film Festival and earned the festival's Audience Award for Narrative Spotlight. Although the footage was shot on the Savannah, Georgia, delta. Nilson said "The Peanut Butter Falcon" and its characters are based around the shores where he grew up and the community that he said raised him.
"It's an Outer Banks story," he said, adding that he plans to have a local screening that will be "a raucous OBX premier where no one wears shoes."
"I grew up during a time when Colington people told great stories," said Nilson, who originally wanted to make surf films after graduating from Manteo High School in 2000. He eventually drove out to Los Angeles in 2006 in his pickup truck with $800 in his pocket, lived out of his truck for a year, and then became a successful hand model before breaking into filmmaking.
"The Peanut Butter Falcon" follows Nilson's 2015 short film "The Moped Diaries," which was featured in a number of film festivals, that was shot on the Outer Banks with a cast comprised entirely of locals. That film follows a young boy growing up on a small island in North Carolina and his struggle with change when a new bridge is built connecting the island to the mainland.
"So many of the people (from the Outer Banks) made their way into my stories," he said. "All the stories in 'Peanut Butter Falcon,' I don't feel like they are mine." Naming locals like restaurateur Mike Kelly, ocean rescue lifeguard David Elder and Wanchese fisherman Winkie Silver, Nilson said, "I just stole all of their stories to make a movie with one long narrative."
"This movie is perfection." See #ThePeanutButterFalcon now in select cities, everywhere August 23. Get tickets: https://t.co/cpYLmtFeO3 pic.twitter.com/loCaU6gmo7

— The Peanut Butter Falcon (@tpbfalcon) August 20, 2019
The film is infused with local touches like North Carolina license plates, boats with names like Colington, references to local geography and characters sporting Outer Banks baseball hats. It even includes some old Outer Banks reference points, such as the former Britthaven nursing home, which is now Peak Resources.
The idea for "The Peanut Butter Falcon," which boasts an impressive cast of actors, including Shia LaBeouf, John Hawkes, Dakota Johnson, Bruce Dern and Thomas Hadden Church, was conceived while Nilson and Schwartz were working at a camp for disabled artists. There they met Zack Gottsagen, an inspiring young actor with Down syndrome who was eager to make it to the big screen.
"We were cut from the same cloth," Nilson recalled of Gottsagen. "We hit it off right away."
Nilson credited the locals and their support for not only making "The Moped Diaries" possible, but also "The Peanut Butter Falcon." He notes that both films wouldn't have happened without the help of Wanchese's Nancy and Winkie Silver, who let Nilson and Schwartz use their home, family, props and cars. "(Nancy) even sewed the sheet for the raft," said Nilson, referring to a major prop in his recent film.
Despite the time that has passed, the Outer Banks undoubtedly has stayed with Tyler in the 13 years since he moved to the West Coast. He still considers the month he spends here each summer as "coming home."
In an effort to support local graduates who may not be interested in the traditional college path, Nilson set up an annual scholarship he calls, "The World's Greatest Scholarship in the Universe Scholarship for Dare County, but not Hatteras or Currituck."
The monetary award, he added, "is as much as we feel your dream needs … anywhere from infinity dollars to two dollars."
When it comes to the Outer Banks and his films' connections to it, Nilson remains grateful and loyal to the place he calls home.
"The Outer Banks gave me a real sense of community. It's my family … and I'm the son of all those people. That stretch of sand has some really beautiful individuals and everyone is kind of their own outlaw there. It was just a really magical place to grow up."