ATLANTIC BEACH — This Carteret County town has received a $15,000 grant from Duke Energy for stormwater resiliency planning.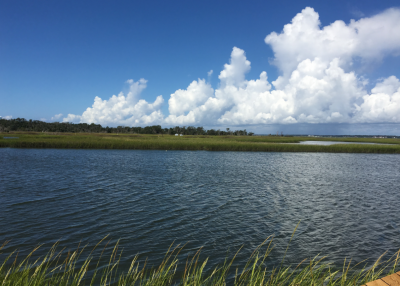 The town announced the award Friday, saying it had been battling stormwater issues for more than a decade but was limited in its options.
Despite some success, officials said they continue to look for innovative ways to manage flooding while also maintaining the water quality. Earlier this year, the town partnered with the University of North Carolina Institute of Marine Sciences and pledged $15,000 annually for water quality testing to identify areas where improvements were still needed.
The town was notified Aug. 16 of the award from the Duke Energy Foundation. The foundation supports nonprofit organizations in alignment with its four main areas of focus: the environment, economic development, education and community vitality.
The town plans to match the grant for a total of $30,000 to develop a stormwater resiliency plan.
Town officials are partnering with the North Carolina Coastal Federation, the Eastern Carolina Council of Governments and LDSI Engineering to create the plan, which will also make the town eligible for additional grant funding in the future.
"We are very thankful for the support of the Duke Energy Foundation to help us develop this plan," stated Mayor Trace Cooper. "Their support underlines their commitment to our communities and will allow us to leverage the support of our other partners in this process — the Coastal Federation, the Eastern Carolina COG and LDSI Engineering."