MANTEO — "We need to not let up, we need to continue and we need to get stronger somehow," said Mayor Bobby Owens as he tried to drive home a point about the difference between today and the first time he fought offshore drilling off the North Carolina coast.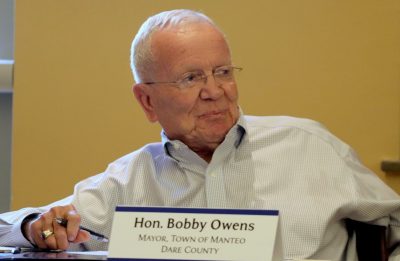 Owens was chair of the Dare County Board of Commissioners during the late 1980s, when the long battle over Mobil Oil's plan to drill off the Outer Banks divided the communities along the coast like nothing he'd been through before.
"It made friends out of enemies and enemies out of friends," Owens told a gathering of coastal mayors at a meeting in Manteo earlier this year. That fight, he said, is very different from the current one.
"Now, I see a big difference," he said. "There's a solid block effort against oil drilling off our beaches."
Since the spring of 2017 when a shift in policy by the Trump administration caused the prospect of offshore oil and gas exploration off the North Carolina coast to reemerge as real possibility, local governments from Currituck to Calabash have steadily weighed in, passing resolutions in opposition and in some cases multiple times.
About 40 of the coastal region's municipalities and all but two coastal county boards — Carteret and Brunswick — have put their opposition to paper.
One of the latest additions to that list, however, could be a sign that other parts of the state are lining up against new leases as well. In late April, the Asheville City Council unanimously passed a resolution against both offshore drilling and seismic testing.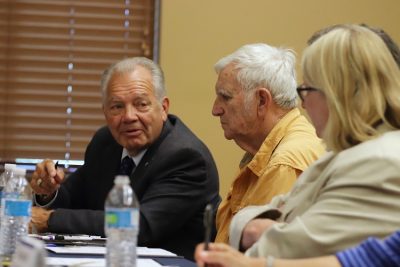 When the dozen coastal mayors got together to talk about how to expand their message statewide, the support from one of the state's biggest cities and the mountain region's tourism capital was seen as a positive sign in an otherwise frustrating effort to get inland recognition. At the meeting, all 12 of the mayors present signed on to a new resolution opposing offshore drilling.
Nags Head Mayor Ben Cahoon, who convened the group, said at the conference that despite the groundswell back in the districts, he'd had a hard time convincing lawmakers at both the state and federal level to take a stand. Many were worried about taking on the Trump administration, he said, and others said they were skeptical about policies proposed to address climate change.
North Carolina Department of Environmental Quality Secretary Michael Regan attended the meeting along with his top policy staff. Regan acknowledged that some elected officials aren't signing on because they see it as part of a push by the administration toward alternative energy. But, the secretary said, even without considering clean energy, there's a strong economic argument that the risk is not worth the return.
"It's no secret the governor and I believe in a clean energy technology," Regan told the group. But that, he said, is not the basis of the administration's main argument, which is centered on the economic trade-offs. "We cannot afford the reality of a major offshore spill disaster spill," he told the mayors.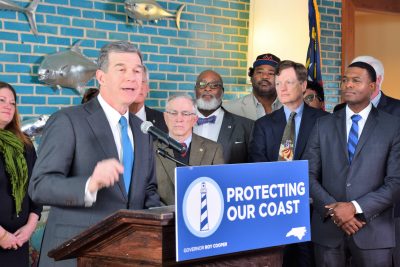 As a candidate, Gov. Roy Cooper used his opposition to offshore drilling to pry votes away from incumbent Pat McCrory, who supported exploration efforts, in what turned out to be one of the closest governor races in the country. As governor, Cooper stepped up actions against leasing and testing, joining legal actions with other states.
At the same time opposition along the East Coast picked up steam and Cooper and other governors, including Republicans in South Carolina and Georgia, have said they, too, want an exemption like the one granted to Florida over concerns about the risks to the state's tourism industry.
Worries about the impact to tourism and the local economy appear to be resonating, especially on a coastline still reeling from a succession of powerful storms.
A recent poll of likely voters in the 3rd Congressional District on perceptions about climate change, offshore drilling and wind energy showed a majority of the heavily Republican-leaning district now says offshore oil and gas exploration isn't worth the risk.
Drew Ball of Environment North Carolina, which sponsored the poll along with the Outer Banks Chamber of Commerce and the Natural Resources Defense Council Action Fund, said perceptions on the coast have shifted in the past few years. The succession of devastating storms and a growing acceptance of the science around climate change, he said, has made people more aware of the threats to the local economy.
"I think it's changed a lot in the past few years," he said. "It's a local issue. People recognize that climate change is not just something you talk about."
It has also helped to cement opposition to drilling.
"They know that a spill off the coast would be devastating," he said.
Remarkable Turnaround
One way to gauge how a legislature has changed is to look for new initiatives. Another, often more telling, is by looking at what it's not doing or not doing anymore.
Since the 2016 election, the North Carolina General Assembly has pursued new initiatives in energy policy that have shaped, for better or worse, the prospect of renewable energy in the state. It has delved into deal-making over natural gas pipelines, and the current session has continued a lengthy debate over wind energy, along with a struggle with producers over electricity rate-setting.
Not on that list is anything related to offshore drilling or oil and gas exploration, a remarkable turnaround given the state's energy priorities fewer than five years ago. In mid-2015 then-Gov. McCrory testified before Congress, criticizing the Obama administration's decision to set a 50-mile buffer for potential leases as not being close enough to shore. He wanted the line closer in to ensure North Carolina would be in the running.
But within a year of the testimony, push-back on the Atlantic leases led them to be dropped from the administration's plans. In 2017, with a new administration and renewed political rhetoric about energy independence, the Atlantic Coast leases were put back on the table.
Since then, the odds have shifted back and forth on whether any drilling – or the seismic exploration that would proceed it – is going to happen.
The federal Bureau of Ocean Energy Management, or BOEM, again took leases off the table earlier this year following a court challenge. A review of next steps in policy is likely to come after that case is resolved and yet another revival of a leasing plan remains a possibility.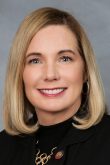 While on the coast, the on-again, off-again prospects for moving forward on leasing and testing continue to spur wariness, the issue is all but off the radar in Raleigh. The legislature remains on record as supporting oil and gas exploration off the coast, but few expect to see much forward movement.
Rep. Holly Grange, R-New Hanover, said offshore drilling isn't at the forefront in the legislature because few members think anything will happen.
"It's off the table right now from what I understand," she said. If it does come back, Grange said she would oppose it. "What I've said all along is that we're the No. 1 energy producer in the world right now and we don't even need to think about all of that."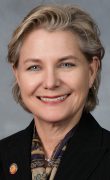 Rep. Deb Butler, D-New Hanover, said many legislators are against the idea, but the leadership has declined to bring up legislation aimed at putting that stance on the record. Butler said she expects more communities from the state's interior to raise opposition.
"It does have broad bipartisan support within the (coastal) community for sure," she said. "I don't understand why it's not universal, but we're coming along."
Other legislators said the matter was out of their hands. Sen. Harry Brown, R-Onslow, said the decision on leasing is now a federal matter.
Brown said he still supports the legislature's decision to encourage exploration in an extensive rewrite of state energy policy approved in 2012.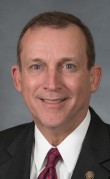 "If it makes sense and you could still protect the environment and it creates another opportunity to help the economy of North Carolina then I think you've got to take a look at it," he said in a recent interview. "You wouldn't be doing your job as a legislator if you didn't."
Still, Brown said there would have to be sufficient environmental safeguards.
"There would have to be some pretty good assurances for you to move forward," he said.
Sen. Paul Newton, R-Catawba, who chairs the Senate Energy Policy Committee, said he also supports exploration.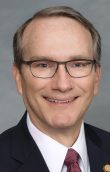 "If offshore drilling can't be done safely then it shouldn't be done. But if you look at the facts, I think a rational person would come to the conclusion that it can be done safely, and if that's true then shouldn't we keep all options opened?"
Newton said testing is an important step forward.
"The next logical step is to find out what's there," he said. "Are we arguing about nothing or is there a rich reserve there that we ought to consider."
Newton said that Cooper's position has made it difficult to move ahead.
"I think it's a dead option as long as Roy Cooper is governor," Newton said. "That's his prerogative as governor but he doesn't speak for the legislature when he takes that position."