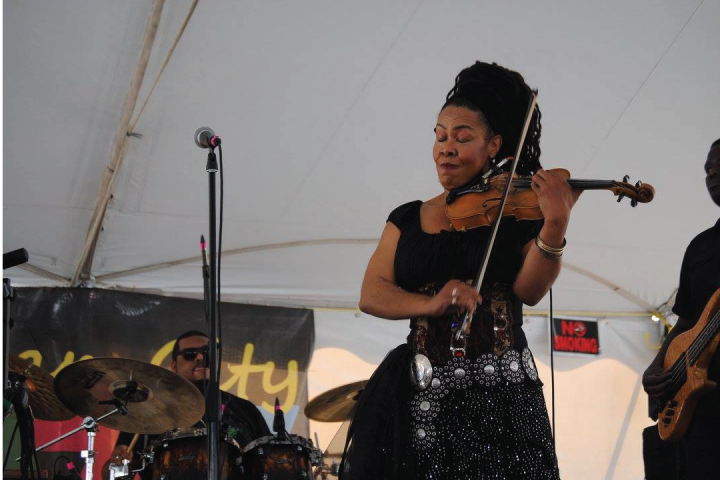 NORTH TOPSAIL BEACH – The Ocean City Jazz Festival has outgrown the porch where it all began a decade ago when a jazz saxophonist performed an intimate concert in celebration of the Ocean City community's 60th anniversary.
The jazz festival has become an annual tradition for the past 10 years and will be held July 5-7 but in recent years in a much bigger venue: under a pavilion tent on the beach. The weekend festival features live music from a variety of jazz artists, a beer tasting and kick-off party July 4 and new this year, a gospel brunch July 7. Shuttles will run from Jacksonville and Wilmington. For tickets, and more information visit Ocean City Jazz Festival.
Since its inception, the festival has grown from about 50 people to the organizers expecting around 800 people each night of the festival, said Kenneth Chestnut, who manages logistics for the Ocean City Jazz Festival and is a board member with the North Carolina Coastal Federation, which publishes Coastal Review Online.
"(The saxophonist and accompanying musicians) were the first group to perform for us and we've continued to grow ever since," Chestnut said. The growth is not only in terms of attendance – the weekend event has been an economic boost for the businesses in the area such as restaurants, hotels and souvenir shops.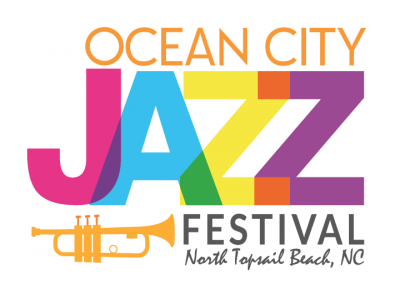 The community, which started in 1949 on Topsail Island, is unique because at the time "it was the only place we're aware of that African Americans could buy beachfront," Chestnut explained about the history of Ocean City community. The festival is a way to promote and celebrate that history, raise funds for the historic buildings and to bring people together around this American music format.
In addition to celebrating its 10th anniversary, the festival is being recognized by the Department of North Carolina Natural and Cultural Resources' Come Hear North Carolina 2019 initiative that kicked off at the beginning of the year.
Gov. Roy Cooper has proclaimed 2019 as the Year of Music in North Carolina and Come Hear North Carolina is a yearlong mission to celebrate, support and sustain North Carolinians' groundbreaking contributions to American music, said Michele Walker, public information officer for the state Department of Natural and Cultural Resources.
Come Hear North Carolina is sponsoring stages at music festivals, live-streaming performances, filming concerts in community venues and educating citizens about North Carolina's contribution through 365 days of music stories at Come Hear North Carolina, Walker continued, and is a sponsor of the jazz festival at the Diamond Sponsor level of $5,000.
"All year we are celebrating the unique places that are important to understanding and preserving the state's music history through Come Hear North Carolina. For a decade, the Ocean City Jazz Festival has celebrated the history of the Ocean City Community, established in 1949 as the first coastal community where African Americans could purchase property in North Carolina," said Department of North Carolina Natural and Cultural Resources Secretary Susi Hamilton.
"The groundbreaking impact African American musicians and North Carolinians like Max Roach and Thelonious Monk have made on jazz in America is well documented in the African American Music Trails of Eastern North Carolina, and we are thrilled to support the work of a community-run music festival that brings jazz music to a historic African American community on our coast," she said.
Chestnut said the organizers appreciate the state's support and recognition.  "Its recognition is invaluable and provides significant exposure for the Ocean City Jazz Festival."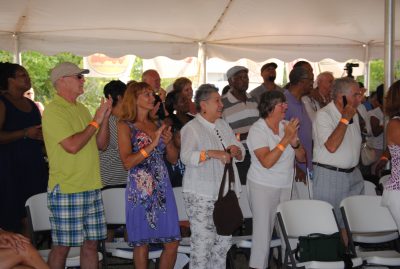 The jazz brunch July 7 featuring Richard Dawkins, the John Brown Quintet with special guests Cyrus Chestnut and vocalist Tamisha Waden. The Ocean City Community holds services during the summer in a historic chapel but because of the number of visitors that weekend, the service is now held under the tent.
"We've been doing that for a few years. We decided this year to have something after the church service, and that's a brunch with gospel jazz to accompany. It's our first year and hopefully we'll be successful," Chestnut said.
The festival begins with is a beer and wine tasting 5-7 p.m. July 4 followed by a kick-off party with guitarist John Dillard. Also new this year is the nonprofit workshop Saturday facilitated by Saad and Shaw Fund Development Services.
Musicians scheduled to perform throughout the weekend at the festival include Jazmin Ghent, the John Brown Little Big Band, the Sax Pack, Selina Albright, the Ocean City All-Star Band, Eric Darius, Gail Johnson, Adam Hawley with special guest Kat Hawley featuring Marcus Anderson and the John Brown Quintet featuring Alvin Atkinson.
Chestnut said that the slogan of the Ocean City Jazz Festival, "Jazz with a Higher Purpose," means that the festival has great jazz music and performers but also serves to promote the Ocean City Community's history while raising funds to both support the community and maintain the historic buildings.
"The other purpose is that the festival brings people from all different backgrounds together around this American music that we call jazz," he added.
The festival will bring in all types of people from all walks of life, he added, who can expect vendors, food trucks, and "just a great time on the beach, terrific entertainment and a great group of people."
The Ocean City community began after World War II when Edgar Yow, a white Wilmington attorney and former mayor, purchased six miles of beach property on Topsail Island, according to the organization. Having served as mayor, Yow knew many members of the black community and realized that in the Jim Crow era there was a need for beachfront recreational opportunities for African Americans.
Yow reached out to Dr. Samuel Gray and later Wade Chestnut, Kenneth Chestnut's father, and Wade's siblings Bertram, Robert, and Louise Chestnut, who all purchased several tracts of land from Yow. Gray, the Chesnuts and Yow formed Ocean City Developers and established in 1949 Ocean City Beach.