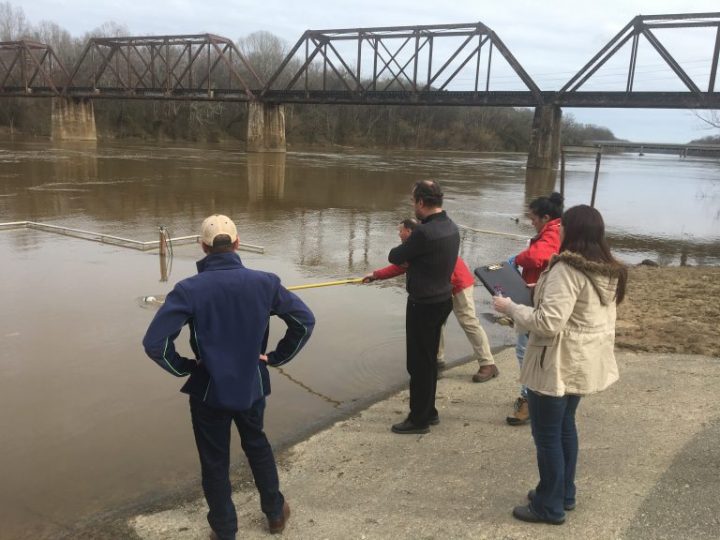 WILMINGTON – Questions remain about the environmental and health concerns from exposure to unregulated industrial chemicals recently detected in the Cape Fear River. A forum is planned in late May to give the public a chance to meet the scientists trying to answer those questions.
The forum, Emerging PFAS Contaminants in the Cape Fear Region: University Collaborations on Environmental, Drinking Water and Health Effects, is set to begin at 1 p.m. May 31 in the University of North Carolina Wilmington Fisher Student Center's Lumina Theater. A reception is to follow, 4:30-6 p.m. at Clock Tower Lounge in Fisher Student Center. This event is free for the public to attend, but registration is required. The Orton Foundation helped fund the forum.
The event has been designed to give scientists working together through a multi-university research program called the North Carolina PFAS Testing Network that focuses on monitoring per- and poly-fluoroalkyl substances, or PFAS, the opportunity to share summaries of their research projects, methods, timelines and work. The PFAST Network, University of North Carolina Wilmington and North Carolina Coastal Federation are hosting the forum.
The program is made up of 20 researchers from North Carolina State University, Duke University, University of North Carolina Chapel Hill, University of North Carolina Wilmington, University of North Carolina Charlotte, East Carolina University and North Carolina A&T University.
The North Carolina Policy Collaboratory is funding the PFAST Network with the $5 million awarded by the General Assembly during fiscal year 2018-19 to study the occurrence, impacts and removal of PFAS. According the PFAST Network, this research model is the first of its kind in the United States.
During the forum, there will be an introduction to the PFAST Network Research Initiative. The agenda also lists that speakers will give updates on the research monitoring of PFAS and provide a summary of research from five PFAST Network research teams, investigating the extent and effects of PFAS in the air and water, the potential PFAS removal technologies, PFAS sources, where PFAS end up in the environment and potential health effects of PFAS exposure.
"We're excited to be co-hosting this forum with the PFAST Network and UNCW. With so much still unknown about GenX and other PFAS, we hope this event will help inform local residents about the sources and extent of these contaminants in our environment, drinking water, and air," said Kerri Allen, the federation's coastal advocate based in the Wrightsville Beach office. Allen is slated to give opening remarks at the forum.
"The PFAST Network brings together scientists from six universities across the state, and this forum will give community members an opportunity to hear from them directly about what is being done to understand and learn from the exposure," she continued.

Allen added that at the reception after the forum, residents and community leaders will have an opportunity to speak one-on-one with the researchers involved in this effort.
Environmental engineer and North Carolina State University professor Detlaf Knappe and his colleagues in 2013 and 2014 detected high levels of industrial chemicals, including GenX, in the Cape Fear River, the primary source of drinking water for Bladen, Brunswick New Hanover and Pender counties, and at Cape Fear Public Utility Authority Sweeney plant, according to N.C. State.
Knappe and his team worked with Environmental Protection Agency scientists and the results were reported in Environmental Science and Technology Letters in November 2016. State officials began investing the issue in June 2017 after media reported the findings.
"Industrial wastewater discharges can contribute to the presence of unregulated contaminants in our drinking water," Knappe told Coastal Review Online.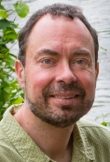 "Residents in the Wilmington area became acutely aware of this fact almost two years ago, when the presence of GenX and other PFAS became widely known through an article in the Wilmington StarNews," he continued. "The resulting public outcry quickly led to changes in an upstream wastewater discharge that resulted in a rapid drop in PFAS concentrations in Wilmington area drinking water. Identifying these poorly studied PFAS required intensive efforts by researchers at EPA and NC State University."
In the time since, North Carolina departments of Environmental Quality and Health and Human Services studied the man‐made and unregulated chemical used in manufacturing nonstick coatings that began being produced in 2009 at the Chemours' facility in Fayetteville as a replacement for Perfluorooctanoic acid, PFOA, according NCDEQ.
Knappe said that discovering GenX and other PFAS in the Wilmington area generated broader concerns about the presence of PFAS in drinking water sources of other North Carolina communities and these concerns led to the legislative mandate to study the possible presence of PFAS in drinking water sources across the state.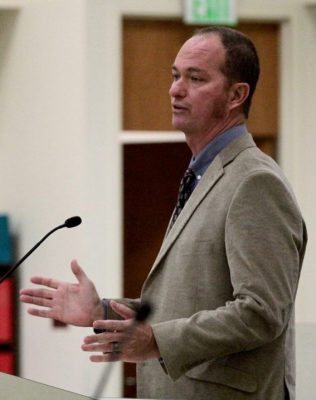 "The resulting appropriation led to the formation of the PFAST Network, a multi-disciplinary team of researchers at universities across North Carolina that is tasked with developing the science to assess the presence of PFAS in North Carolina drinking water sources by means of non-targeted analysis and to answer other important questions, such as how are PFAS that are emitted to the air transported and deposited back to the land, which water treatment processes are effective for PFAS removal, how do PFAS accumulate in plants and fish, and what is the toxicity of poorly studied PFAS," he said.
PFAST Network has a four-member management team and seven research teams: Team 1: Water Sampling & PFAS Analysis, Team 2: Private Well Risk Modeling, Team 3: PFAS Removal Performance Testing, Team 4: Air Emissions & Atmospheric Deposition, Team 5: Applied Research Opportunities, Team 6: Risk Communications, and Team 7: Data Science & Management.
Ralph Mead, professor in UNC Wilmington's chemistry and biochemistry department, said that he is co-lead, along with Barbara Turpin at UNC Chapel Hill of Team 4 and they are investigating how and to what extent PFAS emissions are carried by the wind and end up on land and in water in North Carolina.
"We aim to improve characterization of airborne PFAS in North Carolina and estimate atmospheric PFAS deposition into the Cape Fear River watershed," he said. "This research is transformative and will provide various stake holders with essential data regarding PFAS atmospheric transport, atmospheric transformation and ultimately human exposure."