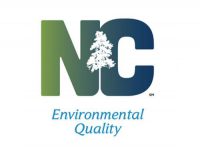 WILMINGTON – A public listening session on developing the state's Clean Energy Plan is set for 1-3:30 p.m. Wednesday at Cape Fear Community College, Union Station Building.
This listening session is the second to last one in a series hosted by the North Carolina Department of Environmental Quality. The meeting will include updates from the stakeholder workshop process and give attendees an opportunity to provide public comment.
A handful of sessions were already held this month in the central and western parts of the state. Additional sessions are scheduled in June.
The Clean Energy Plan is part of  Gov. Roy Cooper's Executive Order 80, which addresses the impacts of climate change and the state's transition to a clean energy economy.
"Executive Order No. 80 acknowledges North Carolina's leadership in technology innovation, research and development, and skilled workforce to promote clean energy technology solutions," according to the DEQ website. "It calls for market innovations that drive economic expansion and job creation to produce a smart, resilient, and a modern electric grid while balancing reliability, cost, economic growth, equity, and environmental and public health impacts."
In developing the Clean Energy Plan, DEQ is looking for ways to ensure all state residents including in underserved communities have access to clean, reliable and affordable energy, spur economic growth, as well as create a more reliable and resilient power grid in the face of increasingly severe weather events.
For more information on the Clean Energy Plan development process, public sessions and future workshops as well as submitting comments online, visit deq.nc.gov/cleanenergyplan.