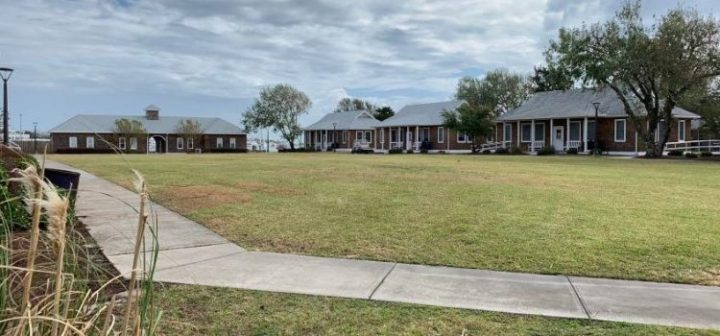 BEAUFORT – Duke University Marine Lab announced Monday it has welcomed back 33 residential undergraduate students who had been displaced by Hurricane Florence.
Students who resided at the lab had been living off campus for the past six weeks while four dormitories damaged by the storm were repaired. The total included 20 Duke students and 13 undergrads studying at the University of North Carolina Institute for Marine Sciences in Morehead City.
"It's great to be back to normal," said Duke Marine Lab Director Andy Read. "Our undergraduate students are a central part of our community and it's great to have them back on the island."
The students were evacuated on Sept. 11, prior to Florence's arrival, and spent two weeks on Duke's main campus in Durham, before returning to their temporary accommodations on the coast when classes resumed at the Marine Lab on Oct. 1, officials said.
Rainwater entered several dorms after the storm caused minor roof damage. Roofs were replaced and repairs are now complete to four dorm buildings.
"Repairs are continuing to other buildings damaged by the storm, but we are now back to being fully operational," said Read. "We're thankful for all the hard work by Duke Facilities Management, Marine Lab staff and local contractors to get our students back so soon."