CEDAR POINT — Town officials expect to close on the purchase of 56 acres along the White Oak River sometime between late February and early April of next year, according to an email sent Thursday by town clerk Jayne Calhoun.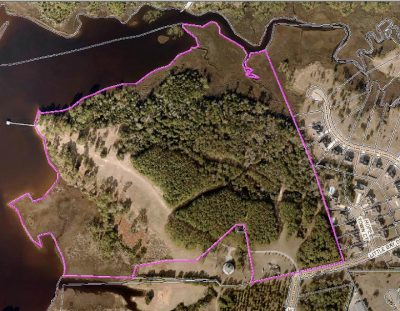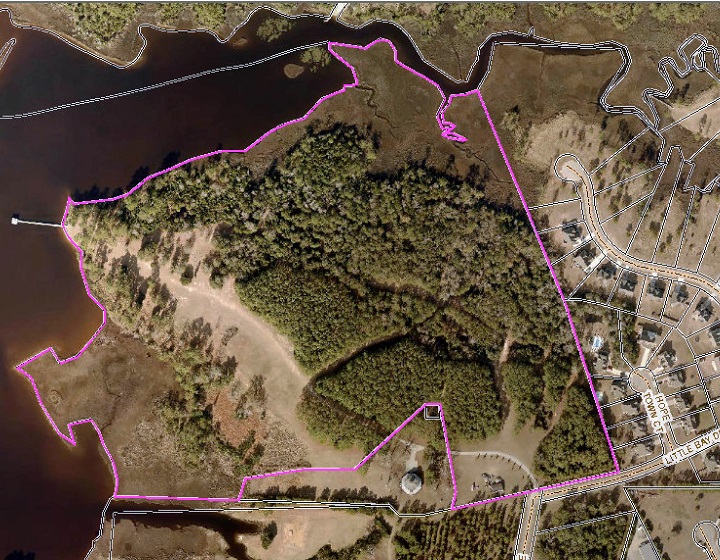 Voters in the Nov. 6 election approved the sale of $2.5 million in general obligation bonds to pay for most of the $2.8 million land deal for the town's first park. The town will kick in $300,000 from its general fund.
The bond sale could result in a property tax increase of up to 3 cents, from 6.25 cents to 9.25 cents per $100 of assessed value, but officials are working on grants to eliminate or at least reduce that increase.
The bond referendum passed by a margin of more than two-to-one, 523 to 240, but the town is still waiting for official certification of that result by the Carteret County Board of Elections.
Once that is done, sometime between Nov. 16 and Nov. 22, the process for completing the transaction can begin.
According to the email from Ms. Calhoun, the next step is up to the North Carolina Local Government Commission, "which is the organization to which all municipalities must answer when it comes to responsible usage of taxpayer dollars.
"The LGC will present to the town funding options, which could continue to be the bond (sale), or, if the interest rates are more favorable, general financing," according to the email.
The email adds, "Town staff has been unable to assess the property damage as a result of Hurricane Florence. As such, no public will be allowed to enter the property until such a time as public safety is ensured.
"Hurricane recovery for our town and its citizens has taken precedence.
"There is some personal property remaining on the grounds that is to be removed by the owners prior to closing."
The purchase from the North Carolina Masons is to include all of the remaining Masonic property off Masonic Avenue, except for the historic Octagon House, which will remain in private ownership but will still be available for town functions.
The town's plan is to leave most of the scenic and wooded waterfront property in its natural state, but to provide passive recreation opportunities, such as trails and picnic facilities and maybe a kayak launch, plus expansion or improvement of improve an existing pier.
Part of the goal of the purchase is to preserve or improve water quality in the White Oak River by making the land unavailable for development.
Mayor Scott Hatsell has hailed the purchase as a way to secure the property against development, and to provide a place for future generations to enjoy all that the scenic river has to offer.