RALEIGH – North Carolina Attorney General Josh Stein announced Thursday that he is joining his counterparts from 17 other states as well as the District of Columbia and numerous cities and counties to urge the Environmental Protection Agency to keep the Clean Power Plan.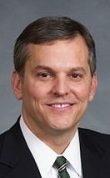 In comments filed with EPA, Stein and his colleagues contend that the proposed replacement for the nationwide limits on climate change pollution from existing fossil-fueled power plants is filled with factual inaccuracies, analytical errors and legal flaws.
The attorneys general and others point to EPA's analysis, which finds the replacement proposal would increase emissions of climate change pollution and other harmful pollutants from power plants.
The Clean Power Plan requires cuts in the emissions of climate change pollution from fossil fuel-burning power plants under the Clean Air Act. The plan, along with the companion rule applicable to new, modified, and reconstructed power plants, would set limits on the amount of climate change pollution that power plants can emit.
In addition to Stein, the comments were filed by the attorneys general of New York, California, Connecticut, Delaware, Illinois, Iowa, Maine, Maryland, Massachusetts, New Mexico, Oregon, Pennsylvania, Rhode Island, Vermont, Virginia, Washington and Minnesota's Pollution Control Agency, the District of Columbia, and the cities of Boulder, Chicago, Los Angeles, New York, Philadelphia and South Miami along with Broward County, Florida.
"We must not stick our heads in the sand," Stein said in a statement. "Climate change is happening and it will affect us all. We simply must reduce greenhouse gas emissions to ensure that our planet does not overheat and bring devastating consequences to our children and grandchildren."