In a recent Op-Ed, environmental engineer Jason West implored the media to make the connection between intensifying storms and climate change. I couldn't agree more.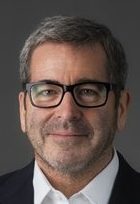 Just talking about the devastation of Hurricane Florence is not enough. It is important to put it in context: we must prepare for this kind of storm intensity in a warming world.
Scientists are cautious by nature – and over my years of reporting, the most cautious of these that I've met are climate scientists. Modeling our planet's climate is a difficult task, but it is improving rapidly.
We now know that warming oceans evaporate more water into the atmosphere, fueling stronger storms like Florence. Early estimates are that, due to climate change, Florence was almost 50 miles larger in diameter and dropped about 50 percent more rain in the most intense parts of the storm.
It is important for the media to make these connections in order to jumpstart conversations about solutions. The more we talk about the facts of climate change, the more empowered we will feel to find ways to fight it.
In my travels, the place I have seen most prepared for these challenges is the Netherlands. This low-lying nation has a history of flooding, and sea level rise has only made matters worse.
The Dutch have several initiatives to tackle this problem. Across the mouth of several key inlets, huge physical barriers have been built. These concrete storm walls and gates slam shut when the sea threatens to surge inland.
In addition to these hard defenses, soft defense strategies have also been implemented in the Netherlands. A buy-back program encourages residents in flood-prone areas to move away, allowing waterways to swell without endangering human lives and property.
Instead of fighting nature tooth and nail, the Dutch are adapting to the new normal of living with climate change. Now, New York City is interested in these tactics. After Superstorm Sandy devastated the region in 2012, the Big Apple is learning from the Dutch how to handle rising sea levels and severe storms.
Several massive flood gate projects modeled after those in the Netherlands are on the table.
The boardwalk on Rockaway Beach has been rebuilt to better protect against Sandy-like storms. In Jamaica Bay, islands are being restored and marsh grass cultivated to provide natural speed bumps to surging wind and water.
The damage from climate change is here and North Carolina needs to adapt quickly to this reality. Perhaps like New York, North Carolina can learn how to manage destructive flooding from Dutch experts.
To make this happen, we need more people on the same page. Climate change affects all stakeholders, not just coastal real estate interests.
To learn more about the problems and solutions to climate change in North Carolina, my team and I have partnered with the nonprofit advocacy group Clean Air Carolina to create a series of short films on the subject.
I will be showing these, and speaking to those featured in the films, Sept. 27 at Motorco in Durham. Hope to see you there–be you legislators, scientists, artists, doctors, or just concerned North Carolinians.
"State of the Climate: Carolina Stories with Miles O'Brien" film trailer
Learn More
To stimulate discussion and debate, Coastal Review Online welcomes differing viewpoints on topical coastal issues. See our guidelines for submitting guest columns. The opinions expressed by the authors are not necessarily those of Coastal Review Online or the North Carolina Coastal Federation.