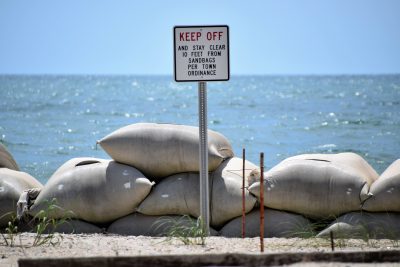 MOREHEAD CITY — The Coastal Resource Commission is proposing amendments to sandbag rules.
The Division of Coastal Management, or DCM, is set to hold a public hearing on the changes from 4-5:30 p.m. Thursday at its office at 400 Commerce Ave.
Written comments may be sent to Braxton Davis, 400 Commerce Ave., Morehead City, N.C. 28557. The comment period ends Sept. 14.
The amendments, based upon a legislative mandate and discussions with stakeholders, is to provide uniformity in the administration of the sandbag rules while still serving to protect life and property from the hazardous forces of the Atlantic shoreline, according to the website.
DCM currently issues permits for temporary erosion control structures under 15A NCAC 7H .0308 and 15A NCAC 7H .1700, which are limited to sandbags used to protect imminently threatened structures.
Learn More