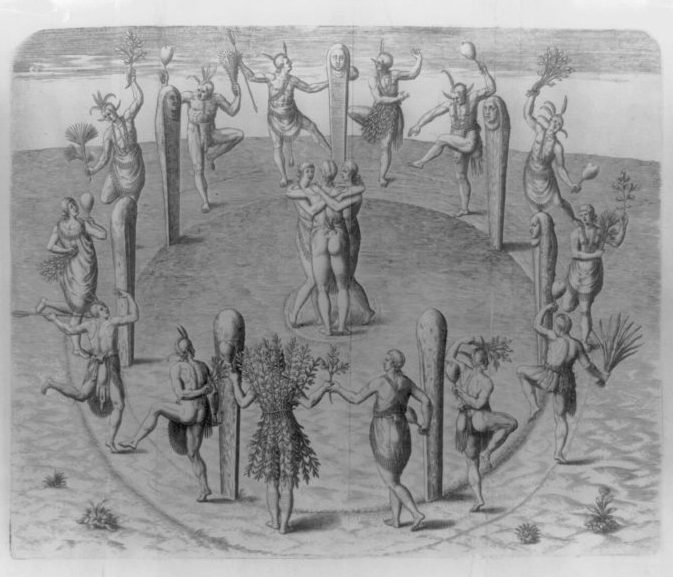 Even before North Carolina was a state, it was a land shaped by women. Native American tribes that lived here, such as the Tuscarora, Algonquian and Catawba, credited women as an indispensable part of creation, culture and the earth and its processes, according to the North Carolina Museum of History.
In the ensuing centuries and decades, that's still the case. Too often, though, these contributions are overlooked. As Women's History Month comes to a close, here are just a few of the ladies who have played a role in our rich history.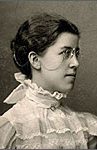 Katharine Wright Haskell
This Wright may not be as well-known as her brothers, Orville and Wilbur, but she helped them get their famous North Carolina endeavor literally off the ground, according to the National Air and Space Museum. She was the only Wright sibling to get a college degree, eventually becoming a high school teacher.
She was a sounding board as they faced the challenges and helped maintain their businesses while they experimented in Kitty Hawk. She nursed Orville back to health when he was seriously injured, and eventually traveled to Europe with her brothers. While there, she entertained dignitaries, learned to speak fluent French, and became something of an international celebrity.
Susan Dimock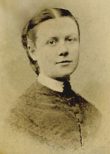 Although she never practiced medicine in her home state, Dimock accomplished much in her short life and was the first female member of the North Carolina Medical Society, according to the North Carolina History Project. She was born in 1847 in Washington and as a teenager, she was apprenticed by Dr. S.S. Satchwell, a rural doctor and neighbor who took her on his routes throughout the eastern North Carolina countryside.
She then studied at the New England Hospital for Women and Children in Boston and was denied entrance to Harvard because she was a woman. She eventually graduated from the medical program at the University of Zurich and moved back to Boston where she became a specialist in surgery, as well as obstetrics and gynecology. At 28 years old, she died in a shipwreck while traveling back to Europe.
Molly Horniblow
North Carolina history buffs likely know about Harriet Jacobs, a woman born into slavery who went on to write an autobiography. Jacobs' grandmother, Molly Horniblow, played a significant role sheltering her — and traveled her own path from enslaved person to free woman.
A self-guided walking tour in Edenton takes visitors to the Chowan County Courthouse where Horniblow was granted her independence and the site that was Horniblow's house. Jacobs hid in a small attic above a storeroom for six years and 11 months until her escape to the North in 1842.
Anna McNeill Whistler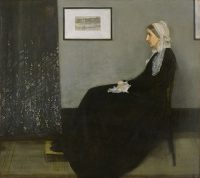 Although she is best known for sitting in thoughtful repose, Whistler was really a globe-traveling wife and mother. She was born in downtown Wilmington and eventually married a West Point-trained engineer and became a stepmother to his three children and had two sons of her own. She supported and encouraged her husband, including traveling with him for four years to Russia, and she did the same to encourage her son, James, in his artwork.
During the Civil War, she sailed from North Carolina to join him in London. She posed for his famous "Arrangement in Grey and Black No. 1," which hangs at the Musée d'Orsay in Paris. A copy can be found in Thalian Hall in Wilmington.
Janet Schaw
Although she was born in Scotland, Schaw made a lasting impact on history, and North Carolina, when she visited the area in 1775. She was 35 or 40 when her party first set sail for the West Indies. In this country, she visited Brunswick, and then Schawfield, her elder brother's plantation located on the northwestern branch of the Cape Fear River, a few miles above Wilmington.
She was a loyal subject of King George III and did not approve of what was happening in the colony during the early stages of the American Revolution. Her diary, published as "Journal of a Lady of Quality," painted vivid, if unflattering, portraits of local patriots and is still a useful depiction of Colonial life for modern historians.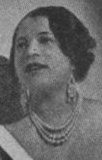 Caterina Jarboro
This Wilmington-born singer was first African-American woman to perform opera in the United States. She attended school locally before moving to Brooklyn at the age of 16 after her parents passed away. In the 1920s, she performed on Broadway and then traveled to Europe to continue her education in music.
Her operatic debut was "Aida" at the Puccini Theater in Milan in 1930. She went on to perform in Chicago and New York, but worked primarily in Europe. In February, the University of North Carolina Wilmington held a two-day symposium honoring Jarboro's contribution to music.
Mary Bayard Morgan Wootten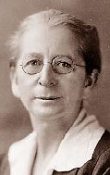 This New Bern-born photographer accomplished many firsts in her life. The divorced single mother started taking photos in 1904 with a borrowed camera as a way to earn a living for her family, said Kim Sawyer, executive director of the Roanoke Island Festival Park in Manteo. "She was a modern woman."
The pioneer in pictorialism is thought to be one of the first women to take an aerial photograph, which was done in a Wright Brothers plane in 1914, and designed the first Pepsi-Cola trademark for her neighbor. Thirty-four of her photographs, an exhibit called Light and Air: The Photography of Bayard Wooten, appear at the park through May 31.
Elizabeth Herbert Smith Taylor
Born in Scotland Neck in 1888, Taylor attended college in Greensboro and was trained as a nurse in Philadelphia. She went on to become a nurse during World War I with the Maguire Unit of the Army Nurse Corps. Taylor kept a diary that began with her cross-Atlantic trip to France and included witty and concise summaries of her daily activities.
It still provides a valuable look at the work, and play, of soldiers and support personnel. Patients and difficult working conditions play a role in the diary, but a primary focus is Taylor's love of dancing. She continued work as a nurse in Pennsylvania, Texas and Guatemala before her marriage in 1928.