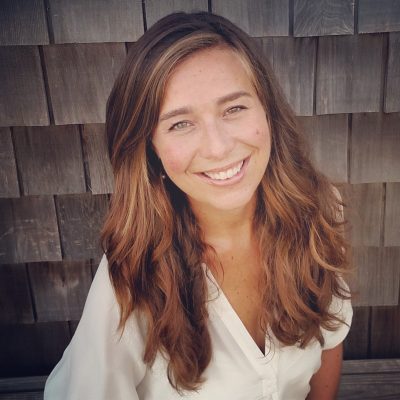 "Water is our liquid bond," Britt Sheinbaum said, halfway through an interview last week.
Sheinbaum, who is working on a Lower Cape Fear Basin water quality protection blueprint out of the North Carolina Coastal Federation's southeastern office in Wrightsville Beach, where she lives, feels that liquid bond a little deeper than most, and made the connection in an unusual manner: She answered a help-wanted ad in the Washington Post.
She had a bachelor's degree in international relations, and had moved to Washington, D.C.
"I had thought I'd end up in the State Department, the U.S. Foreign Service, like my father (Gilbert H. Sheinbaum), but I needed a job," recalled Sheinbaum, who was the keynote speaker this week in Raleigh at the 97th annual conference of the The North Carolina Section of the American Water Works Association and The North Carolina Member Association of the Water Environment Federation.
"I'd been out of school for a while, and I saw the ad and answered it. I ended up staying for nine years," as a staff liaison at the Water Environment Federation, an Alexandria, Virginia-based nonprofit association that provides technical education and training for water quality professionals.
A few years later, her watery connection took another serendipitous turn. She took a trip to Israel and Palestine. A tour guide asked her what she did, and she answered. "Oh, good,'" she remembers the guide answering. "We don't have a lot of water. You can help us."
It sparked something in her. She remembers traveling the arid lands, back in 2013, and noticing how Israel, in particular, conserved water and viewed that as a "cornerstone" of its national security.
"I was very interested in better understanding the relationships between conflicts and water, and I decided I wanted to learn more about it, so I looked for a school that had a graduate program in that area of study," she said. "It just turned out that there was one at Tel Aviv University. And I was very lucky. The program was so new that they pretty much let me do whatever I wanted to do."
In what was essentially an independent study program, she earned her master's degree in International Conflict Resolution and Mediation, concentrating on water issues. Now she's a certified North Carolina Superior Court mediator and is pursuing a second graduate degree from Oregon State University in Water Conflict Management and Transformation. Her undergraduate degree is from Sweet Briar College in Virginia.
So how did this globetrotter – who lived in Madagascar, Malawi, Sri Lanka and the Philippines, among other places, as she grew up the daughter of Foreign Service officer – end up in Wrightsville Beach?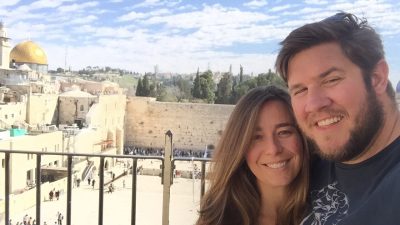 "It's a classic case of falling in love with a very handsome man who became my husband," she said. She met Hank Carter, an artist and a first mate on an oceangoing tugboat for Vane Brothers Inc., based in Baltimore, during her time in Washington.
"He's lived in Wrightsville Beach his whole life, except for about six months," Sheinbaum said. "If we got married, there was never really any question we were going to live here. He pretty much made that clear on the first date. And I don't mind. It's such a beautiful place. I love it here."
It was not really a stretch, though. Sheinbaum grew up on all those aforementioned islands – she was born in Madagascar – and loves the island lifestyle. Being on an island also drives home, every single day, the importance of water to human life.
Looking back, Sheinbaum said, she didn't know it at the time, but her international island-hopping childhood gave her a unique perspective for what turned out to be her life's calling, so far.
"I grew up living with and talking to a very diverse group of people in those societies," she said. "And looking back, it gave me a different view of conflicts, and about the need to be able to resolve them. It turned out that water is a major source of conflict in many different parts of the world."
Syria, for example. The war-torn country suffers from a lack of water, partly because of geography and climate, but most recently because the distribution system had been destroyed, in part because of fighting among rebel groups and the government over who gets what's left, how and when.
Water, Sheinbaum said, isn't the cause of the Syrian wars, but when you add a lack of water to the volatile mix of politics and religion, it adds fuel to a raging fire. And the same is true in many places.
Oxfam, an international confederation of charitable organizations focused on the alleviation of global poverty, concluded in a study, she said, that diseases from unsafe water and lack of basic sanitation kill more people every year than all forms of violence, including war. When you combine that with war, the costs to humanity are incalculable, from Gaza to South Sudan to Nigeria and Kenya and Yemen.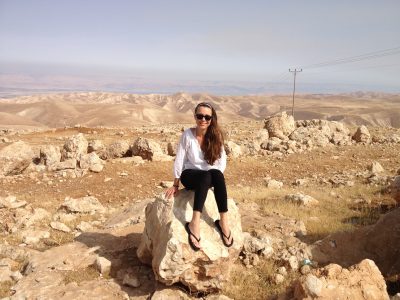 "But I'm generally optimistic," she said, of efforts by the U.S. to promote access to clean water internationally. "I think we cooperate more than we fight," over water resources, she said.
The United States, Sheinbaum conceded, is a wealthy country with generally healthy, if aging, infrastructure, so access to water isn't usually high in the minds of average citizens. But problems come up, such as the high levels of lead in the water in Flint, Michigan, and the discovery close to home this year of GenX, a chemical manufactured by Chemours, an offshoot of DuPont, in the water supply in Wilmington, the largest city in New Hanover County, just across the bridge from Wrightsville Beach.
Chemours has been commercially manufacturing GenX since 2009, under an agreement with the federal Environmental Protection Agency that it would prevent discharge of the chemical compound into the Cape Fear River. But the company, according to reports, has been dumping GenX into the river for more than 30 years, when it was being created as a byproduct of a vinyl-making process. Sheinbaum started on her federation project for the Lower Cape Fear Basin in July. The GenX issue has changed things somewhat.
But, she said, she's pretty confident the local governments in the area will embrace the federation's effort; it's in everyone's best interest, because water is our "lifeblood."
While "water wars" aren't a real threat at present in the United States, Sheinbaum said, it hasn't been that long since there were political wars, sometimes with violence, over water. One need only watch the 1974 movie "Chinatown" that was inspired by the California Water Wars, a series of disputes over southern California water at the beginning of the 20th century, which Los Angeles interests secured water rights in the Owens Valley.
It's also a subject of a lot of writing, including a highly praised and award-winning novel called "The Water Knife," by Paolo Bacigalupi, which describes a not-so-distant U.S. future in which the Colorado River has dwindled to a trickle, and intrigue and criminal activity emerge as Nevada – Las Vegas – and Los Angeles fight for water in the western U.S.
All of this might seem farfetched, but with many scientists blaming climate change for droughts in the recent past and predicting more in the future, particularly in the often-arid American west, water wars of some sort are by no means hard to imagine.
California, she said, is a good modern U.S. example. The state was at a crisis point just a couple of years ago as a years-long drought gripped the region. Things have improved, the crisis averted for now, but there's no guarantee it won't happen again, and worse.
The point, Sheinbaum said, is that we need to be prepared, no matter how comfortable we might feel as citizens of a rich nation, because water is life. That was the subject, to a degree, of her talk at the conference in Raleigh this week.
Her travels and research, she said, in the interview, have shown her that many countries, some also blessed by copious water sources, good geography and solid infrastructure, have done and are doing more to protect and enhance their supplies of the most precious resource on the planet. It's just smart. And it doesn't have to be at the expense of the economy.
In Denmark, she said in her promo for her talk at the conference this week, water consumption has decreased by nearly 30 percent since 1980, while the country's gross domestic product has increased by 75 percent during that same period; hardly a drain on the economy. In arid Israel, 85 percent of wastewater is recycled. Americans haven't really come to grips with that concept, at least in terms of using for drinking, cooking and bathing, but they might have to do so at some point.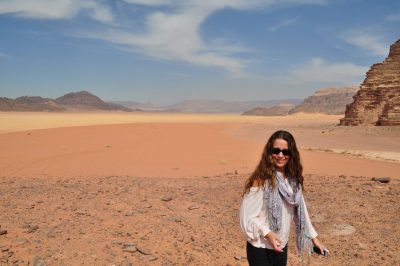 "Water in the water canals and ponds around Dutch cities like The Hague and Amsterdam is so clean that citizens are encouraged to find their local swimming hole through a swimming water app," she said in the promo. "These nations have made a strong domestic water management policy a cornerstone of their national security model, a byproduct of which has been a strong national economy.
"Water supply may not be the biggest threat to national security, (but) how a country handles water will dictate its chances for surviving and thriving.  When undervaluing water conservation and treatment, a community ignores a latent security risk by creating a vulnerable supply, as well as the untapped potential for economic growth and development."
In the U.S., she added in the interview for Coastal Review, many local governments don't have adequate staff or funds to study and address water issues, and they need support in order to develop strategies for public acceptance of water projects.
"I think most take it seriously, but also kind of take it (water) for granted," she said of U.S. and local governments' attention to water resource and water quality issues. "There are many earnest and concerned people working hard on these issues, but we need, all of us, to do a better job of communicating the concerns.
"Part of that is normal," she added, since water professionals aren't trained in the nuances of communication with the public; they're generally very dedicated and highly-trained people, but technical by nature and by education.
People like her, she said – with a somewhat varied skill set – need to help the water professionals communicate to the public the need to take water resource issues seriously, even if on the surface there appears to be no U.S. crisis. It's important.
One obvious issue, she stressed, is that aging infrastructure. The U.S. Environmental Protection Agency estimates a need for $600 billion to be spent over the next 20 years to meet essential drinking and wastewater needs; in some places, some water pipes date back to the Civil War.
"We need to plan for things that can happen," she said. "Things can change in a hurry. We need to be prepared."