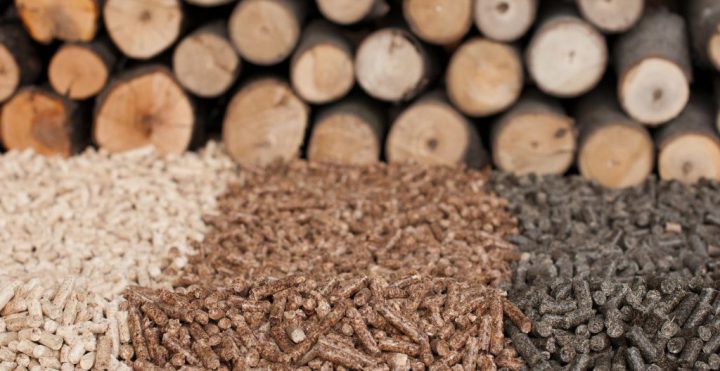 More than 100 environmental scientists and university professors, in a recent letter to Gov. Roy Cooper, have called for protection of Southeastern forests from the damaging effects of the wood pellet processing industry that is expanding in North Carolina.
Enviva, the world's largest producer of wood pellets, owns and operates six plants in the Southeast, including three facilities in North Carolina, and proposes to complete by the end of next year a fourth plant in Hamlet in Richmond County. Permits for the project are being challenged in court.
Enviva in December 2016 began shipping wood pellets from its specially built terminal at the North Carolina Port of Wilmington to Europe for use by electric utilities as a renewable fuel to replace coal.
But the scientists in their letter say subsidies for wood pellets in Europe "are driven by misguided energy policies and under the false assumption that burning trees for electricity will lower carbon emissions." The expansion of the wood pellet industry is one of the most urgent threats to forests, according to the letter that was also sent to Michael Regan, secretary of the North Carolina Department of Environmental Quality.
The scientists note the importance of forests in sequestering carbon and that deforestation and forest degradation account for a significant amount of emissions of greenhouse gases.
"We are writing in our individual capacities to urge you to integrate forest conservation and restoration into your climate action plan and to swiftly address the threat that the wood pellet industry poses to meeting climate mitigation goals," according to the letter.
Enviva, which employs about 600 people and supports other businesses in the rural South, says its wood pellets come from only low-grade or leftover wood that would not otherwise be milled into high-value products such as furniture or lumber. Enviva says wood pellet production does not contribute to deforestation or forest decline and the company cites North Carolina State University research that found wood pellet production does not harm biodiversity in Southern pine forests.
The Enviva terminal, which includes two storage domes that can hold up to 45,000 metric tons of wood pellets each, is estimated to have a total impact on the local economy of more than $16 million per year and ship more than 1 million tons of pellets annually, according to the North Carolina State Ports Authority. The company has signed a 21-year lease with the ports authority with two, five-year renewal options.
In their letter, the scientists cite reports and industry information that indicate Enviva sources whole trees from primarily native hardwood forests. Enviva's four existing facilities have an annual production capacity of about 1.89 million metric tons of wood pellets.
"Meeting this production capacity requires logging, conservatively, approximately 135 acres of forest each day," according to the letter.
Learn More