NORTH TOPSAIL BEACH – Officials here have been advised to shake any perception that the town is focusing solely on the construction of a terminal groin to stop erosion at the north end of Topsail Island.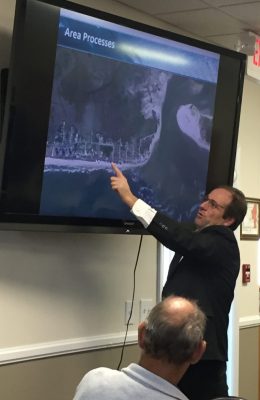 Earlier this week in what was the first meeting between North Topsail Beach aldermen and representatives of Onslow County to discuss what the town identified as a "New River hardened structure kick-off," county officials made clear they want all potential alternatives for managing New River Inlet on the table.
"I haven't heard much about navigation today," Onslow County Commissioner Vice Chairman Royce Bennett said. "As far as the county's concerned, it costs $1.2 million a year to keep that channel dredged to keep it navigable. Maybe this isn't a navigational thing we're talking about here today. We don't need to go to the commissioners and the commissioners don't need to go to the public saying we need a hardened structure."
Town officials were quick to point out that whatever alternative they push forward, it will serve a dual purpose: Stop the erosion eating away the north end of Topsail Island and keep New River Inlet navigable.
"The number one purpose and need is navigation," North Topsail Beach Town Manager Stuart Turille said at the end of the meeting. "Let's see what our common interest is and let's move forward."
Also as the nearly three-hour meeting the town hosted Wednesday morning was winding down, county officials said the discussion primarily focused on a terminal groin, a project with which they are not sure the county wants to get involved.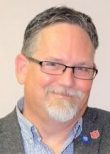 A terminal groin is a wall-like structure made of rock or other material placed perpendicular to the shore and adjacent to an inlet to control erosion.
Mike Jenkins, a principal engineer with Applied Technology and Management Inc., or ATM, said a hardened structure such as a terminal groin would hold in place sand that currently gets pushed from the northern end of the island into the inlet channel.
By keeping that sand on the beach and out of the inlet, it would reduce the amount of shoaling within the inlet, effectively cutting back on the amount of dredging needed to keep the channel navigable, he said.
"A structural solution does make sense here," Jenkins said. "Anywhere else, this would have already happened."
In North Carolina, hardened erosion-control structures on the coast were banned from the mid-1980s until 2011, with the General Assembly now allowing up to six terminal groins. Only one has been built, Bald Head Island's $18 million terminal groin completed in December 2016.
These structures remain highly controversial because they are generally believed to cause increased erosion elsewhere along the beach.
Onslow County commissioners agreed in July 2016 to a $250,000 match to North Topsail Beach to pay for an Environmental Impact Statement, or EIS.
An EIS is a document that examines the positive and negative effects of a proposed project on the environment. Regulatory agencies use these documents as a tool to help determine whether to issue permits and what conditions, such as monitoring, to require in a permit.
Onslow commissioners have said from the beginning that they want the EIS to include a variety of inlet- and shoreline-stabilization alternatives, not solely terminal groins.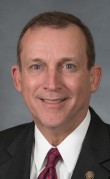 The meeting Wednesday included brief discussion about jetties, which are designed not for erosion control but to maintain inlets for navigational purposes.
Sen. Harry Brown, R-Onslow, made a statement that ended talk of a jetty.
"Jetties aren't allowed," in North Carolina, he said.
Both the county and representatives with Marine Corps Base Camp Lejeune, which is across the New River from North Topsail Beach, have expressed interest in a structure that would help maintain the inlet.
Base representatives were invited to the meeting, but were unable to attend, according to Dawn York, project manager with Dial Cordy and Associates, a Jacksonville Beach, Florida-based firm with a regional office in Wilmington.
Brown and Assistant Onslow County Manager Ben Warren said base officials have stated they want to know about any potential negative effects a hardened erosion-control structure may have on the federal property north of the inlet.

"I think also the north side of the inlet, if you have a groin, they have real concerns about what it will do to that side," Brown said.
North Topsail Beach has for decades been battling erosion at the north end, where homes have been lost to the encroaching ocean and a massive armament of temporarily state-permitted sandbags are the only saving grace for several homes and condominiums.
During his presentation to aldermen and county officials, Jenkins explained how an inlet shoal jutting from the northern tip of the island into the Atlantic Ocean causes waves to bend in and undulate northward, eroding the beachfront from just south of the Topsail Reef condominiums to the island's northern tip. The direction of the waves push sand into the inlet.
Re-nourishing this stretch of beach is futile, Jenkins said.
"If you put sand here it will go right back in the inlet," he said. "It will not stay long. We just can't armor the shoreline. That is not allowed in North Carolina. There are good reasons for it."
A structure, such as a terminal groin, would sever the inlet from what Jenkins calls the "transport area," and hold the sand on the beach.
The desired width of the beachfront on the north end will determine how long a terminal groin at the inlet will need to stretch from the shore into the Atlantic Ocean. Jenkins said that a hardened erosion-control structure would give the benefit of "at least likely" knowing where the channel's going to be.
"The migration of that is reduced," he said. "What we're seeing here is a pretty typical shoreline for a terminal structure. There are advantages for that in terms of navigation."
Jenkins refuted the argument that a terminal groin would create problems for beachfront property owners downstream. He also said that a terminal groin would complement, not compete, with the town's existing channel-realignment project permit.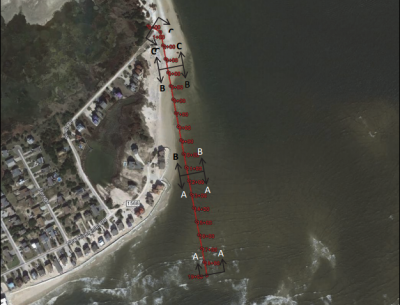 Dial Cordy officials had hoped regulatory permitting agencies would allow the company to submit a 2015 feasibility study as a supplement to a draft EIS.
York said that, based on initial conversations with the North Carolina Division of Coastal Management, or DCM, that likely will not happen.
"We want to be as aggressive as possible," she said. "We understand the dire situation on the north end."
York said she believes the process of seeking federal and state permits for a north-end project would be stronger if the town and county go in as co-applicants.
A preliminary timeline presented to the board of alderman has the EIS ready sometime between spring 2018 and summer 2019 with federal and state permits in-hand by winter 2019.
In the meantime, officials have agreed to re-title the name of the proposed project and create a revised purpose and needs list.
All possible alternatives – from maintaining the status quo to evaluating costs associated with relocating structures threated by erosion at the north end – will be considered, York said.
The goal is that the town and county reach an agreement by the end of this year.