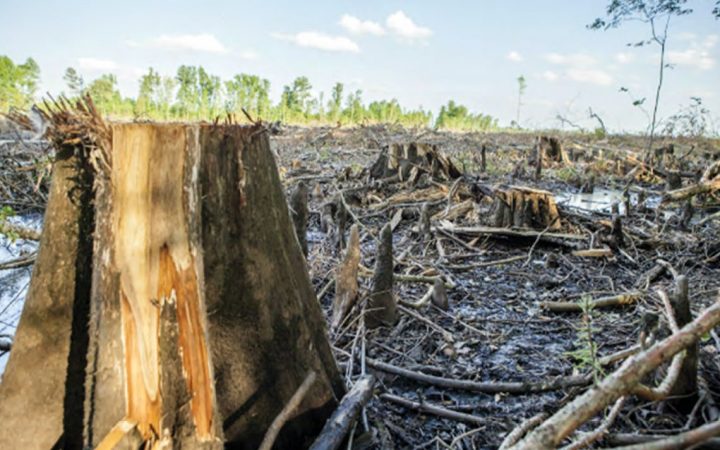 WILMINGTON – Wood pellets are often marketed as an energy source that's a better alternative to fossil fuels, but environmental groups worry about ties between the industry and loss of biodiversity, deforestation, faulty trade policies and climate change.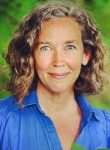 At a forum last week in the Warwick Center on the University of North Carolina Wilmington campus, speakers focused on the effects of the wood pellet industry in North Carolina. They said that wetlands and mature forests are at risk here, industry logging is hurting water quality and wildlife and increasing heat-trapping emissions in the atmosphere.
"Forests aren't a big part of the conversation about climate change, but they need to be," said Danna Smith, founder of the Dogwood Alliance, one of the forum sponsors, along with the Cape Fear Sierra Club and Clean Air Carolina.
Demand for wood pellets has increased rapidly in recent years, said Robert Abt, a resource economist at North Carolina State University. Abt noted the decline in traditional timber markets and pine plantations, and how, thanks to an increasing demand from Europe, the wood pellet industry has grown here in the Southeast with the construction of 19 facilities across the region and more on the way.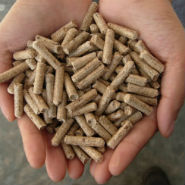 "The first one in North Carolina was Enviva's Ahoskie," said David Carr, general counsel with the Southern Environmental Law Center's Virginia office, referring to the Maryland-based company's Hertford County facility that began manufacturing wood pellets in November 2011.
Enviva, which produces 3 million metric tons of wood pellets annually and touts itself as the world's largest producer of wood pellets, was mentioned frequently during the forum. The company has three wood pellet plants now in the state, with operations also in Northhampton and Sampson counties. At least one more facility is proposed, near Hamlet in Richmond County.
Debra David, with the group Concerned Citizens of Richmond County, also spoke at the forum. She said her community, which is already dealing with many other environmental issues, wasn't given a chance to speak against the proposed plant in Hamlet.
The law center has been following the wood pellet industry closely. "It's based on two flawed assumptions," Carr said. The first is that the wood pellets are made from waste wood. The second is that as a fuel source, these pellets are carbon neutral. "Both assumptions are incorrect."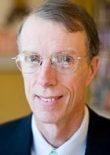 The law center estimates that the pellets are 80 percent hardwood, and that the industry requires the logging of 70 square miles of forest a year, Carr said.
"There's a myth of American eco-fuel," said Peter Deane, who has been campaigning against use of wood pellets as a volunteer activist with the Biofuelwatch environmental organization in the United Kingdom. Dean, who traveled to the forum from London, has called the European governments' support of wood pellets as renewable energy a fraud.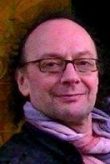 Deane said there is a perception that more sustainable solutions, such as wind power, aren't the answer and that wood pellets are a "green," or more environmentally friendly choice. Based on the assumption of carbon neutrality, however, European governments are subsidizing the use of wood pellets.
Forisk Consulting of Watkinsville, Georgia, a business management consulting firm that analyzes forest supplies and wood demand, estimates the global demand for wood pellets will grow at a rate of about 15 percent annually for the next five years before stabilizing at 27.5 million metric tons. This estimate is based on power plants converting from coal to biomass, for example, and an increased interest from countries in Asia. Europe will continue to account for 73 percent of the demand, though, by 2021.
The U.K. will continue to be the largest importer, according to Forisk, with demand expected to increase by 3.3 million metric tons by 2021.
"The U.K. offers $1 billion a year in subsidies," said William Moomaw, a climate scientist with Tufts University of Medford, Massachusetts. "Without those, it would be far more expensive to use wood pellets for energy."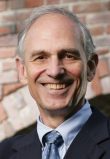 Wood pellets are an attractive choice, though, for existing coal plants because they are easily modified to wood pellet use. No one from the wood pellet industry spoke at the forum, but industry supporters say that they are helping lower greenhouse gases and the subsidies will encourage foresters and landowners to re-plant trees.
"But bioenergy is not carbon neutral," Moomaw emphasized. "We are not doing the accounting well."  Using wood for fuel is projected to produce higher levels of atmospheric carbon than fossil fuels for decades, he said.
"When we cut down trees for this, we lose all of the other services they offer," he said, noting that healthy forests improve soil and air quality and help with flood prevention. "Forests stand ready to take up additional carbon dioxide, as they've done for 300 million years."
The industry's effects, however, go beyond those concerns. Speakers at the forum said logging and wood pellet production threaten the unique ecosystem of North Carolina and the diversity of reptiles and amphibians, as well as other plants and animals that live here.
The North American Coastal Plain, which includes eastern North Carolina, is considered one of the global biodiversity hotspots. Alvin Braswell, who is retired from the North Carolina Museum of Natural History, showed photos of healthy forests that can support animals including bog turtles, glass lizards and the threatened Carolina gopher frog.
The wood pellet industry is another threat to areas already facing other pressures, including development in a state with a growing population. "It also happens that this area is one that is highly imperiled," said Alan Weakley, an ecologist with the University of North Carolina Chapel Hill.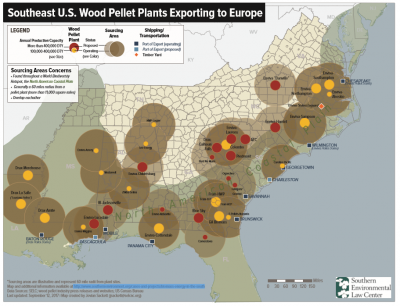 To combat this, the Southern Environmental Law Center is pushing for clear standards for more appropriate sources for biofuel, including wood waste, smaller diameter "thinnings," or trees removed to promote healthier forests, and use of crops such as switchgrass. The organization would also like to help establish protections for national forests, wetlands and old-growth forests.
"We'd also like to address some of the assumptions about the industry," Carr said. This should include a better understanding of the science and impact on the environment and a more sensible policy regarding wood pellets, he added.
Moomaw said that it would be necessary to adjust public perception of the value of forests, beyond what products can be extracted from them, and to establish a strong carbon trading market to help achieve lower carbon dioxide emissions and solar energy programs.
"We need to offer subsidies to keep those trees standing," he said.
Learn More