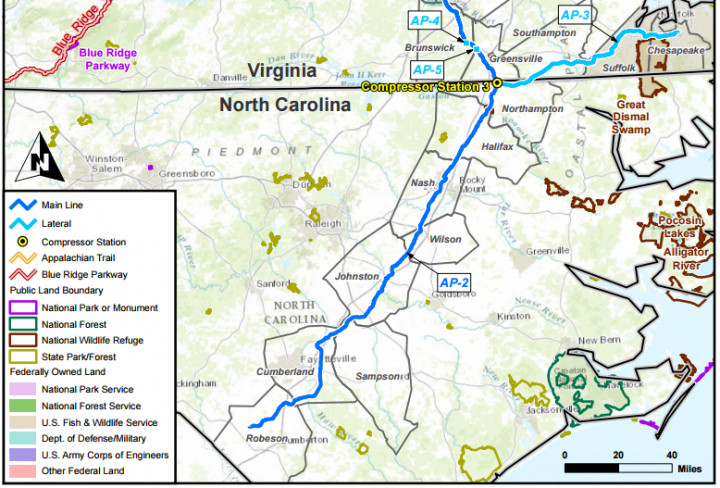 RALEIGH – The North Carolina Department of Environmental Quality has denied an application by Duke Energy and three other power companies to build the controversial proposed Atlantic Coast Pipeline that would cut across the state, the News & Observer reported.
DEQ's letter of disapproval is the first action by any government agency in the three states the proposed 600-mile pipeline would cross.
The denial was based on state standards for sediment and erosion control. DEQ asked the applicants to resubmit the application with more information in the next 15 days or to contest the decision and request a hearing within 60 days. DEQ issued the ruling Sept. 26 and announced it online Friday.
Learn More