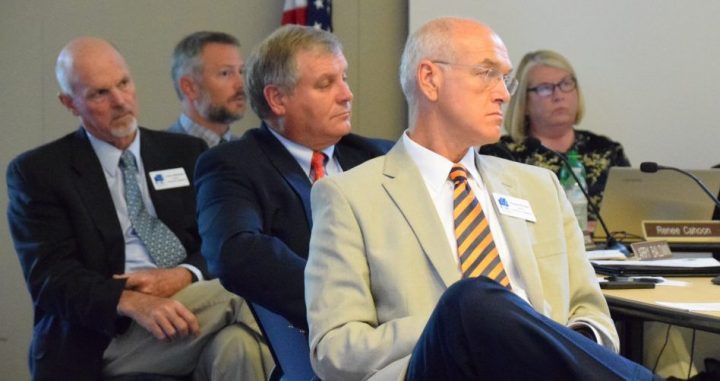 RALEIGH – Mitch Gillespie, a former legislator who is now a senior adviser to speaker of the state House, and University of North Carolina School of Government water law expert Richard Whisnant are among a wave of new appointees starting work this month on key environmental policy boards.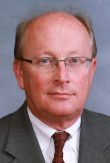 Gillespie is a former McDowell County legislator who chaired the House Environment Committee and served as assistant secretary of the Department of Environment and Natural Resources, now the Department of Environmental Quality, from 2013 to 2015. He is House Speaker Tim Moore's main adviser on environment and energy policy.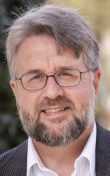 He most recently helped broker a rewrite of energy policy between power companies, environmental groups and the solar industry.
Gillespie will remain on the Speaker's staff, according to Joseph Kyzer, Moore's Communication Director. He was cleared to do so in a July 11 letter to the Speaker from the office of the State Board of Elections and Ethics Enforcement, which reviews candidates for all state boards and commissions.
Gillespie is one of dozens of appointees named by Moore and Senate leader Phil Berger at the end of the legislative session. They join a handful of appointees made earlier this year by Gov. Roy Cooper.
Legislative Appointees
Environmental Management Commission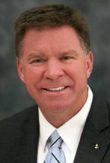 Steve Keen, a former Wayne County commissioner who served previously on the Environmental Management Commission, was appointed by Moore. Keen, who owns a yacht-transport company and formerly owned a Beaufort-based charter and towing company, is also a member of the Global Transpark Authority.
Charles Carter, a Wake County attorney and former assistant general counsel of the Environmental Protection Agency, was re-appointed by Berger.
The Environmental Management Commission is responsible for adopting rules for the protection, preservation and enhancement of the state's air and water resources.
Coastal Resources Commission
Wilmington developer Robert High was appointed for a term expiring on June 30, 2018, to fill the unexpired term of John Snipes II. In addition, the term of current Coastal Resources Commission member Larry Baldwin of Carteret County was corrected, expiring in 2019 instead of 2018 under a previous bill.
The Coastal Resources Commission sets policies for the state's Coastal Management Program and adopts rules for both the Coastal Area Management Act and the Dredge and Fill Act. The commission designates areas of environmental concern, adopts rules and policies for coastal development within those areas and certifies local land-use plans.
Clean Water Management Trust Fund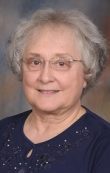 Former Henderson County commissioner Renee Kumor was appointed by Moore to a term expiring on July 1, 2020; and Wilmington builder Robin Hackney of New Hanover County was appointed by Berger to a term expiring June 30, 2020.
Berger also named writer and commentator Troy Kickler of Wake County to fill the unexpired term of Johnny Martin. Kickler's term runs until June 30, 2018.
The Clean Water Management Trust Fund provides grants to conservation nonprofits, local governments and state agencies for the protection of surface waters.
Governor's Appointees
Cooper's appointees are the governor's first round since assuming office in January, although in some cases he did take advantage of the governor's option to rename the chairs of boards and commissions from existing members.
In March, Cooper named former Nags Head Mayor Renee Cahoon chair of the Coastal Resources Commission, replacing Frank Gorham, who served as chair under former Gov. Pat McCrory. Gorham resigned in March.
In January, Cooper also named JD Solomon to head up the Environmental Management Commission after chair Steve Rowland resigned to move out of state.
The governor's first round of appointments to both the Coastal Resources Commission and the Clean Water Management Trust Fund board of trustees is not due until next year, but the governor named several to the 15-member Environmental Management Commission.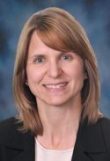 Whisnant, a professor at the School of Government who focuses on environmental protection and natural resource management served at DENR, now DEQ, as general counsel and fills the seat on the Environmental Management Commission set aside for an expert in estuarine and marine sciences.
Also appointed to the Environmental Management Commission by Cooper were Newport physician Suzanne Lazorick, a pediatrician with the Brody School of Medicine at East Carolina University; former EPA regional administrator Stan Meiburg, currently director of graduate studies at the Center for Energy, Environment and Sustainability at Wake Forest University; and Marion Deerhake, an environmental scientist and air pollution expert at RTI International.
Learn More