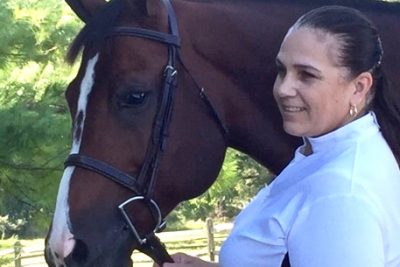 Reprinted from the Outer Banks Voice
A Pennsylvania native and professional equestrian has been named the new executive director of the Corolla Wild Horse Fund.
Linda Adkins was chosen from a pool of 40 applicants to lead the organization, which manages the herd of roughly 120 colonial Spanish mustangs that roam the northern Currituck Outer Banks.
Adkins proved to have the background, knowledge and experience which the selection committee believes will grow the Corolla Wild Horse Fund and carry out its mission, according to a news release.
 She replaces Karen McCalpin, who retired at the end of 2016 after a decade with the fund, to become executive director of a therapeutic riding center in her Pennsylvania.
Adkins resume' includes work in nonprofit management, equine welfare and conservation interests.
This story is provided courtesy of the Outer Banks Voice, a digital newspaper covering the Outer Banks. Coastal Review Online is partnering with the Voice to provide readers with more environmental and lifestyle stories of interest about our coast. You can read other stories about the Outer Banks here.