RALEIGH – When European settlers first arrived in North Carolina's sounds, historical accounts indicate that the water was so clear a dropped coin could be seen falling to the bottom of the sound. The waters once teemed with so many oysters that their reefs were a navigational hazard.
These days, the water looks murkier, and regular shellfish harvesting closures illustrate the impact humans have made on the health of the state's estuarine systems.
A conference held last week sought to answer the question: could restoring these habitats and improving water quality be an economic boon to North Carolina? Other states may have already made the connection.
Close to 200 North Carolina business leaders, coastal business owners, local and out-of-state leaders and state agency officials met here March 22-23 at an economic development summit to discuss ways to boost the state's economy through environmental improvement. The group looked to states like Maryland and Virginia to find answers on how to use and protect the North Carolina's coast for economic prosperity.
The North Carolina Coastal Federation hosted the Sound Economic Development Summit at the Museum of Natural Sciences in Raleigh. Speakers and panelists discussed the potential for oyster aquaculture, habitat restoration and stormwater management to create jobs and bring money into coastal economies.
Maryland and Virginia were discussed as models for stormwater management and oyster restoration, respectively, with many speakers saying that North Carolina had the potential to surpass the other states in aquaculture and restoration.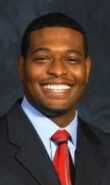 Oyster aquaculture and strong stormwater practices discussed at the conference have a shared goal: healthy and clean sound waters. A single oyster can clean as much as 50 gallons of water a day, and good stormwater management can prevent unhealthy bacteria, sediments and chemicals from reaching the sound. Protecting water quality, many attendees argued, could also be key in promoting coastal economies.
"That's the great thing about oysters and coastal restoration," said state Environmental Secretary Michael Regan as he addressed the crowd in a welcoming speech, "there's a little bit of something here for everyone."
The argument did not fall on deaf ears. In early March, two coastal legislators, Sen. Bill Cook, R-Beaufort, who spoke at the summit in support of aquaculture, and Sen. Norman Sanderson, R-Carteret, sponsored a joint resolution asking the Army Corps of Engineers to allow for more shellfish cultivation and leasing in the state's waters.
Oysters as Assets
Day one of the conference focused on the potential impact oysters could have on the state's economy, which many in attendance said could be massive.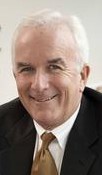 There were discussions of North Carolina potentially becoming the "Napa Valley" of oysters, a term coined by author of "The Essential Oyster," Rowan Jacobsen, who was also in attendance. The term "Silicon Valley" of oysters was also thrown in by Tom Looney, a moderator at the event and a board member of the Economic Development Partnership of North Carolina. The term is a reference to educational and institutional support available from the state's universities.
Looney said oysters can provide viable financial returns, jobs and clean water, making the mollusk the "ultimate clean tech."
North Carolina is in a unique position to take advantage of such a resource.
The state is home to the Albemarle-Pamlico Sound Estuary, with more than 12,000 miles of estuarine coastline. The water body ranks as the second biggest estuarine system in the continental United States.
Despite its potential, North Carolina's aquaculture industry is not as strong as Virginia's in the Chesapeake Bay. A study from North Carolina Sea Grant, a North Carolina State University coastal research institute, found that the difference was in the millions. In 2012, Virginia's oyster aquaculture operations generated more than $9.5 million in revenue, while North Carolina's made a little less than $600,000.
The reason for Virginia's aquaculture success may lie in the involvement of its government.
"Every agency of government got behind it and supported it with a comprehensive plan," Looney said.
Through the 1980s and 1990s, Virginia put a focus on breeding oysters for aquaculture that were disease-resistant and hardy. Eventually, the popular triploid oyster became a mainstream option that made the state millions.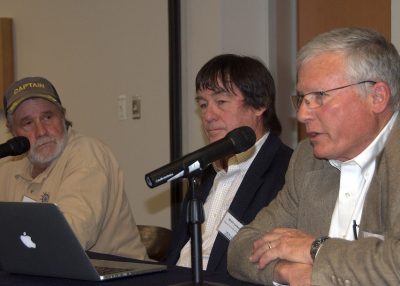 Triploid oysters make up about 90 percent of Virginia's aquaculture harvest. It has three sets of chromosomes, making it sterile.  Panelist Mark Luckenbach, Associate Dean of Research and Advisory Services at the Virginia Institute of Marine Science, said the triploid's unique genetic makeup creates a tasty summer oyster.
Virginia also fostered, and still maintains, a robust water quality and disease-diagnostics program, as well as educational programs. The state also has a heavy focus on marketing its oysters, keeping prices high.
"The way they've done that is through an active export business and a great, great marketing campaign," Looney said.
An idea reiterated throughout the summit by North Carolina officials was to get inspired by Virginia's oyster trails, where visitors can drive through the Virginia coastline sampling oysters and brews.
North Carolina has also made strides in aquaculture. For example, Carteret County Community College has an aquaculture program for people interested in learning how to grow oysters.
The federation used the event to promote its 50 Million Oyster Initiative, a plan to create 50 acres of oyster sanctuary in North Carolina by 2020. According to the federation, the plan will create economic opportunities for coastal economies.
"It provides jobs for contractors, fishermen, construction workers, truck drivers and many others during the construction of the reefs," the federation's description of the project says.
Despite optimism showcased at the summit, the state's aquaculture abilities have been limited due to barriers such as uncertain seed availability and financial support for research.
Virginia's oysters have many of the same vulnerabilities as North Carolina's. Other limiting factors for oyster aquaculture production include a lack of cultch, or material for baby oyster spat to cling to, poor water quality, a lack of hatcheries, disease and overharvesting.
Looney said North Carolina's small aquaculture industry can make sure to protect resources as the industry grows.
In North Carolina, only a little more than 2,000 acres have been leased to aquaculture, while Virginia has leased more than 120,000 acres.
"The benefit we have here (in North Carolina), we're starting from a very small base, and that's why we have the opportunity to really protect the public trust," Looney said.
Managing Stormwater to Create Opportunities
An important aspect to aquaculture is a healthy estuarine ecosystem. Good water quality is put at risk when contaminated water moves off of land after a storm. Waters with unusually high levels of certain bacteria are shut down to shellfish harvesting to protect consumers from potential illnesses.
Prince George's County in Maryland, situated towards the eastern side of Washington, D.C., was cited as a success story in stormwater management at the summit. When local waterways leading out to the Chesapeake Bay began to feel the effects of polluted runoff and the United States Environmental Protection Agency issued a mandate to clean up the waters, the county took action by creating a community-based public private partnership, the Clean Water Partnership, in 2015.
David Washington, director of program operations with the $100 million partnership, said that the county partnered with Corvias Solutions, a firm that specializes in helping foster sustainable communities.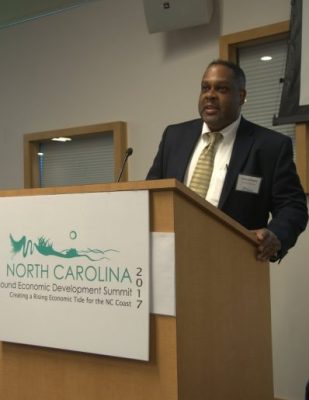 Together, the group and the local government have set out to achieve the EPA's mandate to remove 15,000 impervious acres by 2025. In the process of doing so, Washington said the investment focused on creating jobs and opportunities for local residents.
As part of the project, a goal was set to employ local, small and minority-owned businesses to do 30-40 percent of the work.
"We've exceeded that. We're at 76 percent," Washington said.
In addition, the project also promotes education and skills by creating a mentor-protégé program and investing $460,000 in student internships.
The first phase of the project is underway, with plans to deliver up to 2,000 impervious acres by spring of 2018.
Hunter Freeman, a Senior Project Engineer at WithersRavenel, a Cary-based civil and environmental engineering firm, said during a panel that he sees the beginnings of a similar approach to stormwater in North Carolina.
"I think we're at the initial stages of public-private partnerships here, where consultants, researchers, universities, regulators, nonprofits are all now coming together," he said. "I think what we need to focus on is an additional investment in that framework to get it to the level that Maryland has seen."
The federation, with partners and individuals, created a plan to use coastal restoration discussed at the summit to develop coastal economies. That plan was presented during a panel at the summit.
Investing and creating opportunities in environmental protection may be more important now than ever. Jason Gray, a senior fellow at the North Carolina Rural Center, said during a panel that coastal communities may face their toughest challenges ahead.
"Our coastal economy is going to be under a lot of pressure in coming years," he said, "and I haven't even touched climate change."
Learn More