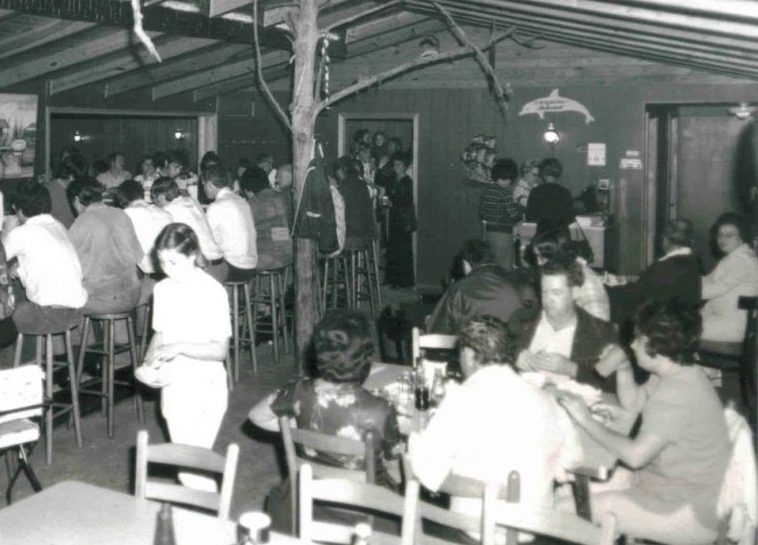 "We ate them because we had to. We were so poor down here. There just wasn't no money," Virgil Coleman told me years ago.
The late Calabash native was talking about oysters, which is hard to believe whenever I'm sitting at an oyster bar. Visits to these classic Carolina restaurants are always a special treat in fall and winter, when North Carolina oysters are their fattiest and saltiest.
I like the old-timey oyster bars best, places like Williamston's Sunny Side Inn where shuckers stand before you behind the bar and open as many raw or steamed oysters as you can eat right before your eyes. The place has been open since 1935, the middle of the Great Depression. That's around the time Coleman's father relied on the shellfish to make ends meet.
Back then, people followed a dirt road to find Curtis Coleman cooking oysters just plucked from Calabash River. His fishing boat was powered not by a motor but by Coleman's hands on a polling oar. He served no cocktail sauce or drawn butter, just oysters cooked outside on a makeshift grate over an oak fire.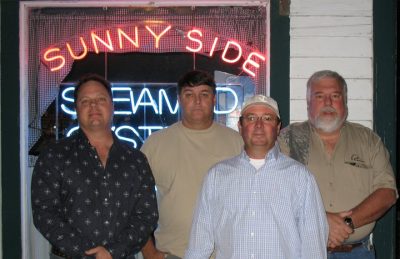 "He'd steamed 'em just right, you know, where they wouldn't shrink up, where they'd be juicy," Virgil Coleman recalled.
"I can remember shucking oysters for people, too. They'd give me a nickel or a dime, and a nickel or a dime back then was real big."
People loved the roasts so much that in the 1940s, Curtis Coleman was able to turn his riverfront house into Calabash's famous Coleman's seafood restaurant.
Happy outdoor oyster feasts eastern North Carolinians like to attend and host in wintertime move inside at oyster bars such as T&W's in Carteret County. Like Sunny Side Inn, it's among the last of the genuine North Carolina oyster bar experiences. Standing behind the bar, professional shuckers and their customers become fast friends in the fleeting minutes it takes those knife-wielding pros to get a peck of oysters out of their shells.
As they lay one juicy delight after another on plates, folks who were strangers before they sat down beside each other at the bar are suddenly debating cocktail sauce vs. Texas Pete vs. butter vs. vinegar vs. naked. Wood crackles in a big brick fireplace opposite the bar. Just behind the scenes, workers in fishermen-style, white rubber boots move and rinse piles of oysters, providing background music that never gets old.
North Carolina oyster bars are so friendly and familiar, it feels like they were born here.
The first "oyster bars" in what would become the United States were gatherings of Native Americans shucking oysters a foot long or as big as pies along the East Coast. They may have assembled on or near natural oyster bars, huge shellfish colonies that rise like sand bars in the shallows at low tide.
Boston's Union Oyster House, established in 1826, is the country's oldest continuously operating oyster bar. The eateries are transplants from the Old World. In London, many restaurants began as oyster bars. Wiltons, deemed the oldest, opened there in 1742 and still serves, although on the half-shell in a fine-dining style.
By the end of the 19th century, oyster bars dotted major cities across America. Creamy and luxuriously flavored, oysters pleased the rich. Cheap and plentiful, they were sustenance for the poor. Everyone found a place at the oyster bar. The shellfish sold for a dime a dozen in Charleston, South Carolina. They were free with the purchase of a beer in Kentucky. African-American-owned oyster bars were tucked between nightclubs and dance halls on "The Block," an African-American business and entertainment district that existed along downtown Greenville's Albemarle Avenue during the Jim Crow era.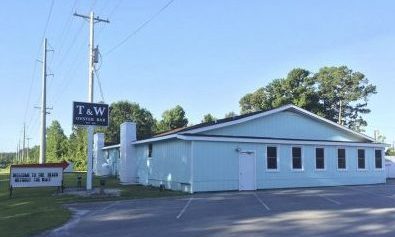 Such an enormous appetite for oysters led to overfishing and, subsequently, fewer and fewer oyster bars. Successful aquaculture operations have spurred an oyster bar revival in the past few years. More often, stylish raw bars serve oysters shucked out of sight and served on the half-shell. They arrive one-by-one or by the dozen instead of by the peck in a battered tin bucket.
The Boiler Room in Kinston is a hybrid of the two. Celebrity chef Vivian Howard opened the place as a tribute to the North Carolina oyster bars she was forced to visit as a kid with her parents. Back then, oysters were not her thing. Neither were the slaw and drab saltines that accompanied the shellfish at many oyster bars.
That in mind, Howard also serves burgers, fried chicken bites and crowd-pleasing snacks like sausage smothered in melted pimento cheese for scooping up with homemade saltines. Shuckers open oysters at a center island behind the bar, sparing oyster haters full view of what they tend to call "those slimy things."
"I've heard some people wondering who ate the first oyster," Mr. Coleman told me back when we talked oysters before he passed away in 2011. "I always wonder who ate the first egg."
Learn More