Shrimpers in North Carolina had a great year in 2016, likely because of unseasonably warm inshore waters into the winter. But a proposed tightening of shrimp trawling regulations could dash hopes of future such windfalls.
On Tuesday, the North Carolina Marine Fisheries Commission will hear public comments about a petition presented last month that would put more limits on shrimp trawling in state waters. The petitioner North Carolina Wildlife Federation, a nonprofit conservation group, says the restrictions are necessary to protect fish nurseries and juvenile fish species – in particular, weakfish, spot and croaker – and reduce unintended catch of finfish. But fishermen say it would devastate the commercial shrimp industry, the second most lucrative fishery in the state, behind blue crab.
"It'll put me out of business – period," said Zack Davis, a 32-year-old Marshallberg high school teacher who has been shrimping since he was age 12.
Davis said that the amount of shrimp that could be caught would go down drastically and hurt every aspect of the commercial fishing industry.
"When the fish houses go out of business," he said, "you've got nobody to sell to."

Jerry Schill, president of the North Carolina Fisheries Association, a nonprofit commercial fishing group, said it's part of a misleading campaign by some recreational fishing and environmental groups to ban all commercial gill nets and trawling.
"This is not a shrimping meeting," he said of next week's meeting in New Bern. "This is when you draw the line in the sand. It's our Popeye moment."
What's Been Proposed
The rule-making petition proposes to expand protected fish nursery areas to all the state's estuarine and ocean waters, cut trawling to three days a week, limit tow time to 45 minutes, decrease the size of trawl nets and eliminate nighttime shrimping.
Shrimp trawling is currently closed to inshore waters on weekends, but is open all week in the ocean within state waters 3 miles from shore. Trawling is also permitted at night.
As submitted on Nov. 2 to the Fisheries Commission, the proposed rules would designate all currently undesignated coastal fishing waters as special secondary nursery areas, require shrimp be a certain size before opening the shrimp season and define gear used in the nursery areas.
Dare and Hyde counties have passed resolutions stating their opposition to the proposed rules, and the Ocracoke Island fishing community has started a petition against the rule changes.
Tim Gestwicki, chief executive officer of the North Carolina Wildlife Federation, denies that the intent of proposal is to stop shrimp trawling or put fishermen out of business. On the contrary, he said, it is part of its ongoing "Sound Solutions" campaign to reform marine resource conservation with "holistic" habitat protection practices.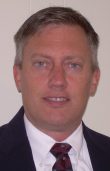 "It's a balanced, fair approach and still affords shrimp trawling," Gestwicki said. "It simply limits the gear and the way the gear is used."
According to the Wildlife Federation website, the Sound Solutions effort is based on the belief that the resources are public trusts that need protection to benefit all citizens into the future.
"We recognize the importance of both commercial and recreational fishing, but today's practices are unsustainable," according to the site. "Without stewardship, NC's marine resources will deplete until there's nothing left for anyone."
Part of the proposed reforms is decreasing the maximum head rope from 220 feet to 90 feet, which limits the net size.  Trawlers currently are hauling "a football field of nets" behind them, Gestwicki said.
One of the important goals of the petition, he said, is reducing bycatch of fish – much of them juveniles – captured along with the shrimp. The proposal would also put an 8-inch limit on spot and a 10-inch limit on American croaker. The petition says that the two species, along with weakfish, are among species whose status is "depleted and declining." Expansion of the protected nursery area would allow more fish to survive and reproduce.
The petition was deemed complete on Jan. 5, said division spokeswoman Patricia Smith. That means that the commission has decided that the petition has the necessary information required for it to move forward for further consideration.
A meeting of five advisory committees for the Marine Fisheries Commission will meet on Jan. 17 at the New Bern Riverfront Convention Center at 12:30 p.m.  Public comments will be taken on the shrimp trawling petition.
Family Businesses
Shrimp is the most popular seafood in the country, and is not surprisingly a favorite seafood in North Carolina. The state heavily promotes fresh shrimp's superior sweet and salty taste in its NC Catch campaign, prompting consumers to demand wild-caught shrimp rather than settling for imported farmed shrimp.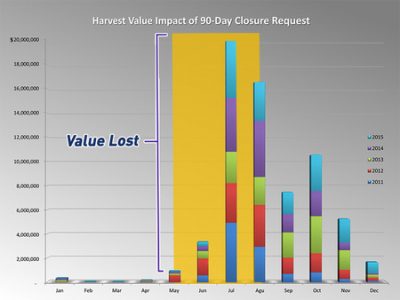 Although most of the nation's shrimp harvest is caught in the Gulf of Mexico, it is a huge fishery in North Carolina. In 2015, more than 9 million pounds of shrimp were landed in the state. Most shrimpers are small operators, often family businesses, who shrimp when the opportunity presents itself.
David Sneed, executive director of North Carolina Coastal Conservation Association, a nonprofit recreational saltwater fishing advocacy group. said that "we don't buy" that the proposed rules, if approved, would reduce the availability of fresh shrimp for consumers, or that they would destroy the livelihoods of the fishing families.
"First and foremost, if we can keep the trawlers off the designated nursery areas and give the juvenile fish a chance to grow, that's going to benefit everybody," he said. "We're not looking at a complete closure."
Addressing the frequent charge from watermen, Sneed denied that the association is trying to eliminate commercial fishing, trawling and gill nets. Rather, it wants stricter net rules similar to what other states have implemented successfully.
"Our goal is to raise the level of fish populations in North Carolina," he said, "where it benefits both commercial and recreational fishing."
Bycatch and Enforcement
According to the petition, in 2014 about 15 million pounds of juvenile spot, Atlantic croaker, and weakfish were caught and discarded in North Carolina waters. But Jess Hawkins, a retired fisheries biologist, says other factors such as climate change, predation and pollution also contribute to decreased populations of some species. There is no indication that shrimp has been overfished, he added, although their numbers can be affected by environmental conditions, including storms, water temperatures and salinity.
North Carolina is the only state on the East Coast that still allows inshore shrimp trawling, but Hawkins said its vast estuarine system is different than any other state. Pamlico Sound has the most shrimp, but 1 million acres of North Carolina waters are closed to trawling.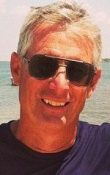 "We are a haven for small fish, just because of the way our estuaries are set up," Hawkins said. "They're very shallow."
Hawkins has done some consulting work for the North Carolina Fisheries Association.
Trawls pull triangular nets behind a boat to catch shrimp on the bottom. Small tri-nets behind the trawl show what they're catching and are typically checked every 15 minutes or so. Bycatch is still an issue, Hawkins said, but North Carolina fishermen have worked closely with fishery managers to develop mechanisms to keep out untargeted species.
"They want to catch shrimp," he said. "They don't want to catch those fish."
When the nets are brought up, the fish, whether alive or dead, are culled out and thrown overboard. Mortality varies by species and water temperature.
Hawkins, who had worked for the division for 30 years and served on the commission for two years, says that North Carolina was the first state to use finfish excluders on trawl nets, which reduced bycatch 40 percent to 70 percent. Another type of excluder was developed last year that reduced bycatch by an additional 40 percent.
The division's biologists would need to sample areas to see when the small fish have moved out, Hawkins said, and there would have to be more enforcement staff.
"Based on my experience, and based on the scope of the proposal, it will be a monumental task for the division to handle these issues, if they pass."
Hawkins cited this winter's unusually long shrimp season as an example of the need for flexibility in management policies.
"Nobody I know would have had all these green-tailed white shrimp in December off the Outer Banks," he said. "This is the first time in more than 40 years that's happened. Usually they migrate to the south by now."
Consumer Access
"We want consumers and restaurants in North Carolina to have access to healthy North Carolina seafood," said Ann Simpson, interim director of NC Catch, a nonprofit educational and marketing group that promotes fresh North Carolina seafood.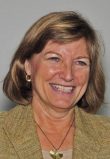 "Our bottom line, really, is that fishermen need sustainable habitats and resources."
Simpson said NCCatch agrees that it is important to minimalize the impacts of trawling, such as bycatch. But the appropriate – and effective – way to address issues, she said, is through the Division of Marine Fisheries' Fishery Management Plan process, where all stakeholders work together towards best use and protection of the resource.
The shrimp management plan was updated in 2015.
Another collaborative effort between marine scientists, researchers and commercial fishermen – the Shrimp Bycatch Reduction Industry Work Group – recently reported that in the first year of testing, four new prototype devices have  reduced trawl bycatch by 44 percent.
The group, which just completed the first year of a three-year research project, was established in 2015 by the state Marine Fisheries Commission.
Simpson said that it is ironic that the shrimp trawling petition was presented around the same time the working group reported the success of the bycatch reduction gear tests.
"It seems to have a lot of promise," Simpson said.
There are three species of shrimp commonly found in state waters, and their sizes vary tremendously by area because of the state's extensive shoreline.
But Davis, the Carteret County shrimper, said that there's an art and science to shrimping that the proposed rules don't recognize.
Daytime shrimping is good when it's blowing and the bottom is stirred up. Nighttime shrimping is good if the water is clear – because that when the shrimp are feeding. When the shrimp get big and start migrating, then daytime shrimping could be good.
"You just look around and around all day," he said. "Sometimes, it'll take us a day, a day and a half, to find the shrimp. I can count on one hand where they've been out farther than three miles."
Learn More