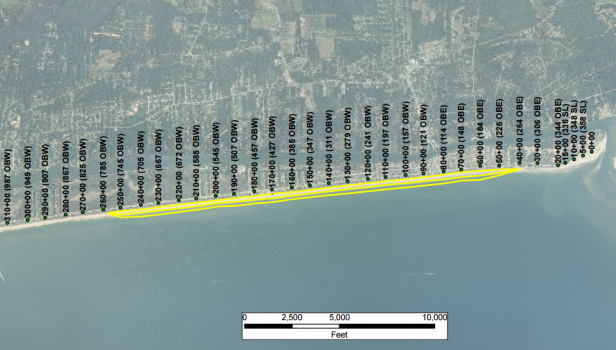 HOLDEN BEACH — A $15 million beach renourishment project , known as the Central Reach project, is set to start this week, the StarNews of Wilmington reported.
Dredging for the project to renourish about 4 miles of mid-island ocean beach with about 1.3 million cubic yards of sand was initially planned to begin Tuesday. However, rough seas over the weekend prevented the ocean tow, or a floating assembly of pipe sections that bring sand onshore, from being brought up from Charleston, South Carolina. The start date is now expected Wednesday or Thursday. Completion is expected in March 2017.
Holden Beach officials said the Weeks' Marine shore crew is preparing equipment for the renourishment, and warned that there are numerous danger zones on the beach strand. Officials also said town-contracted crews are removing sand fences damaged by Hurricane Matthew before pumping of sand begins.
In addition to state and federal permits and easement agreements, Holden Beach officials had to win approval for a municipal service district for bonds to pay for the project, and the entire island, not just the district, will share in the cost of the renourishment.
Learn More