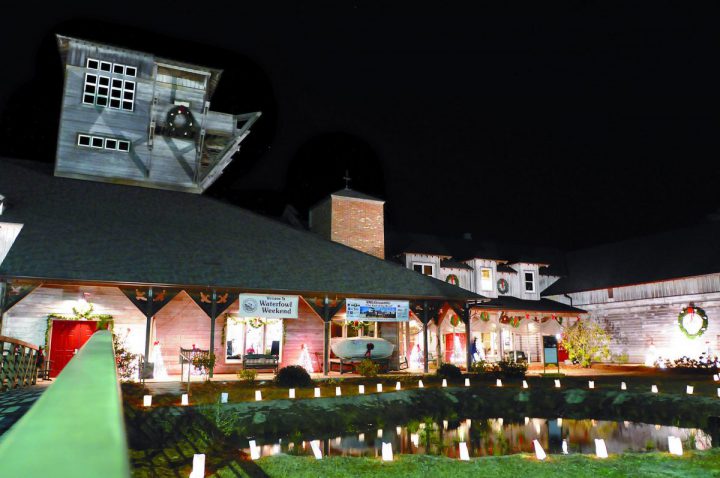 HARKERS ISLAND — The Core Sound Waterfowl Museum and Heritage Center will be brimming with holiday excitement this weekend when it welcomes carvers, crafters, artists and more from across the region to share their work and visit for a spell during the annual Core Sound Waterfowl Weekend.
The 2016 event also launches a yearlong celebration of the Harkers Island museum's 25th year of preserving and promoting Down East North Carolina's distinct heritage and history.
The festivities kick off with the Friday night Preview Gala, $75, followed by two days of the museum bursting with wildlife artists, decoy carvers and collectors, model boatbuilders and other crafters plus a special tent filled with children's activities, live music performances, an old boat restoration project and retriever demonstrations.
On your way to the Waterfowl Weekend, plan to stop by the annual Core Sound Decoy Carvers Guild's 29th annual Core Sound Decoy Festival at Harkers Island School. Also, Dec. 3-4, the nonprofit will bring dozens of decoy carvers from up and down the East Coast to Harkers Island to share their skills, stories and creations.
Both events bring together this coastal community to celebrate its cultural traditions.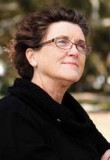 "The Decoy Festival and Waterfowl Weekend have now become the official start of the Core Sound Christmas Season, falling right in line with Thanksgiving the week before," said Karen Willis Amspacher, executive director of the museum. "Decoy Weekend on Harkers Island is really more of a homecoming than an art show or event; it's a revival, a rekindling, a re-commitment to all things Core Sound."
Before the doors open for free to the public at the museum on Saturday, Dec. 3, and Sunday, Dec. 4, ticket holders get a glimpse of what's in store during the Core Sound Waterfowl Weekend Preview Gala at 6:30 p.m. Friday, Dec. 2.
A "Wild Game and Seafood Extravaganza" will be served at the gala, organizers said. The meal will be followed by a decadent dessert party with specialty coffees. There will also be live music, a silent auction and a sneak peek at the more than 75 regional artists, carvers and crafters attending this year's festival.
For the second year at the gala, the Janice M. Smith Champagne Waterfowl Decoy Competition will bring carvers from across the country to compete in this unique decoy carving category. True-to-life decoys small enough to fit into a champagne glass will be judged and awarded. Smith and her husband Billy were longtime supporters of the museum and proponents of decoy carving.
While the food and fellowship are enough to draw a crowd, folks come to the gala each year to honor families or individuals that have made a lasting mark on the museum. This year, the Ramsey family, who have a long tradition on Harkers Island and in Carteret County, are being recognized for their integral contributions to the museum from its start.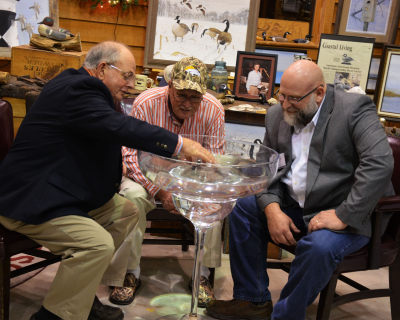 Randy Ramsey, now owner of Jarrett Bay Boatworks near Beaufort and lifelong board member for the Big Rock Blue Marlin Tournament in Morehead City, brought significant contributions to the museum's capital campaign in its first year.
"This year's Waterfowl Weekend, with its reflection on the past 25 years, is the perfect time for honoring the Ramsey family," said Ike Southerland, sponsorship coordinator. "Cab and Barbara Ramsey's support in the beginning, and Randy and Tiffany's continued leadership, have given strength to all our efforts, and we are proud to recognize their contributions throughout the museum's history."
On Saturday, Dec. 3, at the museum, doors open at 9 a.m. Carvers, artists, model boatbuilders and crafters of all varieties will fill the education hall while vendors with a wide range of collectibles on display can be found on the porches and grounds of the museum. Plan to be there for lunch when you can enjoy the special menu of scallop fritters, stewed shrimp, fried shrimp and hot dogs along with Core Sound's original sweet puppies.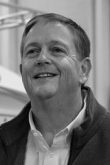 That evening, and for the second year, the Core Sound Heritage Auction will be held beginning at 5 p.m. There will be opportunities to bid on 20 select carvings, giving appreciators the chance to add special decoys from Core Sound's past to their collections.
The final day of Waterfowl Weekend is sacred because it brings together the worshipers of all denominations for a special Sunday Morning Community Church at 8 a.m. Dec. 4. The Rev. Kerry Willis will lead the service, followed by a community breakfast. After the service, the museum will again open to the public for another day of celebrating Down East.
"Sunday morning is indeed the best, most important hour of the year. Kerry's message of community heritage always brings us back to the why we work all year long to have a place at the end of the road that is ours, to share our stories and our common bonds," Amspacher explained. "It is a tradition that grew out of what we know as a community, the way we were raised Down East, the importance of fellowship and thanksgiving, and knowing who we are and who He is. For many, this is not just the high point of the weekend but the year."
Pam Morris, community resources coordinator for the museum, anticipates the Waterfowl Weekend each year.
"It is exciting to see everybody coming in from all over North Carolina, Virginia and Maryland on Friday and then the crowd on Friday night. That sets the atmosphere for the weekend for sure, so that by Saturday and Sunday folks are just here to visit and relax," Morris explained. "The volunteers have more fun than anybody and they look forward to seeing each other also. It takes a lot of people to do all that we do throughout the year and this weekend is the highlight. and yes, it is reassuring to know that people will come year after year to be part of all that we do every day."
Not only will the Waterfowl Weekend be a celebration of Down East heritage, the annual three-day festival begins the celebration of the museum's 25th anniversary. The museum has planned several events in 2017 to commemorate the anniversary including the following:
Core Sound volunteer dinner in January
Taste of Core Sound: In the Beginning, Feb. 24
Core Sound Run, April 1
"King Mackerel and the Blues are Running," April 6-8
Core Sound Rig of Six & Decoy History Day, June 17
Anniversary luncheon and dedication of gallery, June 23
Core Sound Community Day: Celebrating All Our Traditions: Rig of Six; Kent Hood Decoy Craftsman Competition; International Wildfowl Carvers Association's Style Decoy Championship; Core Sound decoy history programs and a community celebration with music, food, arts and crafts and children's activities, June 24
All-American fish fry, July 8
Taste of Core Sound: "What Have We Done?" Aug. 25
Waterfowl Weekend 2017, Dec. 1-3.
To Learn More
Visit www.coresound.com for a full schedule of events and details about the Community Nights, which feature a potluck dinner and program, held at 6 p.m. the fourth Monday of each month.
Call the museum to find out more about the Waterfowl Weekend or to purchase tickets for the gala at 252-728-1500.