MANTEO — Thanks to an almost-accidental alliance between a major conservation group and officials in an N.C. coastal county, the county's homeowners may be looking at a reduction in flood-insurance rates in the future.
FEMA's Community Rating System offers a discount to residents of counties and towns where there's a lot of documented open space – floodplain space where development is prohibited. Open space, the agency figures, is a lot less expensive to replace than buildings in case of a disaster, so it's included among the benchmarks of good coastal management that the rating system seeks to promote.
Dare County has qualified for a 10 percent discount in the past. Planning Director Donna Creef has painstakingly sought out everything from town parks to school ballfields, using GIS software and county tax records.
"You have to map a lot of stuff. Kind of a hunt and peck kind of thing," Creef describes it.

Then, two years ago, Kate Murray, a conservancy coordinator in the region, came calling. She wanted to talk to Creef about using oyster reefs as a natural form of coastal protection.
She brought with her apps showing maps prepared by the conservancy's international Global Oceans team, which creates coastalresilience.org, the group's award-winning mapping website.
They zeroed in on oyster reefs, not open space, but Creef, impressed with their detail and ease of use, saw other possibilities.
"Wow, if I had apps like this it would help me a lot," she said. They could immediately identify and display the land parcels she'd been looking for.
Murray jumped right on it, offering the services of the Global Oceans team, which conferred with FEMA contractor to see what requirements the spaces would have to meet.
Then, with input from the governments involved, the team came up with custom maps for unincorporated Dare, including Roanoke and Hatteras Islands and Wanchese, and the incorporated towns of Manteo, Nags Head, Kitty Hawk, Kill Devil Hills and Southern Shores and Duck.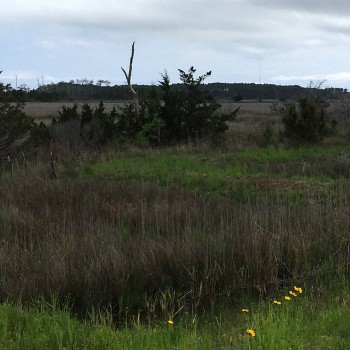 Click on one of several apps showing the maps and you immediately see, in living color, those open spaces that meet CRS qualifications.
"It saves time and it saves effort and it identifies open space that we can get credit for. It's a win-win situation for us and the citizens of Dare County," Creef says.
Currently, Dare and town officials are working with the Conservancy to fine-tune the apps, with Currituck County representatives sitting in on the conversations, though Currituck is not involved.
What the Conservancy's app-makers do is take publicly available data, then "package and analyze" it – the first time, Murray says, that it's been done to FEMA specifications.
"Our hope is that (the process) can assist not only Dare County but other counties participating in the Community Rating System," she says.
She realizes that the quality of data will vary from locality to locality. "Not every county has the same resources."
But, she says, "We got lucky with the quality of data there in Dare County. They had great data.
"We're hoping to move this to Hyde County next. We're talking to local government now, looking at what to do to replicate it and make it work for Hyde County."
An intern from East Carolina University hired by Hyde will include gathering data among her chores this summer, she says.
"Personally, I think it's a fantastic application that could be useful beyond North Carolina," Murray says.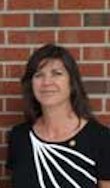 In Dare County, the apps weren't ready to use the last time Creef applied for a rating system discount; reviews are held every five years and her application was in November 2015. The resulting Dare County discount has not been revealed, though she's hoping the previous 10 percent goes up to 15 percent.
If the apps, expected to be completed this summer, show significant increases in qualified open space, she'll consider asking for an interim amendment to the rating, she says.
One new area to be included is called the beach erosion hazard area – the strip of land between high tide and the beginning of beach vegetation. "It's that public area of the beach where you set up your beach chairs," Creef explains.
For the first time, it qualifies as open space under CRS rules and is included in the app." You click on a parcel and see an erosion layer on the oceanfront, see how many points that would get," Creef says.
A 30-foot state-mandated buffer along estuary shorelines and canals can also be counted if it contains no manmade structures.
Since much of unincorporated Dare's oceanfront is federally owned and therefore excluded, Creef doesn't expect much in the way of a benefit to the county. Kill Devil Hills and Nags Head, which have their own municipal beaches, should benefit, she says.
One app still under construction is a "futures" version. It shows floodplain spaces currently excluded from discounts because there are no restrictions ensuring against future development.
A town or county that's in the midst of rewriting a land-use plan might see possibilities there, Murray says.
They might ask, "What if we put this marsh in a conservation easement (with the cooperation of property owners)? What would be the benefit (to insurance policy-holders)?"
The Nature Conservancy has not forgotten the mission that brought Murray to Creef's office in the first place. Oyster reefs as coastal protection remains "an important subject," Murray says.
The app-making, she says, became a priority after Creef presented it as "a real need we have."
"We wanted to work within their time frame."
Learn More