HAMPSTEAD – Kathleen Riely is a time-efficient, challenge-taking, coastal-advocating woman who loves what she does for a living.
But enough about her. She prefers to hear what you have to say about your experiences as a resident, property owner or plain ole' lover of the coast.

"I enjoy listening to people and giving them a voice," she said in her first media interview since taking the helm as executive director of the N.C. Beach, Inlet and Waterway Association earlier this year.
She's been busy lining up one of the association's two annual meetings, the first of which will be held April 20-21 at the N.C. Aquarium at Pine Knoll Shores. She's excited about delving into the topics, which range from finding a dedicated funding source for beach preservation and oyster habitat, to be discussed at the meeting.
"This is really good stuff and I'll be hearing it for the first time," she said as she perused the agenda on her laptop. "A lot of this is going to be an education for me. I want to hear what these guys have to say."
Riely quietly accepted the position in early February a few months after the nonprofit's former director, Harry Simmons Jr., was indicted on 18 felony counts of obtaining property under false pretenses.
A grand jury last September indicted Simmons, who was at the time the mayor of Caswell Beach in Brunswick County and a member of the state's Coastal Resources Commission, for allegedly embezzling more than $673,000 in public money for his personal expenses over a series of years.
The indictment alleges that Simmons took lobbying funds meant to be used by the former Brunswick Beaches Consortium. He led the consortium from April 2000 until late 2014.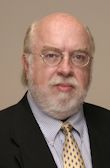 Simmons was the N.C. Beach, Inlet and Waterway Association executive director for at least a decade.
"Everybody is focused on moving forward," Riely said. "The board is amazing – their passion, their backgrounds, their experience. How they have kept this organization running is amazing. I saw this job as an opportunity to take something really good and grow upon it."
Building up organizations like the two she heads now – she's also executive director of Cape Fear Resource Conservation & Development Inc. – this is one of her passions in this stage of her life.
The other is and has always been her family.
"So much of me personally is my work and being a mom," she said.
The Baltimore native moved to Wilmington eight years ago with her four children to be closer to her parents and enjoy "a slower pace of life."
Sitting within the gray-walled cubicle that is her Hampstead office, Riely is assured and charismatic. She's open about some of the more personal aspects of her life, but she prefers to share with the public her professional attributes and how those led her to the positions she currently holds.
This wasn't the path she saw herself taking when she earned her undergraduate degree in chemistry and later a law degree.
Her chemistry background would later pull her into a case fighting for a client who was diagnosed with a rare form of leukemia after working on contaminated land. The case ultimately led Connecticut legislators to add a law requiring that state's department of environment to post notification of contamination at work sites.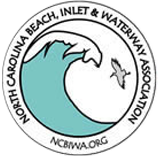 That experience led her to take a step back from practicing law in Connecticut.
"That kind of hit me," she said. "I felt that if I got more involved in the legislative process I could make bigger changes and long-lasting changes."
Riely's move to North Carolina led to more lobbying, this time as the governmental affairs director of the Wilmington Regional Association of Realtors.
She's tackled proposed surges in coastal homeowner insurance rates, which were being eyed for upwards of 35 percent increases. Riely fought for what she said would have resulted in coastal homeowners unfairly paying higher rates.
This subject will be one Riely continues to monitor as the association's director.
"We may revisit the insurance issue," she said with a smile.
Her immediate focus is on bulking up the association's membership, examining the bylaws and staying involved in coastal issues at the federal and state level.
"As things get cut and money gets shifted around I think it's important for our elected officials at the federal and state level to understand our coasts," she said. "It's educating people and the elected officials who might not know how important the coast is. We really need to cherish this beautiful coastline that we have. Our coasts need attention. There's a fallacy out there that the coast is dominated with multi-million dollar homes and that's just not true."
She also wants to provide more information on the association's website to keep members informed and updated.
"My goal is to get people involved and informed," she said. "I believe in cooperation and collaboration. I kind of take it one day at a time, thinking things over, living up to the challenges and meeting my goals. You can't be so married to one idea that 'this is how it has to be.' I think it's important to remain open-minded and flexible."
Learn More