Opponents of drilling off the N.C. coast are celebrating today, after federal officials said yesterday that Atlantic offshore waters are no longer being considered in the five-year plan for oil and natural gas leases.
"Today is an incredible day for the oceans," said Randy Sturgill, senior campaign organizer for the southeast with the environmental group Oceana, a leader in the opposition movement.
Gov. Pat McCrory, maybe the the state's biggest offshore drilling cheerleader, charged that President Obama was bowing to left-wing activists by removing the Atlantic from the proposed leasing plan, while oil industry executives said he was acting against the wishes of voters and political leaders.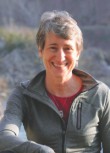 Secretary of the Interior Sally Jewell and Abigail Ross Hopper, director of the federal Bureau of Ocean Energy Management, or BOEM, announced the decision. Speaking to reporters in a conference call, Jewell and Hopper said factors considered in the decision included potential conflicts with other ocean uses, including the U.S. Defense Department and commercial interests, market dynamics, limited infrastructure and opposition from many coastal communities.
"In the Atlantic, we heard from many corners that now is not the time to offer oil and gas leasing off the Atlantic coast," Jewell said. "This includes many local communities whose livelihoods depend on fishing, tourism and shipping activities. When you factor in conflicts with commercial and national defense activities, market conditions and opposition from local communities, it simply doesn't make sense to move forward with the Atlantic lease sales in the near future. As a result, this one potential lease sale in the mid- and south-Atlantic that was evaluated in the draft proposed program has been removed."

Jewell said comments from residents of coastal communities were "very significant" factors in the decision.
More than 110 East Coast municipalities have formally opposed to Atlantic offshore drilling, according to Oceana.
Leading the Opposition
The N.C. Coastal Federation was also part of the opposition and organized a public forum on the potential effects of drilling and seismic exploration held in July 2015. Ladd Bayliss, a coastal advocate with the federation, applauded the decision.
"BOEM made it very clear that this bold move to remove Atlantic waters from their drilling plan was a result of meaningful and diverse public opposition," Bayliss said. "It's pretty empowering to participate in the public process and actually see the results of such a composite effort in a tangible time frame. Meetings, letters, phone calls, emails, resolutions – they really do make a difference. Like my Dad said about Mobil's proposal to drill off the Outer Banks in the late '80s, 'When we are all blessed with such a resource; one that is long term, it seems unwise to pursue its exploitation for a short-term gain.' "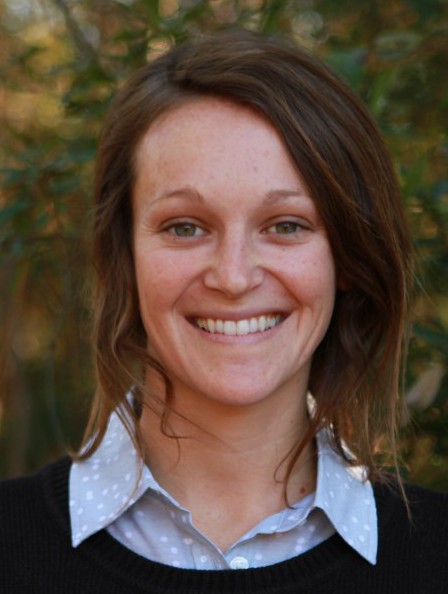 Other environmental groups expressed similar sentiments.
Matt Walker, co-chairman of the Outer Banks chapter of the Surfrider Foundation, said that the overwhelming opposition to Atlantic drilling was a great illustration of coastal residents and officials coming together "to protect their own" – their livelihoods, their environment and their quality of life.
Dare County, he said, was one of the first local governments in the state to oppose the lease sale.
Tourism is a multi-billion-dollar industry in North Carolina, and Dare is one of the top destinations in the state for tourists because of its clean, unspoiled beaches.
"This is a victory for the people of the Outer Banks," Bob Woodard, chairman of the Dare County Board of Commissioners Chairman, said in a prepared statement.  "I am proud that our community took a strong and united stand against offshore drilling."
Walker said the notoriously dirty business of oil and gas production never made any sense off the Atlantic coast. But with North Carolina's long coastline, it would be even more vulnerable to crushing environmental and fiscal damages from a spill.
"It was always a false premise that this was a good idea," he said. "This decision was going to be as bad for Raleigh as it would be for Kill Devil Hills.  I hope people who live inland are also breathing a sigh of relief, because they stand as much to lose."
Walker said that drilling opponents should now focus their energy on getting the moratorium that was lifted in 2008 put back in place to ensure the battle won't have to be renewed in five years when Atlantic leases could be offered again.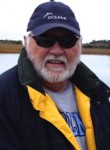 Sturgill said that opponents couldn't match the oil lobby funding, so they gathered supporters by "burning up" the Internet and Facebook.
"It's proof that good ol' grassroots organizing makes a difference," Sturgill said.  "We took that, built upon that. We never really changed our strategy."
Local opposition from residents and community leaders – thousands of letters, petitions, phone calls, public comments – worked its way up the bureaucratic ladder all the way President Obama's office, Sturgill said.  It was a bipartisan effort, with 110 municipalities on the East Coast passing resolutions opposed to drilling. Only two counties in North Carolina – Carteret and New Hanover – passed measures in support.
Surfrider made anti-drilling lawn signs available for residents to post in their yards, and both Oceana and Surfrider paid for banner planes with anti-drilling messages to fly over areas holding big outdoor events.
"At this particular point, it's a big thank you for all of the people who had the courage to stand up," Sturgill said. "We're all neighbors. We all share the same ocean."
Process 'Worked as Intended'
The Defense Department submitted information during the process that the entire proposed Atlantic lease sale area was "conflicted," Hopper said. She said the scope of military activity in the area had grown since the time of the last evaluation in 2010.
"The way in which it changed is that more of the area actually is conflicted now," Hopper said.
Jewell said conflicts with NASA's Wallops Flight Facility in Virginia were also a material factor in the decision, which she said could only be undone if Congress in a future administration reworks the five-year program to add the Atlantic back in. The steps toward yesterday's decision worked as intended, with "robust" public input and many stakeholders, she said.
"We have certainly heard from coastal communities, generally about their opposition," Jewell said. "This is not a big reversal. Basically, this is exactly how the process is intended to work."
The proposed list of leasing areas could narrow further or stay same but it cannot grow, Jewell said. The new proposed five-year lease plan announced yesterday evaluates 13 potential lease sales in six planning areas – 10 potential sales in the Gulf of Mexico and three potential sales off the coast of Alaska.
Hopper said the Interior Department's request for the military assessment was recently fulfilled and taken into account, along with other input.
"There was tremendous interest in the Atlantic and generally it was expressing concern, from every source," Jewell said. "It's not like we were just waiting for the Department of Defense to weigh in. This has been something that has had multiple public meetings over a prolonged period of time, over a year, and an assessment of all those comments led to this decision."
Jewell said the market conditions cited were based on broader aspects of the industry over a five-year time span.
"Current oil prices were not a material factor in the decision that we made today," she said.
Missed Opportunity?
Gov. Pat McCrory has touted the jobs drilling would bring and the revenue it would generate for the state.  Obama, he charged, was bowing to the wishes of his leftist supporters.
"President Obama's total reversal can only be described as a special political favor to far-left activists that have no problem importing energy resources from countries hostile to the United States," McCrory said in a prepared statement. "What's more troubling is the President is closing the door before he even knows what resources can be harnessed in an environmentally sound way. Unfortunately, the Obama administration's deal could ultimately cost North Carolina thousands of new jobs and billions in needed revenue for schools, infrastructure, dredging and beach re-nourishment."
Oil industry representatives, said keeping the Atlantic closed to oil exploration amounts to a missed opportunity.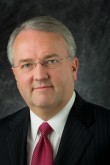 In a statement from the American Petroleum Institute, an oil industry trade group, president and CEO Jack Gerard said that the administration is going against the will of voters and state political leaders. According to a Feb. 2016 Harris Poll conducted for the API, 67 percent of registered voters polled in North Carolina support increased production of domestic oil and gas, and 22 percent are opposed. A poll of residents of oceanfront counties done for Coastal Review Online in July found that 46 percent opposed offshore drilling, while 42 percent favored it.
"The decision appeases extremists who seek to stop oil and natural gas production which would increase the cost of energy for American consumers and close the door for years to creating new jobs, new investments and boosting energy security," Gerard said. "This decision stunts the safe and responsible path to securing the domestic energy supplies future generations of Americans will need."
Hopper said a single lease sale would have had only negligible effects on the nation's oil production. "In terms of ensuring that there is energy security even without this lease sale, we have done that." she said.
Before the program is finalized and before any lease sales occur, the Interior Department will consider another round of public input on the proposal and its accompanying draft environmental study.
Learn More