Reprinted from the Tideland News
BEAUFORT — One of the most successful organizations intended to aid commercial fishermen, consumers and the state's economy will hold its annual summit in Carteret County this year for the first time since 2012.
The N.C. Maritime Museum in Beaufort will host the summit of N.C. Catch on March 7-8. The nonprofit group works to promote N.C. seafood and works with similar regional groups along the coast.
Things will get rolling on the first night at the Core Sound Waterfowl Museum and Heritage Center on Harkers Island. Dinner from 5:30 p.m. to 8:30 p.m. will be a clambake and frogmore stew. Free trolley service will be available to the museum from the Beaufort Inn.
Wes Step, owner and head chef of the Red Sky Café in Duck, will be the featured speaker. He is the author of Tastefully Fit, described as "a plan for clean eating."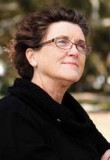 The next day, from 8 a.m. until 4:15 p.m., fishermen and others will be able to hear and participate in a variety of interesting talks and panel discussions involving leaders in the fishing and tourism industries.
N.C. Catch has grown tremendously since its first summit in 2012. "We're proud to host the fifth annual summit," said Pam Morris, president of Carteret Catch. "As the first host of this informative event, it is exciting to witness the explosion of businesses and consumer awareness created as a direct result of Catch group efforts throughout coastal North Carolina and beyond. We hope everyone who cares about the future of North Carolina seafood will attend."
The theme this year's summit is "Real Local Seafood: The Taste of Things to Come." North Carolina Sea Grant's Jane Harrison will open the all-day event on March 8 with a discussion of the economic values, trends and growth potential for N.C. seafood.
Either sessions include a chefs' panel on sea-to-table restaurant trends, a case study on seafood tourism and innovative techniques that add to the commercial fisherman's bottom line. It will wrap up with an in-depth look at the nutritional benefits of seafood and a discussion of how to promote that messaging to North Carolina's health conscious consumers.
"The summit gives us an opportunity to report on the accomplishments of N.C. Catch, share success stories from across the state and collaborate with industry stakeholders as we continue to promote North Carolina wild-caught seafood," said Jimmy Johnson, president of N.C. Catch and a longtime seafood dealer.
Karen Amspacher, director of the waterfowl museum and a member of the group's board of directors, said past summits in Ocracoke, Southport, Wanchese and Morehead City, "have proven to be important networking opportunities and learning experiences geared toward people involved with the seafood industry all the way from the fisherman to the consumer.
"The Catch groups are here to help connect and support everyone involved with bringing real local seafood to tables across the state."
The summit is free, thanks to generous sponsorships, but advance registration is required. To register, email rjohnson@hydecountync.gov or call Rosemary Johnson at 252-926-4474. Seating is limited, so register as soon as possible.
In addition to Carteret Catch, summit sponsors include Carteret-Craven Electric Cooperative, North Carolina Sea Grant, the Albemarle-Pamlico National Estuary Partnership, the N.C. Department of Agriculture and Consumer Services, Pate Dawson of Southern Foods, Core Sound Waterfowl Museum and Heritage Center, the N.C. Maritime Museum, The Boathouse at Front Street Village in Beaufort and the N.C. Agromedicine Institute.
Learn More
This story is provided courtesy of the Tideland News, a weekly newspaper in Swansboro. Coastal Review Online is partnering with the Tideland to provide readers with more environmental and lifestyle stories of interest about our coast. You can read other stories about the Swansboro area here.