Last of three parts
WILMINGTON – In most cases, permits for bulkheads are pretty easy to come by in North Carolina. Federal and state regulators approve most with little review. Permits for living shorelines projects, however, can take months because regulators review each individually.
Proponents of living shorelines have complained for years that this imbalance creates a disincentive for property owners to use a more natural form of erosion control that research is showing is better for the environment than bulkheads.

"North Carolina has improved their review process for living shorelines, but they still are imbalanced because a bulkhead permit is much faster to get there than in other states," said Rachel Gittman, who did much of that ground-breaking research while a student in North Caroline. She's now a researcher at Northeastern University in Boston.
The Army Corps of Engineers, a major player in the permitting for bulkheads, may be in the process of easing its requirements for living shoreline projects.
"There will be a new nationwide permit on living shorelines," said Henry Wicker, the Corps' deputy chief for the regulatory division at its Wilmington district office. "At this point in time they're drafting and developing it at headquarters. I don't even know what it looks like at this point."
Regardless of its final form, such a permit would be good news for those who promote or want to install living shorelines. To ease the regulatory burden, the Corps has several streamlined, nationwide permits for common activities. If he meets a set of general conditions, an applicant can get such a permit in far less time than it would take otherwise. The Corps has such a permit for bulkheads, but not for living shorelines.
Corps' Permitting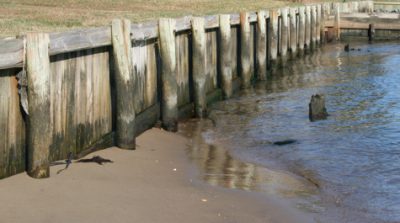 The new living-shoreline permit will be released for public review when the Corps publishes its list of proposed nationwide permits in the Federal Register later this month or in March, Wicker said.
The Corps updates its nationwide permits every five years, a process the agency has been doing since the 1970s.
There are 50 nationwide permits. They will expire March 18, 2017. The Corps is expected to publish final new and modified nationwide permits in December, Wicker said.
After receiving more than 26,000 letters during the public input period for the last round of updates in 2012, the Corps reissued a majority of its nationwide permits and added two new ones.
As was the case with most of the permits, no major changes were made to Nationwide Permit 13, which covers bulkheads. One slight change was made to encourage greater use of bioengineering methods, an integration of natural and manmade structural engineering techniques.
In its final ruling, the Corps determined it was not necessary to define "bioengineering" because, in general, it entails a combination of vegetation and hard materials.
Furthermore, the Corps stated it did not make a distinction between bioengineering and other bank-stabilization techniques. The agency did agree that bioengineering methods "can slow erosion rates and can have beneficial effects" on marine habitat.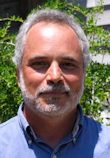 The modifications were a step in the right direction, living shorelines supporters say, but more needs to be done.
Environmental groups, including the N.C. Coastal Federation, are preparing to push for changes to stiffen the nationwide permitting process for hardened structures. They've got the backing of the National Oceanic and Atmospheric Administration, which in a report released last fall explained why living shorelines are a preferable alternative to hardened structures.
Changes in the Corps' nationwide permits may have minimal effects along the N.C. coast if the agency's district in Wilmington doesn't also modify a regional general permit that allows bulkheads to be built in the state's saltwater estuaries with minimal Corps' review, explained Todd Miller, the federation's executive director.
"If the Wilmington District reissues its own regional general permit for bulkheads without any modifications, this regulatory disincentive will remain in North Carolina," he noted.
That regional permit, along with a handful of others, expires on Dec. 31, Wicker said. The public comment period on the new permit will start in the next month or so.
The regional general bulkhead permit mirrors the state permit required under the state's Coastal Area Management Act to simplify permitting, Wicker explained. He couldn't predict what modifications would be made to the Corps' regional permit, but said the permit will likely be "very similar to what it's been in the past. Keep in mind, that's what this whole public notice process is about."
The federation and other groups would likely appeal the new regional bulkhead permit if it were reissued without modifications, Miller said. "But we are hopeful that won't be necessary, and a new permit will be reissued that requires the selection of the best practical environmental alternative for bank stabilization," he said. "In many cases, living shorelines work best and are even less expensive than bulkheads and revetments."
Taking It to the Top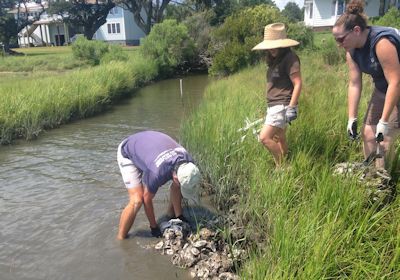 The rules and regulations on issuing living shoreline permits vary from state to state and region to region.
Division commanders in the Corps have the authority to tailor nationwide permits, after public review and consultation, to address localized conditions like aquatic ecosystems and ecologically critical areas.
In North Carolina, the Corps' Wilmington District has regional general permit 291 that covers shoreline projects in or affecting navigable waters. This permit was developed in conjunction with the N.C. Division of Coastal Management and was one of the first state programmatic general permits authorized in the country.
As it stands, the permitting system for shoreline stabilization projects gives bulkhead and revetment applicants an unfair advantage because they generally take less time to process than living shoreline applications, critics note.
Tracy Skrabal, a coastal scientist with the federation, said the regulatory system has lagged behind the scientific evidence that supports living shorelines, but progress has been made at state and district levels in recent years.
Some Corps districts, states' agencies and states' lawmakers have made efforts to streamline the permitting process.
In 2008 legislators in Maryland passed a law that requires homeowners to use living shorelines to protect waterfront property. Property owners who want to install an alternative stabilization project have to get waivers and prove living shorelines will not protect their property.
Other states, including Virginia, have passed laws that streamline their general permitting processes.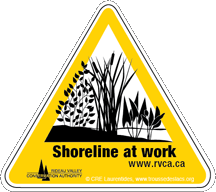 The Corps' Mobile District in Alabama has a living shorelines regional general permit. The permit is designed to preserve, protect and restore dunes, beaches, wetlands, aquatic vegetation, protect essential fish habitat and nourish and restore shorelines threatened by erosion, scour, sloughing, high energy wave action and storm damage.
North Carolina's Division of Coastal Management continues to make strides in creating a more efficient permitting process since the state's general permit for the construction of riprap sills was permanently implemented in 2005.
Concerns about the construction of marsh sills, including navigational issues, their sustainability and habitat impacts prompted regulators to require the state Division of Marine Fisheries, Division of Water Resources and the Corps review applications prior to approval.
The N.C. Coastal Resources Commission recently approved amendments to remove state fisheries and water resources coordination requirements, changes that will reduce the time it takes to issue permits to applicants of living shorelines.
Daniel Govoni, a Division of Coastal Management policy analyst, presented the amendments at the CRC's November meeting. In his memo to the commission, Govoni notes that since the general permit was created, there have been efforts to cut out some of the conditions that lengthen the permit process.
Following the installment of numerous marsh sills and conclusive research of their effectiveness, the Division of Marine Fisheries agrees it does not need to continue to review each general permit, Govoni wrote. State water quality officials do not need to review general permit applications because it is no longer a requirement under state procedures.
The proposed amendment changes also include lifting conditions with regard to fill for wetland plantings and "other redundant or unnecessary conditions," Govoni wrote.
It will take about nine months to get approval of the changes.
"Right now we're doing the fiscal analysis on it," Govoni said.
The permit revisions are now in the hands of the N.C. Office of State Budget and Management. Amendments will then be submitted to the state Rules Review Commission, which will have a 60-day public comment period before rendering its decision.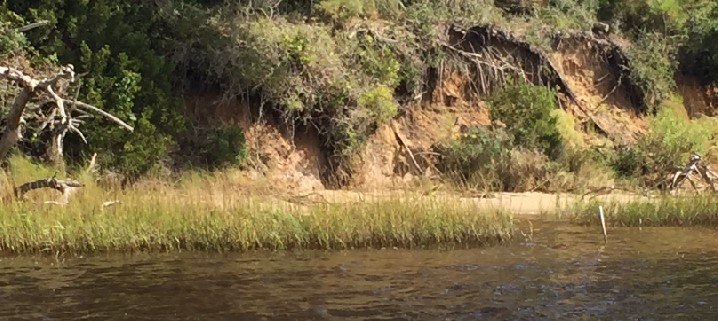 The Fight Ahead
The idea is not necessarily to substantially shorten the time it takes to issue a permit for a living shoreline project, but rather to level the playing field by lengthening the review process for bulkheads.
"I think it would be naïve to expect we will not get any kind of review on these projects," Gittman said. "We don't want living shoreline projects permitted as rapidly as bulkheads are, particularly in North Carolina."
Studies on shoreline stabilizations methods have primarily been published within the last 15 years. Gittman said more time is needed to document some of the effects of shoreline hardening.
"I think it's safe to say that the states are handling shorelines all in their own different way," she said. "The Corps really could be changing the conversation. I think the state's are kind of waiting for that."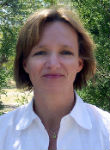 In its 2012 decision on permit 13, the Corps said it is best to let district engineers decide which bank stabilizations are best in their regions, adding it was inappropriate "to establish a hierarchy of preferred bank stabilization options."
"We agree, however, that bioengineering techniques may be environmentally preferable in many situations and that project proponents should consider such techniques where practicable in order to comply with the general requirement to avoid and minimize adverse effects to the aquatic environment," the Corps determined.
The federation is currently working with the Southern Environmental Law Center to address the Corps about the nationwide permit.
"We're submitting comments that would put some language in there so that applicants would have to look at alternatives to bulkheads and revetments," Skrabal said. "Right now the process is reversed. We've come a very long way and had a number of successes, but we can't claim real success until we see an actual reversal on the ground. We have no idea if we'll be successful until the process is complete."
Learn More