RALEIGH — Concrete and asphalt plants, lumber companies and landfills are among the more than 1,000 polluters that, under proposed rules, soon could pump pollutants into the air with little, if any, state oversight. Eighty-six are in coastal counties.
The new rules would allow plants that emit less than 10 tons of air pollutants a year to operate without a permit. Plants that aren't exempt but emit less than 25 tons of pollutants a year would register with the state Division of Air Quality but wouldn't need a permit. Previously, the threshold was five tons of any single pollutant.
Division officials note that these small polluters account for 63 percent of the air permit but less than 4 percent of the emissions. While the emissions from each individual plant are small, the cumulative effects, opponents of the rule say, could hurt public health, especially in low-income communities.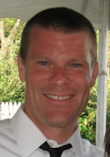 The pollutants include nitrogen oxide, which contributes to ground-level ozone pollution; sulfur dioxide, which causes acid rain; particulate matter; volatile organic compounds, such as benzene and toluene; and hazardous chemicals such as mercury, chlorine and asbestos.
The N.C. Environmental Management Commission, or EMC, the state's major environmental rule-making body, will likely approve rules when it meets Thursday.
This rule change will likely occur despite opposition from the U.S. Environmental Protection Agency, which cited several concerns about the amendments. During the public-comment period on the proposal, 1,601 people and groups objected to the change. Five were in favor of it. The EMC's hearing officer, who took comment during the public hearing late last year, recommend approving the rule change despite the opposition.
Eight of the state's main environmental groups wrote a letter to the division in opposing the shift on several grounds: A lack of oversight and a compliance plan for the facilities, cumulative effects on the public health of even smaller amounts of pollutants and potential cuts to the division staff.
"The biggest thing is we're exempting another segment of the industry that had been required to get air permits," says Dave Rogers, state director of Environment North Carolina.
The EMC and division have used administrative costs and paperwork to justify giving lower-emitting facilities a pass. Environmental groups, though, view the changes as yet another rollback of rules and laws that have protected the state's air.
"Our air is cleaner," Rogers says. "It's because of oversight and pollution controls."
For example, the division announced in July that for first time since 1997, North Carolina met federal attainment goals for all pollutants in all areas across the state. The reductions in Charlotte, in particular, marked a "substantial accomplishment for state and local governments, resulting from years of steady improvements in air quality," Sheila Holman, director of the N.C. Division of Air Quality, said in a press release.
It's not one facility's emissions that can harm the public health, but the aggregate amount, especially in counties and zip codes where these industries are clustered. These environmental justice issues are particularly acute in low-wealth counties, an opponent says.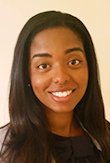 "This could have a disproportionate impact on communities where the facilities are," says Jamie Cole, a policy advocate with the N.C. Conservation Network. "Just because the facilities are polluting at a legal level doesn't mean there are no public health impacts."
For example, Montgomery County, with a population of just 27,395 people, is saddled with 15 facilities. In contrast, Cumberland County, with more than 326,000 residents, also has 15.
Of the 20 counties with the largest number of exempted facilities per capita, 17 of them have poverty levels of at or above the state median. In Montgomery County, more than a quarter of residents lived below the poverty level, according to 2014 census data, well above the state median of 17.5 percent.
All but one of the top 20 counties reported median household incomes below state levels.
Environmental and health experts are also worried about how a lack of oversight will affect areas with high rates of asthma.
Wilson, Richmond and Jones counties, which have high rates of proposed exempt facilities per capita, also recorded high rates of asthma as compared to the rest of North Carolina. According to state and federal data, asthma sent people to the emergency department more often in counties in the central coast, northeast, southern and western North Carolina. Together, these areas account for nearly 10 percent of all the proposed exempted facilities.
"These smaller sources can be in neighborhoods, not industrial parks," says Therese Vick, a community organizer with the Blue Ridge Environmental Defense League.
The EPA also questioned how the state would track exempt facilities. Since there would be little, if any paper trail, state regulators would not know when these facilities changed ownership or management or installed new equipment that could affect emissions levels.
Since the companies would no longer be required to apply for a permit, they could opt not to internally monitor emissions. "Most companies trying to prioritize their environmental expenditures will stop monitoring as frequently or at all," the environmental groups' letter read. "What isn't measured can't be managed."
The division and the EMC have responded that the state inspectors could still visit sites. However, it's unclear how many inspectors would remain to do that job. While the state would lose $280,000 annually in permit fees, the fiscal note reports that the net savings from the relaxed rules would total $553,000 in 2017, and $657,100 annually through 2024.
"Staff time that was used for permitting activities now can be used for other activities," the note says.
However, that translates to less oversight and potentially a reduction in staff. The cuts, Rogers says, "hurt the DAQ's ability to monitor the air."
The proposed rule also allows the DAQ director to decide if facilities are non-compliant, and then can be placed into a permitting process. But as of yesterday, neither the division nor the EMC has issued written compliance assurance plan—which is legally required to be included in a fiscal note— although it's reportedly been in the works since last summer.
So it's unclear how the division will discover that a facility is not complying with emission laws, other than site visits, the schedule of which has not been laid out.
"DAQ is relying on an unwritten compliance assurance plan to ensure currently permitted facilities maintain their exempt status," the environmental groups' letter read.
"The rule takes a lot of tools away from division staff," Vick says. "It's flabbergasting."
If the EMC passes the amendment on Wednesday, the proposal will go the House Rules Calendar and Operations Committee in the short session that begins in April.
Learn More