Reprinted from the Tideland News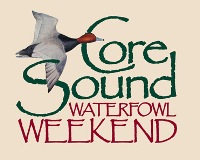 HARKERS ISLAND — The ultimate repository of the Down East Carteret County culture will host its biggest weekend of the year Saturday and Sunday: It's "Waterfowl Weekend" at the Core Sound Waterfowl Museum and Heritage Center, "at the end of the road" on Harkers Island.
Karen Amspacher, director of the museum, said it's a greatly anticipated weekend when so many "come home" to visit family and friends and to celebrate the natural beauty and unique lifestyle and heritage of the watery end of the county, a place of ever-changing marshes and rivers and all the wonders that go with them. In short, it's a homecoming.
Things will start at 6:30 p.m. Friday with the Preview Party. Bill and Fossie Lathan and Jim and Phoebe Briley, known as "The Sweet Puppy Crew," will be honored for their contributions to the museum. Their greatest contribution may be the "sweet puppies," or dessert hushpuppies, a signature dish that has graced many plates and greatly benefited the museum.
The night will feature a seafood and wild game extravaganza, a Down East community dessert party with specialty coffees, Christmas music, a silent auction, gallery exhibitions and more than 40 of the region's best artists, carvers and crafters.
The silent auction runs throughout the weekend, featuring decoys, original art, antiques, jewelry, sporting equipment and collectibles.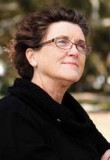 There will also be a raffle of a gorgeous quilt, another Down East tradition. Core Sound Quilters will be there to tell you all about it.  Raffle tickets are $5 each.
Local musicians will provide live music throughout the weekend, with carols and old-time music.
Beloved Down East supporter, writer and musician Bland Simpson will be on hand Saturday and Sunday with his wife and photographer, Ann, a Down East native, signing copies of their amazing new book, Little Rivers and Waterway Tales, which paints lyrical tone poems of some of the best spots Down East, including North and South rivers and Taylor's Creek in Beaufort, not to mention Swansboro's White Oak and Jacksonville's New River.
Bob Garner, UNC-TV's favorite food fan, will be on hand with his Book of Barbecue and Foods That Make You Say Mmm-mmm. Local author Cecila Faye Styron will sign copies of her book, The Tides Have Spoken, about the history of fishing in Beaufort, as will other writers and historians.
Everyone should stop by to see world-famous North Carolina artist Bob Timberlake's Sportsman's Series prints, including the 2015 release of "Post Season Reunion," the companion print to last year's "Resting Place."
The full series will be on display with the museum's membership table.  This marks the beginning of a museum partnership with the N.C. Habitat Foundation and Bob Timberlake to establish the Purcell & Helen Jones Endowment Fund.
Also in the gallery inside the museum, there will be a number of special exhibitions, including: A Tribute to the Lewis Family Boat builders – 2016 Heritage Award Recipients; The Carlyle Adams Collection: Gerald Davis Decoys; The Roy Willis Collection; Core Sound Workboats; and Hometown Teams Down East – within the Community Exhibits on the second floor.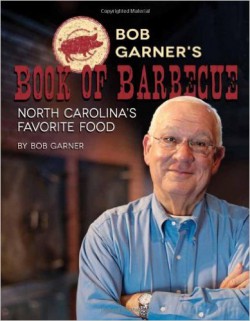 The museum shop will be open, with a full supply of wonderful local decoys, crafts, art and food items. Everything from duck socks to oyster platters, decoy jewelry, lighthouse collectibles, Core Sound shirts and the world-famous and much beloved crab pot Christmas trees will be for sale.
Saturday at 9 a.m. the Decoy Festival will begin just up the island road at Harkers Island Elementary School. A shuttle will run between the museum and the school. Some of the most renowned carvers in the world will be on hand with the stunning results of their craftsmanship.
At the museum, arts and craft vendors will be set up inside and outside. Boatbuilding demonstrations will take place at noon, 2 p.m. and 4 p.m. Saturday and at 2 and 4 p.m. Sunday.
East Carteret High School's boatbuilding class, led by Core Sound's own Hebert Guthrie, will showcase its latest projects, including the 10-foot hydroplane the class designed and built in commemoration of the school's 50th anniversary and a model the students are building of a James Gillikin trawler.
Little boats by boatbuilding families will also be built and available during the silent auction. They are perfect for planters or toy boxes, and you can watch them being made.
Miss Teresa will have a full tent just for the young folks. Santa Science will give kids a chance to paint, create and learn, and the N.C. Wildlife Commission's "Mallard Madness" shooting game will be back for a second year.
For dog lovers, there will be retriever demonstrations across from the museum along the shore at noon, 2 p.m. and 4 p.m. Saturday and at noon and 2 p.m. Sunday.
New this year is the Core Sound Heritage Auction, which will be Saturday, beginning at 4 p.m., featuring a select group of Core Sound carvings from family collections throughout the region. The work of well-known carvers, original art and hand-selected collectibles will be offered
On Sunday, the celebration starts at 8 a.m. with the Core Sound Community Church Fellowship singing and storytelling with the Rev. Kerry Willis and Corey Lawrence. During the ceremony, the N.C. Arts Council's N.C. Heritage Award winners will be honored. Jamie, Houston and James Lewis, Harkers Island boat builders, will be recognized for their significant contributions to state's traditional arts.
Music by local trios and choirs will also be part of the Sunday morning service.  A fellowship breakfast with homemade sausage, cheese grits and light rolls will follow.
Most Waterfowl Weekend events are free and open to the public. Decoy Festival tickets are $8 daily, with children in free on Sunday.
Tickets for the Friday Night Preview are $150 per couple or $75 per individual.
This story is provided courtesy of the Tideland News, a weekly newspaper in Swansboro. Coastal Review Online is partnering with the Tideland to provide readers with more environmental and lifestyle stories of interest about our coast. You can read other stories about the Swansboro area here.