"There is an idea prevalent that anybody can cook sweet potatoes, this is a very great mistake, and the many, many dishes of illy cooked potatoes that are placed before me as I travel over the South, prompt me to believe that these recipes will be of value."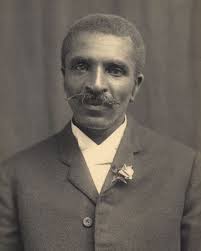 George Washington Carver made this observation during the 45 years he studied sweet potatoes. Some four dozen reports resulted. Many contained those recipes of value, including Thanksgiving's ubiquitous candied "yams."
If you've ever sat down to a holiday meal in eastern North Carolina, you've seen your share of marshmallow-topped candied yams. Cloying, mushy, canned sweet potatoes often bob in rusty, sugar syrup.
Did Carver's cooking lessons even matter?
Those unappetizing casseroles are especially a shame in North Carolina, America's No. 1 producer of sweet potatoes — 1.1 billion pounds on 54,000 acres in 2013, a Carolina Demography report at UNC-Chapel Hill's Carolina Population Center found. Most of those sweet potatoes grow in the coastal plain, which provides sandy soils and warm temperatures the tropical plants need to thrive.
Certainly, candied yams should be tender and sweet, a delicious contrast to savory roast turkey and sharp, stewed collard greens on many N.C. Thanksgiving tables east of I-95. Over time, however, candied yams seem to have lost some dignity. It's hard to imagine dark, soupy, marshmallow-coated candied yams are in any way related to the version British Revolutionary War Gen. Charles Cornwallis adored so much that old church and junior league cookbooks list recipes for Cornwallis Yams.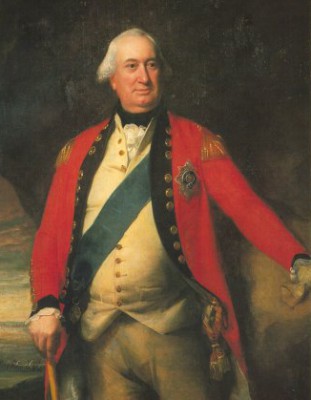 First, a clarification. Candied yams are not really yams. In America, the term "yam" is used to denote a softer variety of sweet potato. A true yam is a drier, starchier root native to Africa and Asia. The sweet potato we see on holiday buffets originated in South America.
Tubers from the wild plant that spawned today's sweet potatoes were found in a Peruvian cave inhabited before 8,000 before the common era, according to the Oxford Companion to Food (Oxford University Press, 1999). Cultivation began during the last centuries B.C.E., spreading the sweet potato to Mexico, the Caribbean and by the 13th and 14th centuries across the ocean to Hawaii, Easter Island and New Zealand.
Columbus in 1492 found natives eating sweet potatoes when he landed in what is now Haiti. Spanish explorer Hernando de Soto in 1540 saw Native Americans growing sweet potatoes in present-day Louisiana and Georgia.
Europeans took the sweetest varieties home. Sweet potatoes grew well in temperate southern Europe, especially Spain. From there, explorers carried sweet potatoes to the Philippines, where the Portuguese spread the root vegetable to India and the East Indies. By the 16th century, sweet potatoes were in China. Two hundred years later, they were in Japan. Slave traders brought sweet potatoes to Africa, where they started replacing the yam as a major carbohydrate-rich food source.
Virginia colonists were cultivating sweet potatoes by the mid-1600s. The crop was especially important during the Revolutionary and Civil wars. It grew quickly underground, hidden from marauders.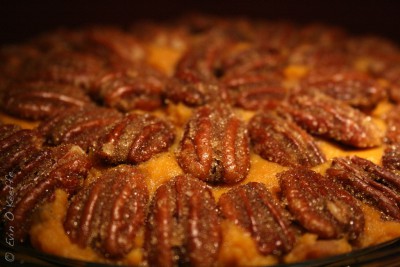 Discerning historical sweet potato recipes from old white potato recipes is difficult. Europeans called them both "potatoes" until the 1740s, a Library of Congress article titled "A Sweet Potato History" said. Candied sweet potato dishes may have originated in 16th century Europe, but candied yams as we know them down South are mostly American, as evidenced by Carver's and many other candied sweet potato recipes published in the late 1800s and early 1900s, "A Sweet Potato History" determined.
How did we get from fresh, baked sweet potato slices Carver recommended layering with butter and sugar in a casserole to the gooey, marshmallow-crowned candied yams served today? The transition seems to have started with late 18th and early 19th century sweet potato pudding recipes. Mashed sweet potatoes blended with milk and spices were baked under an egg white topping.
By the 1850s, France was selling marshmallow candy, www.foodtimeline.org found. Marshmallow mass production arriving in the late 1800s turned the treats into penny candy for kids in early 20th century America. Marketing and improved manufacturing moved marshmallows into home kitchens.
"In 1917, the marketers of Angelus Marshmallows hired Janet McKenzie Hill, founder of the Boston Cooking School Magazine, to develop recipes for a booklet designed to encourage home cooks to embrace the candy as an everyday ingredient," Saveur magazine reported in 2011. The booklet contained "the first documented appearance of mashed sweet potatoes baked with a marshmallow topping."
A year later, a candied yam recipe, billed as especially adapted to the South, appeared in The Barrett Co.'s "Sweet Potatoes and Yams,"  a guide to growing, selling and using sweet potatoes. The booklet advised that a sweet potato "that has a candied appearance after baking, as though it has been dipped in cane syrup, is ideal for the Southern market."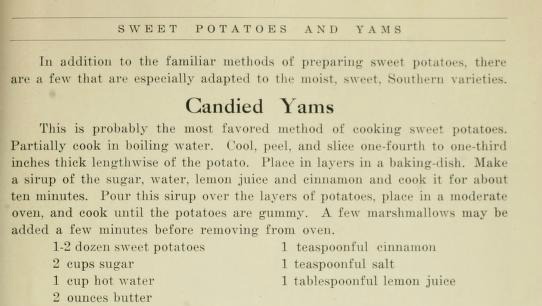 However you choose to candy and cap your sweet potatoes this holiday season, select fresh, N.C. sweet potatoes and treat them with care. Look for firm, smooth, unbruised sweet potatoes. Small and medium-size sweet potatoes tend to be less starchy. Store them in a cool, dark place, but never the refrigerator (cold temperatures may cause sweet potatoes to become bitter), for no more than two weeks.
"And just so you know, sweet potatoes and marshmallows are not married," the N.C. Sweet Potato Commission has noted at its website. Chefs agree. They might top candied sweet potatoes with nuts, herbs, granola, cornbread, parmesan cheese, bread crumbs or, heaven forbid, nothing at all. Some recipes suggest adding roasted chestnuts, crumbled bacon, chipotle chilies, lemon juice, orange zest, garlic, mushrooms, cranberries or dried apricots to the sweet potatoes.
Tabor City chef and former restaurateur Jim Smith, a regular winner in his hometown's N.C. Yam Festival Cookoff, likes a streusel rather than marshmallow topping. He might add nuts, cayenne or tart apples to his sweet potatoes to temper their saccharinity. Smith is just as likely to stir in Marshmallow Fluff. Tinkering with "candied yams" is fine, he said, as long as the casserole stays somewhat sugary.
"It's something sweet you can eat," Smith said, "but you can eat it during a meal, so it's a treat."
Contemporary Candied Yams
Three pounds of sweet potatoes.
Glaze:
⅓ cup firmly packed light brown sugar
⅓ cup honey
2 tablespoons bourbon
½ teaspoon ground cinnamon
1 teaspoon freshly ground ginger
½ of a single chipotle chili in adobo sauce, mashed to a paste
Streusel topping:
½ cup light brown sugar
½ cup all-purpose flour
4 tablespoons cold unsalted butter, cut into small pieces
1/8 teaspoon ground cinnamon
1/8 teaspoon salt
¾ cup toasted pecan pieces
To finish:
½ cup fresh or dried cranberries
¼ to ½ cup miniature marshmallows
Prepare the sweet potatoes: Peel then cut sweet potatoes into ½-inch thick slices. Put potatoes in a large pot of lightly salted water. Bring to a boil. Boil 5 minutes. Drain potatoes and cool.
Prepare the glaze: Combine brown sugar, honey, whiskey, cinnamon, ginger and chipotle chili in a small, heavy saucepan over moderate heat. Stir mixture until sugar is dissolved.
Prepare the streusel topping: In a large bowl, whisk together brown sugar and flour. Cut in butter until mixture is crumbly. Stir in cinnamon, salt and pecans.
Prepare the casserole: Preheat oven to 350 degrees. Butter a 1½- or 2-quart shallow baking dish. Lay rows of slightly overlapping potato slices in baking dish, starting at one end of the dish. Spoon glaze evenly over potatoes. Sprinkle potatoes with streusel topping and fresh cranberries. Bake dish in oven for 50 minutes, or until potatoes are tender and topping has browned.
If using marshmallows, remove casserole from oven after baking dish for 40 minutes.
Sprinkle with marshmallows, return casserole to oven and bake another 10 minutes, until marshmallows are lightly browned. Allow finished casserole to sit 5 minutes before serving.
Makes 6 servings.
Source: Liz Biro
Cornwallis Yams
6 medium sweet potatoes
½ teaspoon ground cinnamon
½ teaspoon ground nutmeg
½ cup butter
3 eggs
½ cup crushed pineapple
1 cup sugar
½ cup grated coconut
1½ cups milk
More grated coconut for garnish
Boil sweet potatoes until softened. Peel and mash. Season with cinnamon, nutmeg, and butter. Beat eggs and add to potatoes. Combine with remaining ingredients. Pour into a greased 9-by-13-inch pan or a 3-quart casserole.
Bake in a 350-degree oven until light brown, about 1 hour. Top with a sprinkle of grated coconut. Serves 10.
Source: This recipe from the former Hillsborough Colonial Inn was provided by N.C. Sweet Potato Commission.