Reprinted from the Island Free Press
RODANTHE — Property owners in the adjoining communities of Rodanthe, Waves and Salvo on Hatteras Island now have a proposed zoning map to consider that gives the community wide berth in deciding what uses should be allowed or not.
"This map is driven by community input," Donna Creef, Dare County's planning director, told residents at a packed meeting last month at the Community Building in Rodanthe.  "It is going to reflect what the community tells us it wants."
An open house at the same location had been held in March, when Creef asked the 70 or so attendees to fill out forms about their views on creating stricter zoning in the tri-villages. She also invited people to call or email her with questions or concerns.
At last week's meeting, which was nearly as well-attended as the first, Creef emphasized that the county has no intention of implementing zoning regulations against the wishes of the community.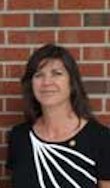 "This is not a done deal," she said. "You have zoning, so if we don't adopt any changes, we still have S-1 zoning."
Members of the county planning board also attended, sitting at a table in front of the room to listen.
All of Hatteras Island was zoned S-1 in 1987, including the three villages on the north end of the island. The designation restricts setbacks and building heights, but permits nearly all uses on parcels.  Hatteras on the far southern end of the island was the first to adopt stricter zoning, followed by Avon and Buxton. Frisco, however, rejected proposed changes in 1998 and is still zoned S-1.
Going through handouts of color-coded maps and lists detailing four proposed new zoning designations, Creef explained to villagers who filled the room that much consideration had been given to maintaining current uses of property. At the same time, some uses deemed detrimental to the well-being of the community – for instance, discontinued or abandoned businesses — would be addressed by the proposed zoning.
"I think everybody in this room knows what business I'm talking about," she said, alluding to long-neglected Waterfall Park, which has become a sprawling blight along N.C. 12 in Rodanthe. "This is designed to address those businesses that are not here – they simply walk away from it."
The concrete plant in Waves that sparked the current zoning effort would fall under permitted uses in the S-2 commercial district, which is very similar to the current S-1. The difference is S-2 allows light industry but prohibits high-hazard uses, such as manufacture of explosives. Mining operations such as borrow pits have also been prohibited in the proposed plan.
Strictures in the zoning plan, like required buffers, would not be retroactive for existing businesses, Creef said, unless they were expanded 50 percent or more. And if someone comes in later and builds a residence next to your business, then demands a buffer, she added, well, too bad. You were there first.
Intrinsic in the plan are things that don't change. In the commercial districts, for instance, building heights are still limited to 52 feet, setback and lot coverage are the same as what is currently permitted. Most existing uses would be allowed to continue.
The proposal also includes language that would not permit itinerant commercial uses, such as a restaurant operating a mobile food cart.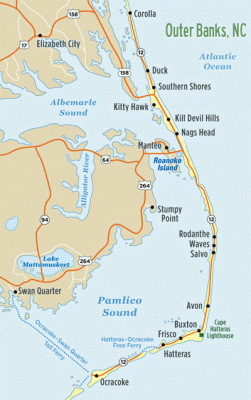 "I will tell you," she said, "that I've had calls from some of these restaurant owners telling me 'Donna, these mobile food carts are killing me.'"
As to worries she has heard from commercial fishermen, Creef promised that the zoning proposal is written to respect the nature of their business.
"Don't let that be a concern," she said. "Nobody's going to tell you that you've got to move your boat, you've got to move your nets."
The RWS-3 designation provides for a "very broad range" of commercial uses, she said, and is based on both existing and future uses appropriate to a village.
For residential districts, Creef said that most of the numerous subdivisions, such as Hatteras Colony, Wind Over Waves and Mirlo Beach, are regulated by covenants, many of which are stricter than both the existing S-1 and in some cases, the proposed zoning changes.  Those covenants would not be affected by the proposed zoning changes.
The RWS-2 zoning provides more flexibility than RWS-1, allowing mobile homes and duplexes.  It also would permit second, mother-in-law-type homes of up to 1,200 feet to be built on property, chickens and horses in the yard and traditional village businesses.
The Wanchese zoning plan served as a model for tailoring the permitted uses to the community's unique patchwork of small businesses. But unlike the tri-villages, Creef said, Wanchese had no zoning and was starting from scratch. "We said what you had is what you have," she said about Wanchese.
The S-1 zoning put in place in 1987 was for 30 years, she said, making that language applicable until 2017.
Before the meeting ended, Elmer Midgett, planning board chairman, pleaded with the public to come to board with their input, even if they're opposed, rather than stay silent.  "I can't scratch your itch unless I know where it itches," he said. "If you don't like it, give us an opportunity to fix it."
To Learn More
To view the proposed zoning maps for Rodanthe, Waves, and Salvo and to see other information about and explanations of the proposed new zoning ordinance, go to the Dare County Planning Department website.
This story is provided courtesy of the Island Free Press, a digital newspaper covering Hatteras and Ocracoke islands. Coastal Review Online is partnering with the Free Press to provide readers with more environmental and lifestyle stories of interest along our coast. You can read other stories about Hatteras and Ocracoke here.