RALEIGH — With the passage of a long-sought budget agreement behind them, state legislators are expected to wrap up several major pieces of legislation this week, including at least one bill that will roll back environmental regulations.
After passage of the $21.7 billion budget plan late last week, House Speaker Rep. Tim Moore, R-Cleveland, and Senate leader Sen. Phil Berger, R-Rockingham, announced an agreement to adjourn on Sept. 30. Moore told members Thursday night to expect votes on remaining legislation from Wednesday through Saturday.
Key Bills
Going into the final week of the budget there were two key environmental bills waiting in the wings, but legislators took up one, H44, the Local Government Regulatory Reform Act, on Thursday evening before the budget debate.
The new version of the bill, hammered out in a conference committee, eliminated a proposal banning certain types of bike lanes and included a compromise on changes to riparian buffer rules worked out by Rep. Chuck McGrady, R-Henderson.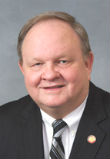 Previous language in the bill would have reduced riparian buffers and restricted what local governments could require, all but eliminating buffer requirements in the Tar-Pamlico and Neuse river watersheds. McGrady's redraft of the provision keeps the current setbacks and allows greater flexibility for local governments in setting buffer rules to meet state and federal water quality requirements.
During the budget debate, McGrady said he attempted to take a number of provisions in the budget and in other legislation and "make them consistent with one another."
The new buffer provision, he said, was hammered out after meetings with a number of stakeholder groups and, he said, "hits the sweet spot."
Although it restricts the reasons local governments can create stronger buffer requirements, the bill allows the state Environmental Management Commission to sign off on those more stringent requirements if it finds there is sufficient scientific evidence to back stronger local buffer requirements.
Rep. Pricey Harrison, D-Guilford, said she appreciated McGrady and others for finding the compromise, but she was still concerned about the consequences.
"The language in this is much better than what the Senate sent over, but it still weakens our buffer protections, which is the cheapest way to protect water quality," she said.
The final House vote to adopt the conference committee report on H44 was 83 to 25 and the final Senate vote 33 to 15.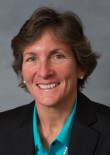 The major remaining environmental bill, H765 — The Regulatory Reform Act of 2015, is not yet scheduled, but could pop up at any time since it, too, is a conference report.
The bill has drawn heavy criticism from House leaders since early July after the Senate took a one-page House bill and inserted 50 pages of new provisions including several provisions rejected by the House last year.
One House proposal would eliminate some Senate provisions and convert others into study commissions. But environmental advocates are expressing concern that the bill will remain too far reaching.
Molly Diggins, executive director of the N.C. Sierra Club, said it is still unknown what parts of H765 will emerge from the conference committee.
"We're really not sure what to expect at this point," Diggins said. "It's not unusual for environmental bills to be dealt with at the end of session, but we know far less about this bill than we usually do."
Diggins said the Senate's version of H765 is sweeping enough to be a "whole session's worth of legislation in one bill."
House negotiators could have succeeded in stripping some provisions, but there are a number that appear likely to remain.
Diggins said one provision likely to stay in the bill is an environmental self-audit provision that would allow polluters to self report violation to the Department of Environment and Natural Resources. Those violations would in turn, be kept confidential.
So far, the McCrory administration has yet to weigh in on whether it would support the measure. When the Senate released its version of the bill, DENR officials responded with a list of concerns about several provisions.
Bonds on the Coast
Among the handful of interlocking bills agreed upon during the budget talks is passage of a $2.9 billion bond proposal, which would go before the voters in November 2016.
Monday afternoon, the Senate Finance Committee is expected to hold a hearing on the bond legislation, which was passed by the House in early August. The bond bill, pushed by Gov. Pat McCrory, is a mix of spending on infrastructure and public buildings. It features a number of additions and renovations to several coastal area parks and facilities including:
$10.8 million for USS North Carolina Visitor's Center
$1.5 million for Hammocks Beach State Park;
$1.5 million for the Fort Fisher Recreation Area;
$1.3 million for Dismal Swamp State Park
$1 million for Jockey's Ridge State Park;
$2 million for Goose Creek State Park;$3.8 million for Pettigrew State Park and;
$2 million for Carolina Beach State Park.