Jobs directly tied to oil and gas production can be highly technical, complex, demanding and, in many cases, come with high-paying salaries.
Employees in the oil- and gas-extraction industry made an average hourly wage of $42.90 in March, the latest figures available from the U.S. Bureau of Labor Statistics. The bureau projected that hourly average to be $41.62 in April.
Non-supervisory employees in the industry made an average of $29.95 in March with projections of $29.18 an hour for April.
The numbers are well above the state average, where the median hourly wage is $15.63, according to the bureau's May 2014 occupational employment and wage estimates.
The annual wage in the state is $43,280, more than $10,000 below the gross income of non-supervisory employees in the oil and gas extraction industry.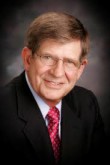 "In the oil industry the jobs, especially those on the rigs, they are high-paying jobs," said Don Briggs, president of the Louisiana Oil and Gas Association. "They're some of the best jobs you can get."
Oil and natural gas extraction, petroleum refineries and pipeline transportation jobs fall well within the range of six-figure salaries.
The top-paying jobs in the industry, listed according to salary levels, include:
Managerial positions – Topping the pay chart, managerial jobs pull in an annual average salary of more than $159,000. These are chief executives, which average well over $200,000 a year, general and operations managers, marketing and sales managers, financial and purchasing managers, architectural and engineering managers and natural sciences managers.
Petroleum engineers – These professionals design the equipment used to extract oil. Their average annual income is more than $157,000.
Geoscientists – These scientists make an average of $147,140 a year. Petroleum geoscientists search for oil and gas deposits suitable for extraction.
Toolpushers – A "pusher" is the foreman for a drilling crew. Toolpushers make an average of $91, 420.
Business and financial operations – Making an annual average salary of $88,330, these positions entail everything from accountants to logisticians and purchasing agents.
Industrial Machinery Mechanics – These mechanics repair, install, adjust and maintain production and processing machinery, refinery and pipeline distribution systems. They rake in an average of $61,830.
Petroleum pump system operators, refinery operators and gaugers – Oil and gas rotary drill operators made Forbes' list of 15 high-paying blue-collar jobs of 2014 with an annual mean salary of $61,110.
Derrick, rotary drill and service unit operators – These operators make an average annual salary of $57,830.
Office and administrative support – Though the average annual income in this group of employees is a little more than $44,700, first-line supervisors make upwards of nearly $73,000 a year and payroll clerks clear an average of $54,000 a year.
Roustabouts – Roustabout is a general term for laborers on a rig. These entry-level positions pay an average annual salary of $38,170.