First of two parts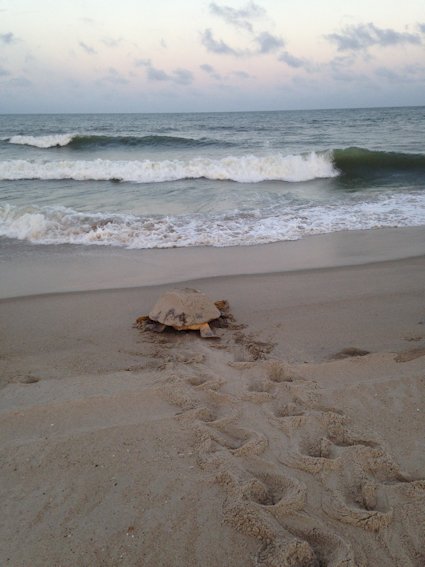 WRIGTSVILLE BEACH — Ranger Patrick Amico will soon be firing up his four wheeler each morning to slowly scour the nine miles of sandy beaches at the Fort Fisher State Recreation Area for new sea turtle nests that may have been laid overnight.
"From May to September, the first staff member on site always does the turtle run," he laughs. "I don't mind at all."
Turtle-nesting season begins May 1 along the beach of North Carolina, and park rangers and volunteers up and down the coast will begin watching the beaches for the tell-tale signs of activity.
At Fort Fisher, the first item of business is to look for tracks, and when a nest with eggs is discovered, the fun begins. GPS coordinates are recorded and a careful count of eggs is made. One egg is removed and sent out for a DNA study. A cage is installed around the nest to protect from predators, and the monitoring continues until the nest hatches – from 50-60 days later.
In its fourth year, the regional DNA study is returning some interesting data. "For example, one mother has nested at Fort Fisher four times in one season," Amico says. "Another has laid nests in Florida, South Carolina and Fort Fisher all in one season and a single turtle laid five nests in one season."
Following the data has been exhilarating for the staff, however there was only one problem: Too many eggs were being lost to predators.
"Predation levels were really devastating to the nests," says Park Superintendent Jeff Owen.
Birds and ghost crabs have long been a threat to sea turtle nests. At Fort Fisher, red fox and coyote are now disturbing the nests, and eating a large percentage of eggs. Sometimes the animals dug up the nests before the rangers arrived to cage the nests in the morning. Other times, the fox completely undermined the cages to steal the eggs.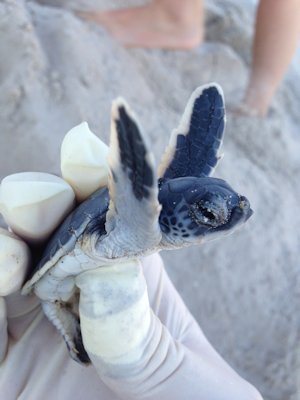 The numbers were shocking. In 2009, fox disturbed nine out of 14 nests, or 64 percent. A year later, it dropped to 32 percent, but increased to 42 percent in 2011. "The loss of eggs ranged from a few, to a dozen, to an entire cultch of up to 90 eggs," Amico says.
It only got worse in 2012. Nineteen of the 30 nests at the park were disturbed by foxes. In one nest 52 eggs were taken. Two nests were a total lost, Amico said.
Amazingly, fox were even coming up to the nests at night, closely approaching the volunteers who were sitting with the nests. "We knew then that we had an extensive problem," Owen notes. "We knew we had to change tactics."
Owen joined Fort Fisher in 2008, and had followed a predator management plan that was initiated by the previous park superintendent. "For those first few years, our plan was simply to work to eliminate red fox and coyote from the park only when we saw them," he says. Admittedly, they had little success.
After extensive research, Owen conferred with Kip Futch, a ranger at neighboring Carolina Beach State Park. Futch had been removing predators for years and agreed to lend a hand down at Fort Fisher.  "We saw evidence of a large canine population in the back dunes," Futch says. "So we concentrated our efforts there."
In December of 2012, the increased removal efforts began. Over a 10-day period, 15 fox and two coyote were permanently removed. Concentrated removals have continued twice a year, once in December and again in May before the peak nesting begins.
The fox population has been greatly reduced, Owen said. More importantly, predation levels of sea turtle nests have decreased significantly. "In 2013, only one nest was predated by fox, and in 2014, zero nests were predated," Amico says.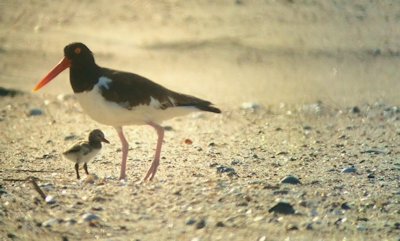 Owen is amazed at the results. "To have such a sudden decrease in predation levels is incredible," he said.
The Fort Fisher beach is home to between 15 and 50 nests a year. Each nest typically holds from between 80 to 110 eggs. Helping to ensure that these high numbers of eggs survive to hatch each year goes a long way to ensuring the future of sea turtles along the N.C. coast.  "When we consider that only one in 1,000 hatchlings survive the first year, and only one in 10,000 survive the 25 years until the time they begin to nest on their own, we know that every egg counts," Owen smiles.
Ever the biologist, Amico is excited as well. "When I worked at Bald Head Island, I saw interns try many different techniques for prevention from spraying bobcat and coyote urine to sprinkling hot pepper and other organic items, but nothing really proved successful – physical removal has given us a great outcome," he said.
The staff has noticed an additional benefit from removing the fox population. For the first time in nearly a decade, colonial shorebirds have returned to nest at Fort Fisher. "We saw least tern chicks as well as two American oystercatcher chicks," Amico smiles. "It has been years since these birds were able to successfully hatch chicks on the beach here."
Tuesday: On the Outer Banks with N.E.S.T.