The N.C. Coastal Federation and its friends are getting a jump on Earth Day, with a variety of fun and planet-friendly events set for today and Saturday.
Volunteers at Carolina Beach State Park today will fill bags with oyster shells for a new oyster reef, pick up trash along waterways in Onslow County on Saturday and man booths, also on Saturday, for fourth annual Earth Fair OBX at Jennette's Pier in Nags Head. Earth Day is Wednesday.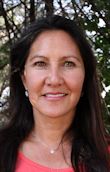 April Clark came up with the idea of the waterway cleanup after she became assistant governor of all the Rotary Clubs along the southeast N.C. coast and had to pick a district project. Clark, who owns Second Wind Yoga and Eco Tours in Swansboro, decided to enlist the clubs' members and friends in a project to pick up trash. The effort, which she hopes will involve 100 or more volunteers in kayaks and boats, is a natural extension of what she does in her business and her personal life.
She's a member of the boards of directors of the N.C. Coastal Federation and the White Oak-New Riverkeepers Alliance, and folks who go on kayak trips from her business are encouraged to pick up trash on their forays. It's also part of the routine of the groups she takes out to do yoga on the islands in the Swansboro area. The only difference between those efforts and the Rotary event is focus.
"One of our (Rotary's) official mottoes is 'Service above self," Clark said.
Ridding Onslow County waters of the detritus left by others seems to fit the bill.
"It's a big area," Clark said of the project, which will stretch from Topsail Island to Swansboro. "But we hope to make a dent. You can pick up 50 pounds of trash pretty easily in five minutes; there's a lot of it out there. And we hope we're going to have a lot of people involved."
All seven of the county's Rotary Clubs, plus the Maysville club from Jones County, will be involved, but non-members are invited and encouraged to help.
The major area of focus in the Swansboro area will be Hammocks Beach, including Bear Island and the island between it and the mainland of the state park. Elsewhere, the cleanup will focus on New River and North Topsail Beach.
It's a way to do service, but also a perfect way to celebrate Earth Day, which began in 1970 as a modest, grassroots, "teach-in" movement to highlight the effects of environmental contamination on human health.
The idea came to Earth Day founder Gaylord Nelson, then a U.S. senator from Wisconsin, after witnessing the ravages of the 1969 massive oil spill in Santa Barbara, Calif. Inspired by the student anti-war movement, he realized that if he could infuse that energy with an emerging public consciousness about air and water pollution, it would force environmental protection onto the national political agenda.
Nelson announced the idea for a "national teach-in on the environment" to the national media; persuaded Pete McCloskey, a conservation-minded Republican congressman from California, to serve as his co-chair; and recruited Denis Hayes, then a Harvard student, as national coordinator.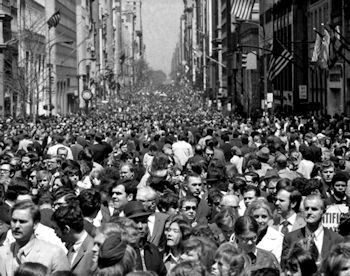 Hayes built a national staff of 85 to promote events across the nation, and on April 22, 1970, an estimated 20 million Americans took to the streets, parks and auditoriums to demonstrate for a healthy, sustainable environment in massive coast-to-coast rallies. Thousands of colleges and universities organized protests against the deterioration of the environment.
Groups that had been fighting on a number of environmental fronts realized that they shared common ground; the first Earth Day is believed to have helped lead to the creation of the U.S. Environmental Protection Agency and the passage of the Clean Air, Clean Water and Endangered Species acts.
Since then, despite ebbs and flows and division of public opinion on many environmental issues, Earth Day has only grown, going worldwide, and it long ago entered the mainstream.
The project leader for the Rotary Club effort is Skip Clarkson of the New River Rotary Club in (Jacksonville.
"We intend to launch a flotilla of kayaks and canoes and small power boats on our local waterways," he said, "and those less inclined to stash trash 'amphibiously' are welcome to pitch in along the shoreline and roadsides. We welcome the participation of interested individuals and groups to come join us."
Plenty of groups have already signed on to help. Among them are the N.C. Coastal Federation, Hammocks Beach State Park and state Department of Parks and Recreation, the White Oak-New Riverkeepers Alliance, Keep Onslow Beautiful, the Jacksonville's Division of Stormwater Management and Jacksonville's Sturgeon City. The county school system is also involved, primarily through encouragement of students, some of whom can use the project for service credit, and the Young Marines are expected to help, too.
"What began years ago as a teach-in has inspired a reach-in," Clark said. "Rotarians, who are very hands-on in serving their respective communities, literally will be reaching in to remove trash and recyclables from our waterways and beaches. It's just one of the many ways we serve our community.
Generally, the effort is to be from 9 a.m. until noon, with a cookout to follow.
If you want to pitch in, contact Jay Sollis of the New River Rotary Club at 910-989-5945.
---

The 27-minute video from the National Constitutional Center offers a survey history of environmentalism in America, from Emerson and Thoreau to Rachel Carson and Gaylord Nelson, the founder of Earth Day.
---
Earth Fair OBX
The fair will be, as it has been the previous three times, a fun, family-friendly event designed to promote environmental awareness and foster a sense of environmental stewardship among people living and working on the Outer Banks. The event will introduce people to the many businesses and organizations that implement sustainable, earth-friendly practices in the area.
Sara Hallas, coastal education coordinator at the federation's office in Manteo, said she expects at least 30 businesses or groups to have tables set up for the event, which will be outside unless weather forces it to move inside.
"We had 500 or so people come out last year, and we're hoping to have at least that many this year," Hallas said.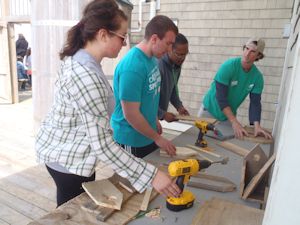 It's a great chance, she said, for people in the area to learn about and meet representatives of businesses and organizations that work hard to preserve the ecosystems and scenic beauty that have made the Outer Banks famous around the world.
Participants will get a "passport" and will be encouraged to "complete" it by visiting the exhibits and completing the activities. Then they'll have the chance to be rewarded, through a drawing, with prizes, which include 20 easy-to-assemble birdhouse kits from recycled wooden shipping pallets and 40 of the well-designed and effective rain barrels that are becoming increasingly common along the coast. There also will be live music and face-painting.
All of this began in conjunction with the N.C. Science Festival, which wanted to have annual science fairs within an hour's drive of every state resident within a two-week period every year, usually around Earth Day. The Outer Banks fair is part of that statewide effort.
The fair starts at 1 p.m. and will end at 4 p.m.
Carolina Beach
The Carolina State Beach event might sound like more work than fun, but volunteers who've participated in similar events will tell you it's both, and it's an important and practical effort that makes a difference in our waterways.
Volunteers will fill mesh bags with oyster shells and limestone marl that will then be used to build a new oyster reef. The bags will be placed in the Cape Fear River later this spring and summer. The resulting reefs will attract oyster spat, which increase the shellfish, helping fishermen and the economy, along with those who cherish eating the tasty critters. From an environmental point of view, oysters are critical to clean waters, because they filter out pollutants as they feed.
Volunteers are needed to cut, seal, lift and stack the shell and marl bags. This event is suitable for adults, organized groups, and supervised children aged 10 and older.
It will be held today and again on Tuesday, April 23. Times both days are 9 a.m. to noon or 1 p.m. to 4 p.m. The oyster shell and marl bags will be used to create shoreline oyster reefs in the Cape Fear River.  Refreshments will be provided.