RESEARCH TRIANGLE PARK – The benefits of restoring North Carolina's coastline extend beyond the state's environment, infusing millions of dollars into local economies, according to a recent report that will be unveiled in Raleigh on Tuesday.
Coastal Restoration and Community Economic Development in North Carolina, a study of RTI International, examined the economic effects on local economies of four N.C. Coastal Federation restoration projects.
The report, which was completed in January, reveals just how much these projects affected local communities by creating jobs, supporting local businesses and educating the public.
"The report does a nice job of demonstrating that these types of restoration projects benefit the environment, but that's not the only benefit they have," said Erin Fleckenstein, a coastal scientist and manager of the federation's Manteo office. "I think it's a paradigm shift in how we think of restoration projects in that they're not just good for the environment but they're also good for the economy – a way of creating local jobs, a way of supporting the tourism industry."
The 63-page report will be officially released on Tuesday, the first day of a two-day public meeting on oyster restoration projects in the state. The federation and two of its key partners in oyster projects, the Albemarle-Pamlico National Estuary Partnership and the North Carolina Sea Grant, are sponsoring the so-called Oyster Summit.

The restoration projects reviewed in the report totaled investments of a little more than $8 million. Through these projects, 116 full-time jobs were created, $13.8 million in revenue was generated to coastal county businesses and an estimated $4.1 million was injected into coastal household earnings, according to the report.
These projects also generated extensive engagement in local schools, community events and pulled together a large number of volunteers.
The four projects examined were: a living shoreline that created oyster and salt marsh habitat at Morris Landing in Onslow County, oyster restoration in Pamlico Sound, stormwater runoff reductions at Bradley Creek Elementary School in New Hanover County and wetlands restoration at North River Preserve in Carteret County.
"We found that these projects support industry growth, create employment opportunities for local workers and foster community development through educational outreach, volunteerism and creating local parks and public access points for public use," the report concludes.
Such projects also increase a community's resilience to storms and other extreme weather events.
An average of anywhere from 10 to 29 full-time jobs are created for every $1 million spent as a result of coastal restoration projects, the report says.
"It is important to note that these jobs figures represent a full-time job for a full year of work," it states. "They do not reflect the actual number of people hired to work on these projects."
Occupations that gain benefits from the projects are wide-ranging. Everyone from barge operators, fishermen, scientists, technicians, biologists, construction workers, engineers, natural resources sources, site surveyors, archaeological consultants, graphic designers and nursery workers are employed to make these projects successful.
Stevens Towing Company, a midsize freight transportation company, moved 57,000 tons of limestone rock from land into the Pamlico Sound as part of the oyster reef restoration project. That equated to about 2,280 truckloads of rock, said Simon Rich, general manager of the company's mid-Atlantic office based in Edenton.
The job came at a good time in 2009 for the company, which like so many others, was affected by the ongoing recession.
"The timing of that was very good for us because the economy was slow," Rich said. "We had a lot of extra equipment sitting around so that was a great way to keep us working and keep our employees working who otherwise may have had to have been laid off. I thought it was a great experience and I thought it was great to see large industry working with environmental groups to build a good project. I think we were able to bring some economies of scale and do what otherwise would have been 10 years worth of work in one year."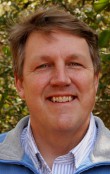 Ted Wilgis, coastal education coordinator in the federation's Wilmington regional office, has seen firsthand how these projects spread the wealth.
For years, many of the oyster restoration projects in which he was involved were done in coordination with the N.C. Division of Marine Fisheries.
"It worked out really well, but as projects got more complicated and more frequent it just became easier to separate the two," he said. "There grew a need to have more people in this restoration work. We found a lot of marine contractors were interested in doing these projects. They bring with them a unique skills set. It's been great working with contractors and getting their input. It's kind of opened up a whole new field."
Contractors who take on these projects act almost as ambassadors, Wilgis said, educating the public on what the projects entail and why they're beneficial.
"They are also very good at looking at costs so they can explain that it's good for ecological reasons and economically smart," Wilgis said. "Take living shorelines, they last longer and they're more resilient. Stormwater reduction is another one, where property owners can use water in cisterns to save water over time. What we're showing with these projects is that they can be both environmentally beneficial and economically beneficial."
At least five contractors worked on the Morris Landing project, one Wilgis referred to as a "lab" where those contractors gained experience while creating a place regulators can visit to get a better understanding of the project.
---
UNC researchers tell us why restoring oyster reefs is good for the environment.
---
The Bradley Creek stormwater reduction project received a great deal of in-kind and community support, Wilgis said.
He's seen private contractors not only showcase their work on such projects but advocate to do more.
"Seeing that happen and seeing more demand for that is very rewarding because it means good work is being done for the environment," Wilgis said.
More than 50 state legislators plan to attend the oyster meeting, which is being held at the N.C. Museum of Natural Sciences, Fleckenstein said.
The meeting will give attendees a broader understanding of how coastal restoration projects go beyond the shoreline and weave into local communities, she explained. It will also help advance the goals in an oyster restoration and protection plan that the federation and its partners devised.
"The strategy of habitat restoration as an economic development is a new concept that's being incorporated into our overall blueprint for action," Fleckenstein said.
The plan outlines a series of goals, the first of which is to incorporate coastal environmental restoration into the state's economic development plan.