Flounder, grouper, snapper, mahi and tuna. Call them "The Fab Five Fins." They're the fish most people order at restaurants and seafood markets. Chefs and fishermen don't get it. Ask them what kind of fish they eat and you'll get a whole different list. The names of their favorites are familiar, but you might believe these N.C. species to be too oily, taste too fishy or look too strange.
One bite might change your mind.
Bluefish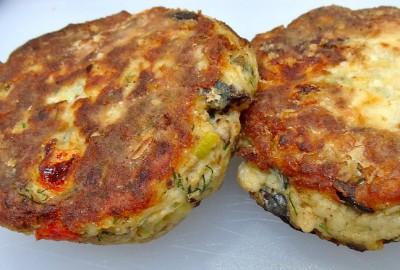 "That's my favorite fish," says Royce Potter, a Southport commercial fisherman and seafood market owner.
Lots of anglers love to catch blues. Even the smallest of them put up a great fight on the line. But lots of fishermen toss them back into the water or, even worse, leave them on the beach to rot. The trick is to cook bluefish the day they are caught, Potter says. Wait any longer and the flesh becomes mushy. That's why blues don't show up at seafood markets. Potter likes poached filets flaked for fish cakes.
Nellie Myrtle Pridgen's Fish Cakes
2 or 3 medium blues
2 or 3 medium potatoes
1 stick butter, melted
1 medium onion
Lemon juice, Worcestershire sauce and mustard
Poach the fish until it flakes. Use the poaching water to boil the potatoes and onions. Skin and debone the fish. Mash potatoes and onions, and add to the fish with lemon juice, Worcestershire sauce, mustard and melted butter. Make into patties or cakes. Put on cookie sheets and freeze. Put butter and yellow mustard on top before frying.
Source: Our State magazine, May 2009
Mackerel
Another sportfishers' favorite that gets no respect in the kitchen. Naysayers claim oily mackerel are best used for bait. Chef Keith Rhodes of Catch restaurant in Wilmington disagrees. Like bluefish, mackerel are best ultra-fresh to avoid mushy meat. Also, trim off the unsavory dark red meat. Balance the oily flavor with an acidic ingredient such as citrus. Rhodes seasons half-inch mackerel steaks with garlic, jalapenos, fresh cilantro, olive oil and lime juice and then broils them in the oven.
"Delightful!" he says. "White sticky rice on the side. Very simple, very quick."
Here's another take on broiled mackerel.
Herb-broiled Mackerel Fillets
4 small Spanish mackerel fillets or king mackerel steaks
1/4 cup margarine or butter, softened
1 tablespoon chopped fresh parsley
1 tablespoon thinly sliced green onion, including tops
1/2 teaspoon chopped fresh tarragon (or 1/4 dried)
1/2 teaspoon chopped fresh thyme (or 1/4 dried)
1 teaspoon salt
1/8 teaspoon freshly ground black pepper
1/8 teaspoon paprika
Place fillets in a greased, broiler-safe pan, without rack, skin side down. In a small bowl, blend together margarine, parsley, green onion, tarragon, thyme, salt, pepper and paprika. Spread over fillets. Broil about 4 inches from heat until the fish flakes with a fork, about 8 to 10 minutes. Baste once or twice with pan juices during cooking. Serves 4.
Source: N.C. State Seafood Laboratory
Sheepshead
If you've fished or walked on a N.C. ocean pier, you've probably seen these fish circling the pilings. Sheepshead separate the novice anglers from the pros. Newbies keep dropping hooks near those sheepshead. The fish won't take the bait. Look closely next time you see sheepshead at the market. Their hard mouths are lined with stubby teeth that crush the crustaceans and shellfish that sheepshead eat. When the fish are circling those pier pilings, they're eating barnacles. That diet lends sheepshead a sweet, delicate flavor chefs adore. Sheepshead are not as mild as flounder, but not as pronounced as mackerel.
Raleigh chef and restaurateur Ashley Christensen, who owns the capital city's famous Poole's Diner, has pan-roasted sheepshead with brown butter and thyme. Broil them whole or cut filets into nuggets and then marinate the pieces for about an hour in the refrigerator. Afterward, dust them in cornmeal and deep-fry the fish to serve with a spicy dipping sauce.
---

You won't find sheepshead in many fish markets. If you want a mess of these flavorful fish for dinner, you'll probably have to go out and catch them. Bridge and pier pilings are favorite haunts because that's where the crustaceans that sheepshead eat live. Catching them is one thing; cleaning is another. This video shows you how to clean your catch.
---
Mullet
Hardly a diner heads off to a seafood dinner hankering for jumping, or striped, mullet. Talk about a fish that takes the heat for being too oily. Yet, Swansboro in Onslow County serves hundreds of pounds of fried mullet at the annual Swansboro Mullet Festival the second weekend in October.
Mullet are especially easy to cook on the grill and delicious prepared that way. When you see them at the market, usually late summer to mid-fall, ask your fish monger to filet them but leave the skin and scales intact. No need to marinate these fins before grilling. Simply sprinkle them with your favorite seasoning blend. Try a blend you would use for beef. Place the mullet skin side down on a medium hot grill. As the fish's oils drip on the hot coals, mullet take on a wonderfully smoky, meaty flavor that may remind you of steak.
Croakers
When spots show up in fall, they are the darlings of anglers as well as fried-fish lovers who flock to coastal N.C. restaurants boasting, "The spots are running!" Croakers receive less attention, but they taste just as good.
Both spots and croakers are members of the drum family. They're about the same size, usually around 7 inches long and weighing a pound or two. A croaker lacks the spot's signature, well, spot, that black dot near the gills. Croakers, however, have their own special characteristic: the croaking sound they make using their swim bladders.
The meat is tender with a mild flavor and color. Order them headed and gutted, but don't ask market staff to filet croakers. The fish are too small for that, but they're large enough that the meat easily pulls from the bone. Dust them with flour and pan-fry croakers or broil them in the oven.
How should you season them or any fish you're unfamiliar with? "I tell people lemon, butter, salt and pepper when you don't know any better," Motts Channel Seafood owner Gene Long of Wrightsville Beach says, "and a little garlic."