RALEIGH — The next governor will have to sign off on an assessment of the risks from climate change or put the state at risk of losing millions of dollars in federal emergency-management grants.
New federal guidelines adopted this month require states to include the effects of climate change in their hazard mitigation plans, starting in March 2016. The plans must be approved by the Federal Emergency Management Agency before states are eligible for an array of FEMA grant programs. The new guidelines also include a requirement that governors explicitly endorse the plans. The new policy doesn't affect money states get to recover from hurricanes, floods, tornadoes and other federally declared natural disasters.
Becky Hammer, an attorney with the Natural Resources Defense Council's water program, said the new guidelines are part of FEMA's push to hold state's more accountable. The environmental group had petitioned FEMA to include climate change in its new guidelines for state disaster plans.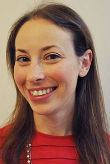 "There was a concern that these were paper exercises, that states were developing plans but not putting them in action," she said.
Connecticut and New Jersey have adopted fairly robust climate-change policies in their disaster plans, Hammer said, but most Southeastern states, including North Carolina, have not.
Gov. Pat McCrory has not made an official statement on climate change, but said during an oil and gas summit late last year that the state would have to be prepared for changes in weather patterns. His office did not return a request for comment on the new FEMA policy.
Hammer said North Carolina's 2010 Hazard Mitigation Plan included a small section on climate change and promised further review with the next update. But that update done three years later by the McCrory administration was considerably different. Search the document for the term "climate-change" and nothing pops up.
"All mention of climate change was gone," Hammer said. "It actually went backward."
Although they require that the future risk of all hazards, including climate change, have to be assessed, FEMA's new guidelines are not specific enough on what  states will be required to do, she said. "FEMA is not dictating to [the state's] how to do it," she said. "That could give some states leeway to look at bad science. It remains to be seen what they'll see as acceptable."
FEMA notified the N.C. Division of Emergency Management, which is responsible for the disaster plans, of the new requirement just this month, explained Diana Kees, a division spokeswoman. She said it was too early to predict how the state will meet the new mandate when it updates its plan in three years. Division officials, she said, expect to learn more about the new policy next week at a FEMA conference in Atlanta.
What About Rising Seas?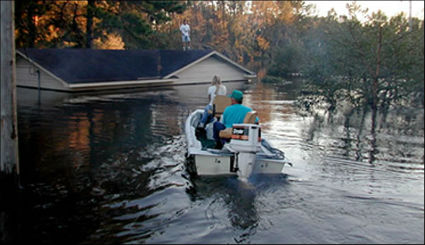 Sea-level rise will likely come up in those discussions. Most scientists who study climate change expect the word's oceans to rise dramatically in the future as the climate continues to warm. North Carolina's low-lying coastline is particularly at risk.
A 2010 state report recognized that acceleration by forecasting a likely 39-inch rise in sea level along the coast by 2100, or almost triple the historic rate. Under pressure from developers and some local governments, the N.C. General Assembly shelved the report three years later.
It was replaced this year by a draft forecast approved by the state's Coastal Resources Commission, or CRC. Using historic data from five tide gauges along the coast, the report forecasts that sea level will not rise beyond its historic rate. The commission limited the forecast to 30 years in order to avoid the scary predictions. The report will be submitted to the legislature next year for its approval.
Similar projections done around the world come up which much higher numbers, particularly during the later part of this century and beyond as glaciers melt and warmer oceans expand.
While the new FEMA guidelines may be a bit unclear as to what the states are expected to do, there is this unambiguous directive that seems to apply to the potential hazards from rising seas: "Due to the inherent uncertainties with projections of future hazard events, states are expected to look across the whole community of partners (for example, public, private, academic, non-governmental, etc.) to identify the most relevant data and select the most appropriate methodologies to assess risks and vulnerability."
Will a 30-year assessment that uses local tide gauges and predicts that the ocean off the N.C. coast will behave exactly as it has in the past clear even that low bar?
FEMA has issued some guidance on establishing risk from sea-level rise. A December 2013 fact sheet on developing sea-level rise models said evaluations should be based on models produced by NOAA and the U.S. Army Corps of Engineers and that predictions based on other models and more localized data would have to be reviewed by FEMA before they could be used.

"For a period of only 30 years, the models including and excluding acceleration in the rate of sea-level rise differ to only trivial degrees in their predictions of water levels along the N.C. shores. After that time is when inclusion of acceleration matters," said Charles "Pete" Peterson, a professor with the University of North Carolina Chapel Hill's Institute of Marine Sciences in Morehead City and a member of the CRC's Science Panel, which wrote the two sea-level rise reports.
He said the FEMA policy change means more than sea-level predictions. "The new FEMA guidelines seem to demand policy changes in addition to adoption of numbers for local sea-level rise" he said.
Peterson said the state needs to update its analysis to anticipate those risks along the coast. "Specifically, the expected water levels during storms need to be added on top of local sea level," he said. "These add-ons include the height of the wind-driven storm surge and the wind-driven wave height generated locally."
Money At Risk
If a state plan's approach to climate change is not acceptable, the state could lose access to grant money from FEMA's Flood Mitigation Assistance and Pre-Disaster Mitigation Assistance programs as well as money to aid some of the build back after a disaster from the Hazard Mitigation Assistance Program.
Last year, FEMA identified eight N.C. projects totaling $8.3 million for flood mitigation grants and eight projects totaling $448,000 for pre-disaster mitigation grants.
None of this funding appears to be in immediate peril. After the new state Hazard Mitigation Plan was adopted in 2013, the program switched to a five-year cycle. North Carolina's next plan isn't due until 2018.
But that doesn't necessarily mean the state can delay including assessments of climate change risks in planning. Hammer said FEMA has made it clear that climate change is an integral part of its "resilient communities" program and that could influence decisions on grant applications that ignore sea-level rise and climate change impacts.