CEDAR POINT — Would a central sewer system in this small town in western Carteret County improve the health of the White Oak River, as proponents say? Or could the denser development made likely by abandoning septic tanks only increase the bacterial pollution in a picturesque waterway that's already classified as "impaired" by the U.S. Environmental Protection Agency?
Those questions are central to the discussions that started several weeks ago between the Cedar Point town board and officials with the Onslow Water and Sewer Authority, or ONWASA, about extending a sewer line across the river and treating the waste at the utility's plant in Swansboro.
Billy Joe Farmer, ONWASA's executive director, and Jim Allen, an ONWASA board member and a Swansboro town commissioner, met with town board last month. Allen said he supported the proposal because Swansboro's plant, which was enlarged several years ago to treat 600,000 gallons of sewage a day, is operating at about half its design capacity.
"I think it would be good for us (ONWASA) and good for them (the town)," Allen said. "It would be good for the environment – there are a lot of septic tanks and (private package) treatment plants in Cedar Point – and good for the White Oak River."
Like others, Chris Seaberg, Cedar Point's administrator, said he thought a sewer system for all or part of the town would benefit the environment, because septic tanks and package treatment plants fail and, even when working properly, can pollute, to some degree.
Others, however, say, that's not at all clear, and point to numerous instances in which sewage treatment systems allowed much greater development density – more parking lots and buildings – which generate more stormwater runoff and more pollution.
Septic Tanks Not Failing
Jim Allen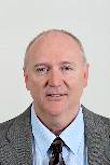 Billy Joe Farmer
An EPA-funded study almost a decade ago that Cedar Point participated in determined that stormwater runoff, and not failing septic tanks, was the main source of bacteria that has closed shellfish beds in the lower White Oak.
Patti Fowler heads of the state's Shellfish Sanitation and Recreational Water Quality Section in Morehead City. Repeated studies and surveys have clearly shown that runoff, not septic tanks and package treatment plants, are responsible for the far larger share of the pollution in the state's coastal rivers, streams and sounds, she said.
Fowler said her office has detected few if any obvious problems with septic tanks or package treatment plants in or around Cedar Point. Water quality is about the same as it's been for years, with some permanent shellfish harvest closures and other waters open most of the time but closed by runoff after heavy rains.
Troy Dees, head of the Environmental Health Division for Carteret County, concurred. "We really don't see any major problems there," he said. "There are no major failures, and I would say that we don't see a 'need' for a sewer system there. But we don't play a role in that; it's not our jurisdiction. It's up to the municipality to decide if it wants sewer."
Jim Gregson, a supervisor of the Water Quality Program for the state Division of Water Resources in Wilmington, noted, like Fowler, that stormwater runoff is the bigger problem for coastal waters than failing septic tanks. But like Dees, he said the state doesn't base its permit decisions on "need." Instead, he said, his program looks almost exclusively at the capacity of the proposed sewer system to handle the flow.
In the Cedar Point-ONWASA scenario, he said, ONWASA would apply for the permit, and if its existing system could handle Cedar Point's flow, it most likely would be permitted. Such permits, Gregson added, usually are approved 30 to 90 days after an application is submitted.
In fact, Gregson said, the Division of Water Quality generally looks at central sewer as "preferable" to septic tanks and package plants. He conceded that the increased development made possible by central sewer systems can be a problem. Local governments, he noted, can control the level of development with ordinances and zoning.
Stormwater experts, however, noted that Gregson's use of the word "can" is crucial.
"Central sewer is a great thing … as long as the local government has strong land-use planning and enforces the plan," said Joe Ramus, a longtime water-quality researcher who is now a professor emeritus at the Duke University Marine Laboratory in Beaufort and a member of the board of directors of the N.C. Coastal Federation. "Is it (increased development and more polluted runoff) automatic with a sewer system? It is if there is not a good plan or if it's not enforced. If we increase impervious surface, we increase runoff and we degrade water quality.
"It might not happen right now, or it might happen very slowly, because we have a slow economy," Ramus continued, "but eventually it would happen."
Seaberg said water quality in the White Oak are very important to Cedar Point commissioners and residents. The town has been working with the federation for years to try to clean up the impaired White Oak River, and recently learned that federation and East Carolina University got a  $140,000 EPA grant to continue that work, addressing problems on a "lot-by-lot" basis. Since 2006, the agency has spent almost $500,000 determining the runoff sources around Cedar Point and installing possible remedies.
The town, Seaberg said, already has good "controls" in place to limit growth. The minimum residential lot size in town is 10,000 square feet – although there are some smaller ones that are non-conforming – and the town years ago adopted fairly good restriction on commercial building size in most areas.
For example, he said, the most prevalent business district, B-1, which generally encompasses most of the land along N.C. 24, has a 25,000-square-foot building limit. The B-2 zone, which is intended for marine facilities, such as marinas, allows buildings up to 50,000 square feet, but there is very little property zoned in that classification. Similarly, while the B-3 district allows buildings up to 50,000 square feet, there is not much of that property in town.
"We think our zoning would control growth pretty well," Seaberg said in summary.
The town also encourages low-impact development, or LID, a concept that uses best-management practices, such as rain gardens and other natural areas and porous pavement, to try to limit stormwater runoff.
LID methods are voluntary, and Seaberg conceded that not many new projects have used them. If the town did choose to move toward a sewer system, he said, it most likely would need to find some way to "incentivize" use of LID concepts and practices.
New Hanover: A Case Study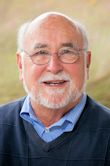 Joe Ramus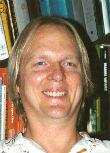 Mike Mallin
New Hanover County shows what can happen when sewer lines proceed without strong measures to control the resulting runoff.  County commissioners there convinced themselves and voters to support a $46 million bond referendum in 1984 to build the first "countywide" sewer system on the coast. The campaign for the bond was based on the contention that the sewer was needed to clean up polluted shellfish beds, and a system was built.
William B. Farris, a former Wilmington city manager and then a planning consultant, studied the effects of the sewer system on water quality in the county. His 1997 analysis focused on Howe Creek. At the time the sewer was built, about 34 percent of its watershed was freshwater wetlands, Farris noted. The state classified the creek as Outstanding Resource Waters in 1989 because of exceptional water quality.
Ten years later, Farris found, sewer lines extended though much of the watershed. Only 16 percent was still undeveloped. The dense development triggered increased stormwater runoff, and the creek became too polluted for shellfishing.
Mike Mallin, a researcher at the University of North Carolina Wilmington, took a look at Howe Creek in 2011. More than 6,500 people then lived in the watershed. He concluded that the creek was plagued by bacteria, occasional algal blooms and low levels of dissolved oxygen.
EPA had weighed in on coastal sewer systems in the early 1980s when the agency evaluated options for providing sewage treatment on North Carolina's barrier islands. The study's main conclusion was that the density of development on land that is marginally suitable for development increases dramatically when centralized sewer systems are built. Land that was unsuitable for septic tanks can be developed once the sewer is available. This increases polluted stormwater runoff, contaminating coastal waterways. Dirty runoff from roads, driveways, yards and roofs overshadowed the water-quality benefits from the new sewage-treatment plants. Because of the EPA study, federal grants to help barrier islands build big new central sewage-treatment systems stopped.
But Mallin said last week that he generally believes in central sewer systems, even when there might not be indications that septic tanks are failing. "In places, especially along the coast where the water table is high and the soil is porous, some of the pollutants in even properly working septic tanks enter the water table and can flow into tidal creeks," he said. "It's even been demonstrated, especially in Florida where a lot of work has been done, that outgoing tides can pull the pollutants from the upper portion of the ground water table into surface waters."
Mallin conceded that absent stringent density controls, increased development and the resulting runoff can render the benefits negligible. But he added that the state's rules are better able to limit that damage than they were in the past.